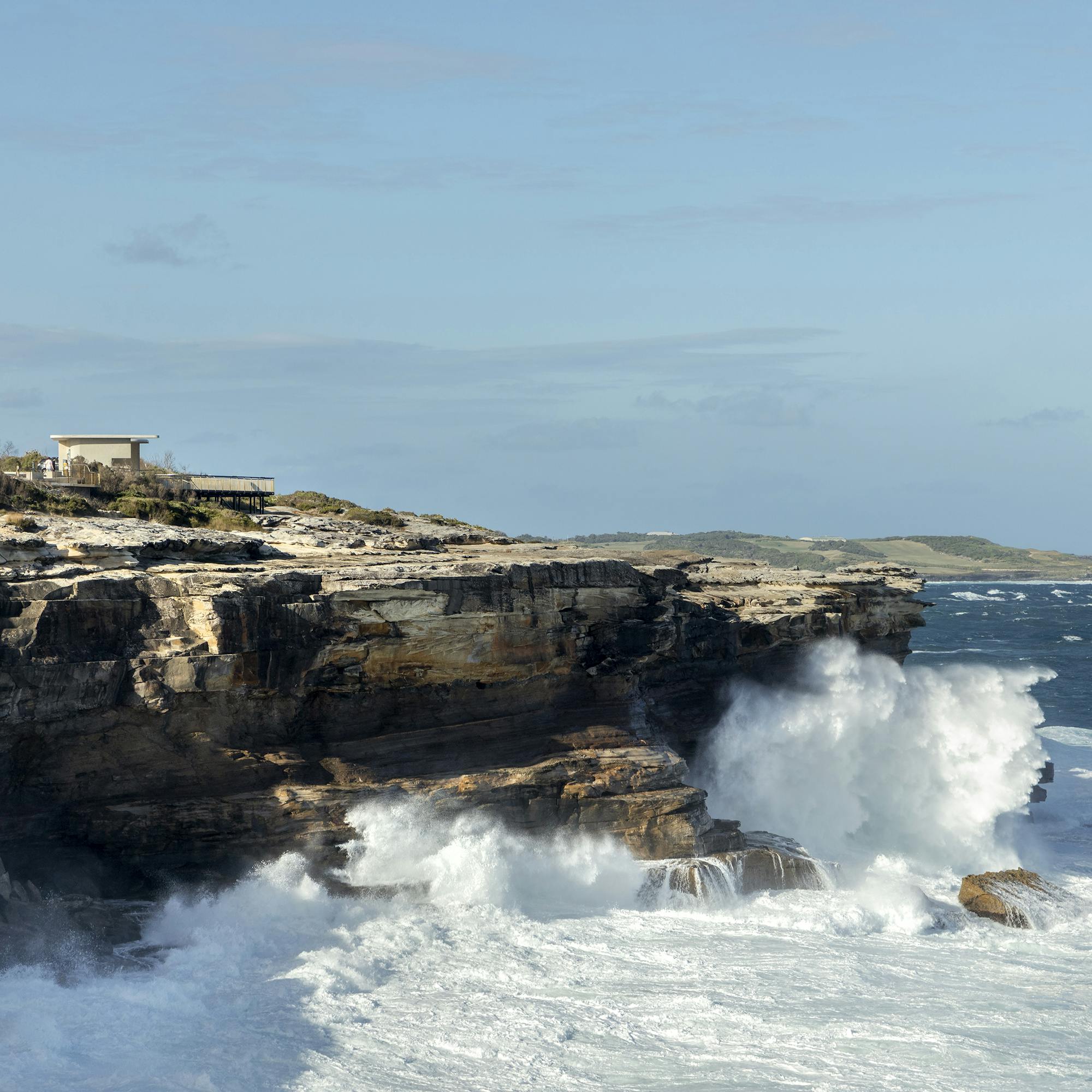 AILA National Award for Tourism
24 Oct 2023
Cape Solander, designed by OCULUS for NSW National Parks and Wildlife Service, has won a National Landscape Architecture Award for Tourism at the Australian Institute of Landscape Architects (AILA) 2023 National Awards!
Situated on Bidjigal, Gweagal, and Goorawal Country, in Kamay (Botany Bay) National Park, Cape Solander is one of Sydney's best whale-watching spots, where whales have been known to swim as close as 200m to the coast.
"Taking a restrained approach to a utilitarian element, the Cape Solander Whale Watching Facilities is an excellent example of a built form that looks and feels like it belongs in its landscape. The sensitive design demonstrates the team's understanding of the site conditions, including the delicate coastal heathland environment and the geology, alongside the provision of an accessible facility that responds aesthetically to the surroundings."
The awards were announced at an event in Adelaide, coinciding with the 2023 Festival of Landscape Architecture: UN/EARTH. The jury was chaired by Claire Martin and included Jack Qian (Claire and Jack recused themselves from judging the Tourism category), Jannelle Arbon, Alan Hoban, Rosie Halsmith, and COLA Studio's Kaylie Salvatori.
Claire Martin says the work of landscape architects is more important than ever, "landscape architects can strengthen people's connection with their environment and to each other, improve livelihoods and health outcomes, foster truth-telling and simply bring joy.
"In an emerging context of increased loss, damage, isolation, inequity, and reduced insurability, the 2023 National Award winners offer valuable case studies on the benefits of good design. They demonstrate what is possible when, as a community, we invest in living infrastructure now and into the future."
View the 2023 AILA National Landscape Architecture Awards Winners Gallery.