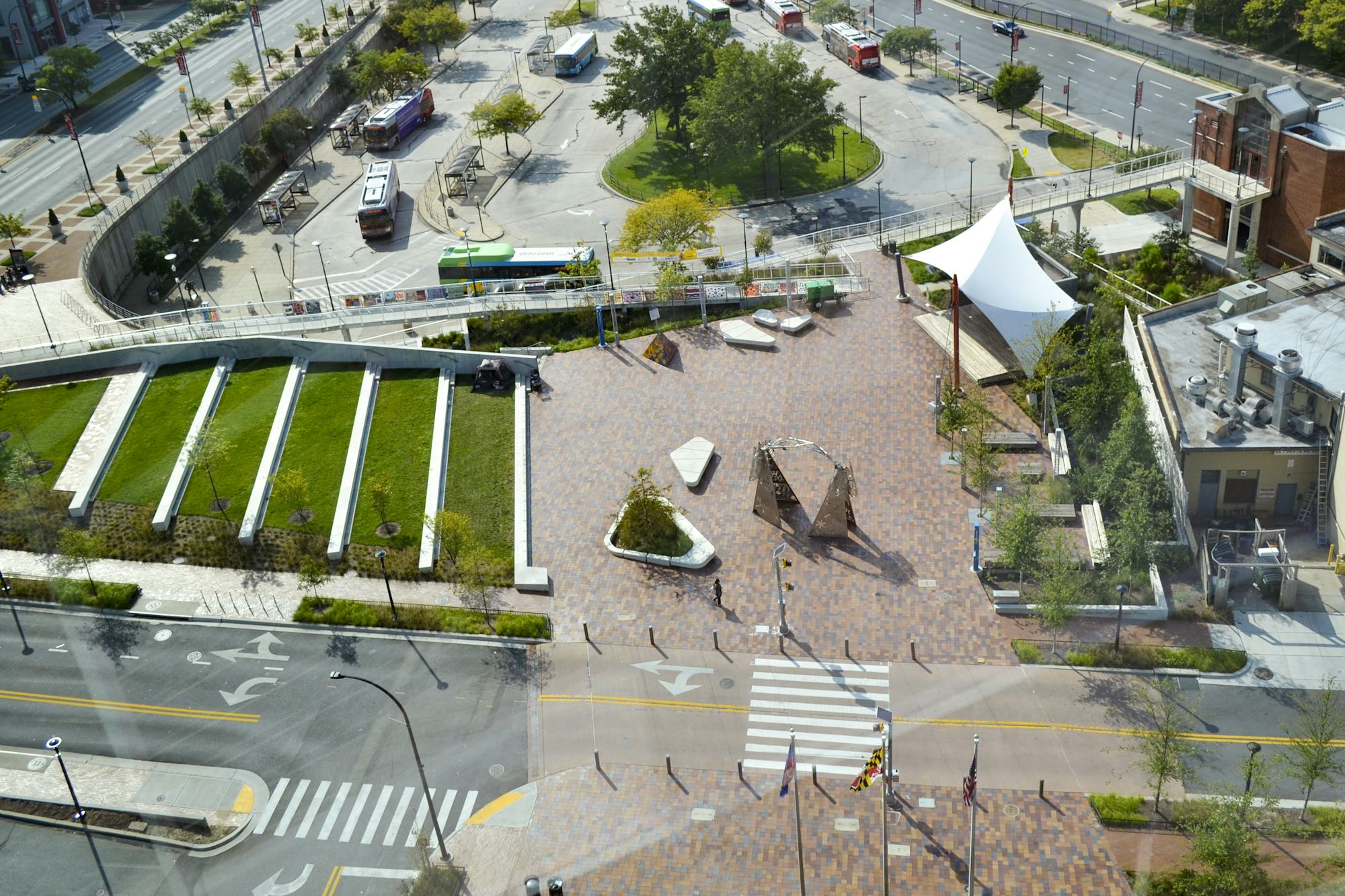 1 of 1
Serving as a catalyst for revitalization of Wheaton's Central Business District (CBD), this public/private initiative transforms a former surface parking lot into a transit-oriented mixed-use space. The development serves as the headquarters for the Maryland-National Park and Planning Commission (M-NCPPC) and several other county agencies.
Built atop a new subterranean parking garage, sited adjacent to the Metro Station, and straddling both sides of Reedie Drive, the OCULUS design includes streetscapes, 'visibly green' stormwater management infrastructure and interpretive exhibits, and a multi-functional town square. The latter operates as a large-event space to accommodate markets, festivals, outdoor movies, and other types of civic programming or as a collection of smaller, more intimate spaces that serve the everyday needs of commuters and consumers.
A large lawn amphitheater on one side of the square overlooks a stage framed by bioretention gardens with native plants and a scrim wall, which provide the backdrop for a public art installation. Making up for some twenty feet of grade change on the site, a pedestrian ramp provides an accessible connection into the square form the adjacent Metro Station. A stone seatwall overlooks a water feature in the forecourt to the County office building.
The project was completed in 2020 achieving a LEED Platinum rating. The town square, named the Marian Fryer Town Plaza in recognition of a longtime resident and community activist, was ceremonially opened to the public July 2021.