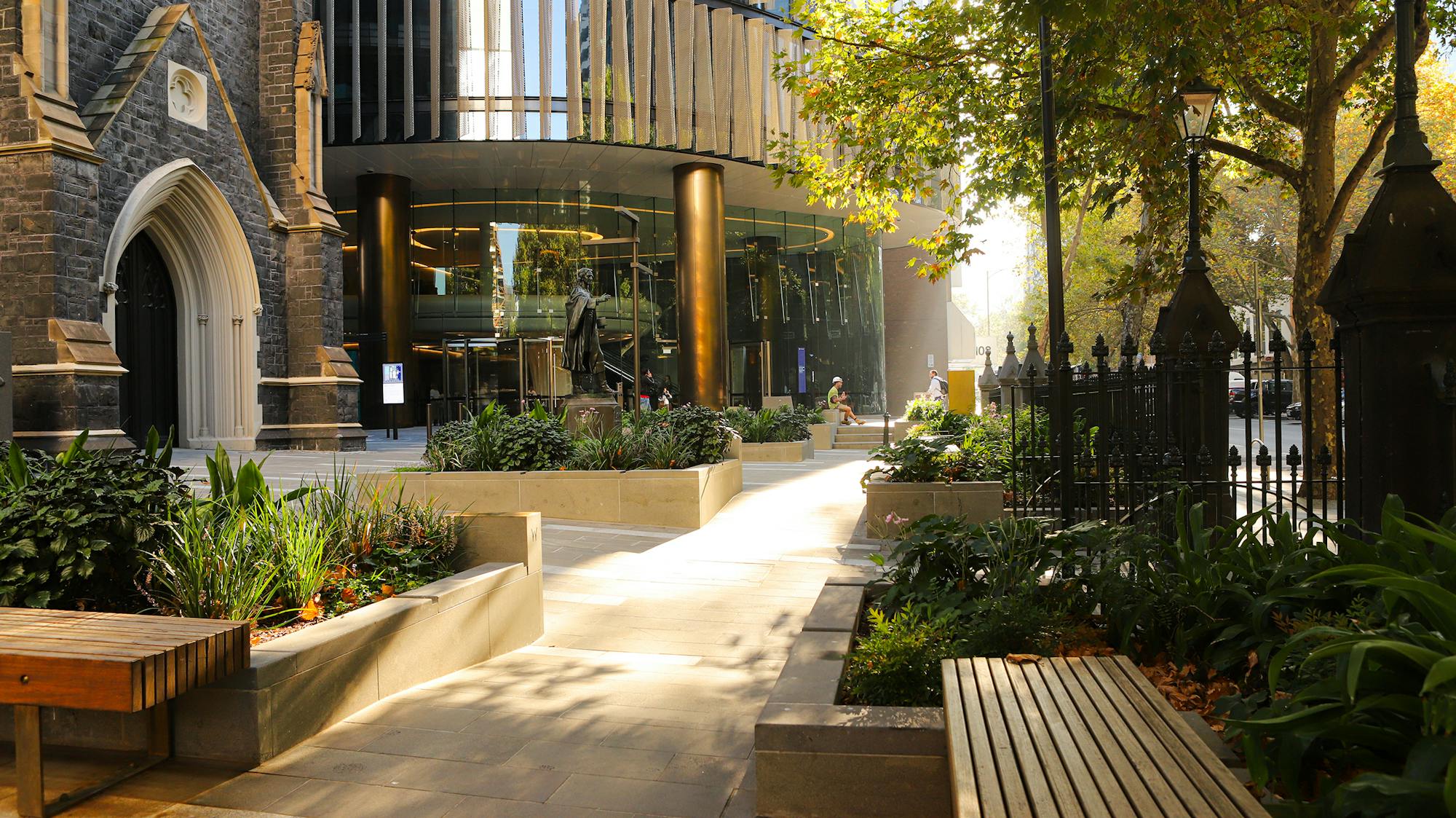 Wesley Place is a new development on the site of the Wesley Church, a Uniting Church in the centre of Melbourne. Steeped in history, the many heritage buildings on the site are integral to its existing character and are respected and celebrated by the landscape design, which unifies the new and old built form to create an integrated high-quality public realm.
The project includes a substantial public realm offering at 48% of entire site (3245m2). The construction of a new Cox-designed 55,000m2 office tower on the north-east of the site will activate the precinct, bringing 5,500 office workers to the site daily. The provision of new retail space (both in the new building and through refurbished and re-purposed heritage buildings) will further activate the public realm.
The landscape design compliments and enhances existing built heritage aspects while carefully negotiating existing vegetation, heritage buildings and a new contemporary office tower.
The layout of seating, gardens and lawn respects the orthogonal layout of the buildings and we used textures to connect the new with the old. The open lawn at the Little Lonsdale end provides a generous space focused around existing trees, one of which is amongst the oldest olive trees in Australia, said to have arrived from Jerusalem in 1839.
The landscape at Wesley Place is an important addition to inner Melbourne's public spaces. It offers refuge from the adjoining city streets and creates a new pedestrian connection through the site, which previously didn't exist.
Image:
Molly-Rose Coulter
Image:
Molly-Rose Coulter
Image:
Molly-Rose Coulter