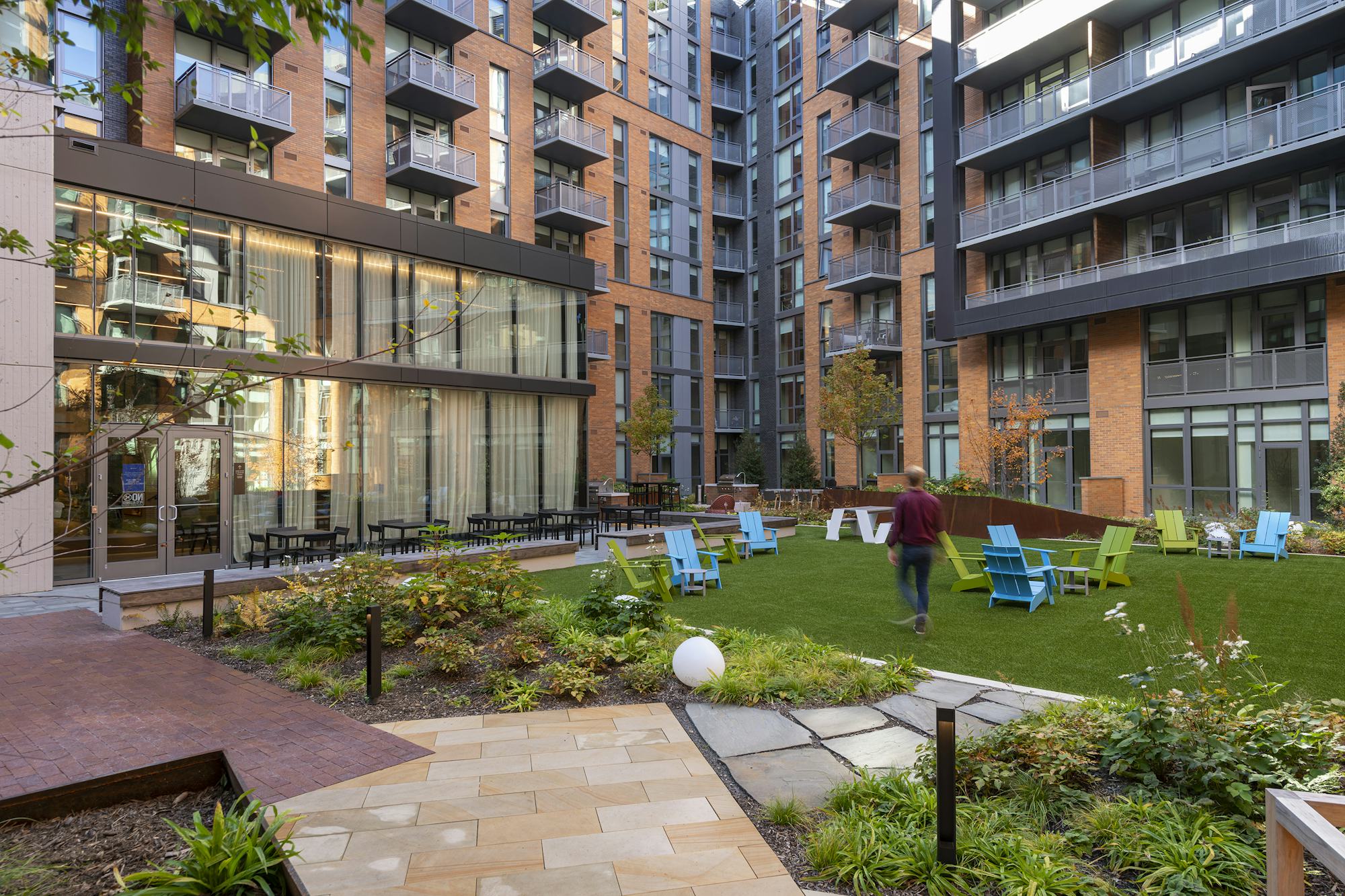 1 of 1
This mixed-use development offers a variety of high-quality, high-amenity outdoor spaces, topped off with an iconic open-air skybridge.
Anchored by a Whole Foods grocery store, this mixed-use development project consists of streetscapes, a rooftop courtyard, and a penthouse-level amenity terrace designed by OCULUS. At the ground level, street trees and permeable paving replace a treeless parking lot while an awkward intersection has been made hospitable with the creation of a public pocket park.
The second-floor rooftop courtyard is situated atop the retail and enclosed by the u-shaped, nine-story residential tower. Featuring diverse garden plantings, private terraces and a lounge area, the courtyard is animated by vegetated inclined planes supported by weathered-steel walls.
Lofted some 130-feet above the ground and spanning the width of the courtyard, an open-air skybridge serves as a pedestrian corridor and amenity space. With panoramic views of the District, it includes stadium-style seating, grills, and moveable furnishings. The rooftop comprises a pool, a shaded terrace structure, a pet spa and exercise area, and vegetable gardens for use by the residents. The design includes some 22,000 square feet of vegetated roofs, a solar array, and stormwater collection facilities.