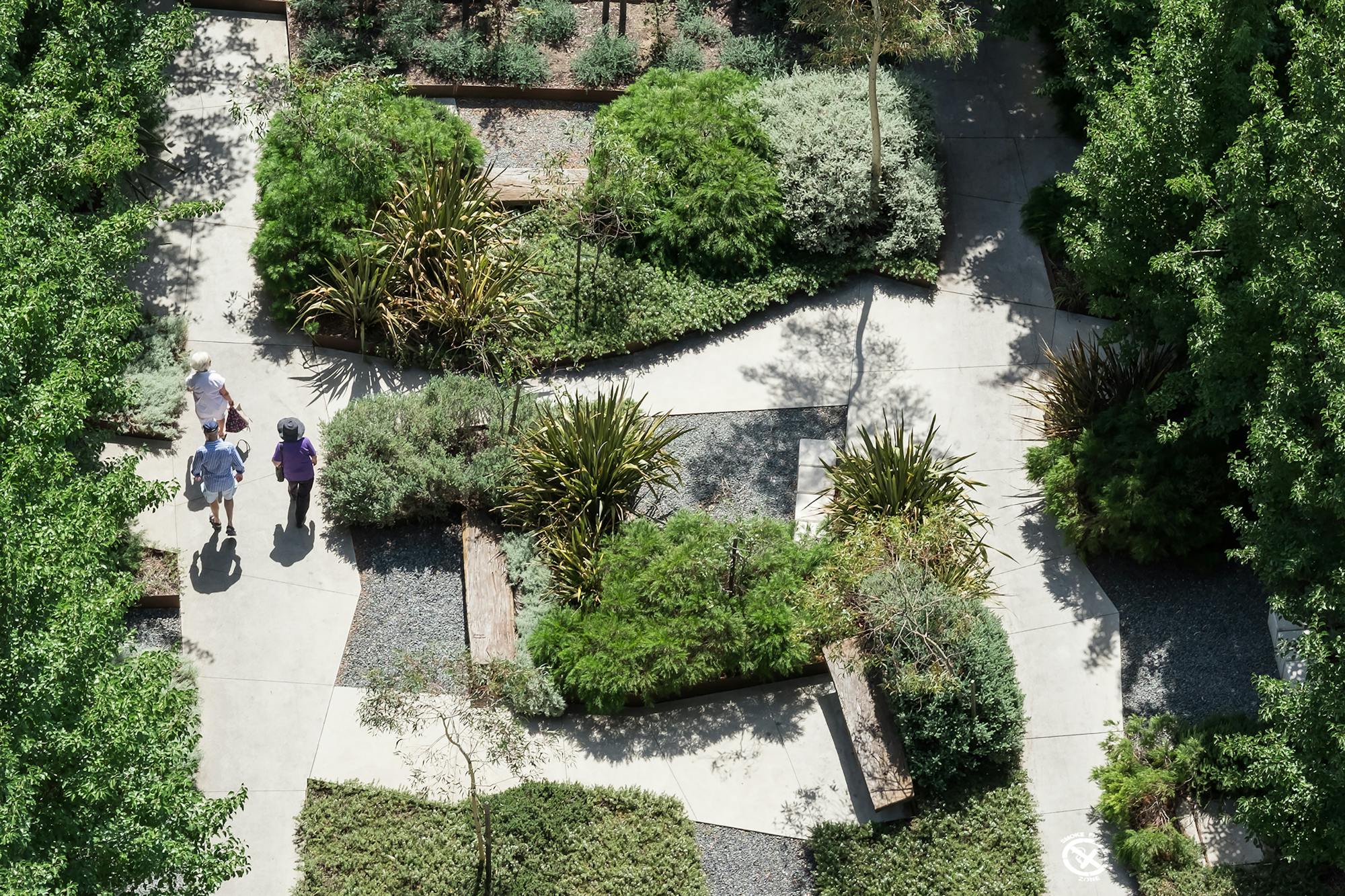 The New Acton Precinct is a mixed-use development centrally located between the Australian National University, Civic and the National Museum of Australia. This area is currently undergoing a major transformation to become Canberra's premier commercial, retail and residential area. It incorporates the original Acton Hotel which was one of the first public buildings in Canberra.
Essentially New Acton is about people and how they go about their daily lives. It's about the ordinary and not so much the extraordinary. It's about the fine grain and the detail. It's a place where people feel comfortable, a place to meet and a place to enjoy in both a curated and un-curated environment.
OCULUS' engagement has resulted in a whole of site approach to the private and public domain areas. The landscape design plays an essential role knitting together the various outdoor spaces, architectural styles, artworks and installations. All the buildings are connected by an integrated landscaped public domain, incorporating heritage courtyards and contemporary spaces, and creating a series of external spaces which complement and connect with the internal spaces in the buildings.
As a result, the precinct is one of the most highly activated areas of Canberra with residents, workers and visitors freely mingling and enjoying the buildings and spaces from early morning until late at night. The project has been developed with sustainable initiatives for both the landscape and the buildings.
Collaborators
Awards
AILA (ACT chapter) Award of Excellence for Urban Design, 2016
Planning Institute Australia (ACT chapter) Great Place Award, 2015
Building Awards (London) International Project of the Year (Nishi Building), 2015
AILA (NSW chapter) Award for Urban Design, 2014
Australian Urban Design Awards, Delivered Outcome – Large Scale, 2014
Australian Institute of Architects (ACT chapter) Commendation for Art in Architecture, New Acton South Tower Art Program (in association with Pamille Berg Consulting, Mark Paine Landscaping and artists Robin Blau, Tim Kyle and Kevin Perkins), 2013
Australian Institute of Architects (ACT chapter) Commendation for Small Project Architecture, New Acton Gallery Pavilion (in collaboration with Hungerford Edmunds Architecture), 2013