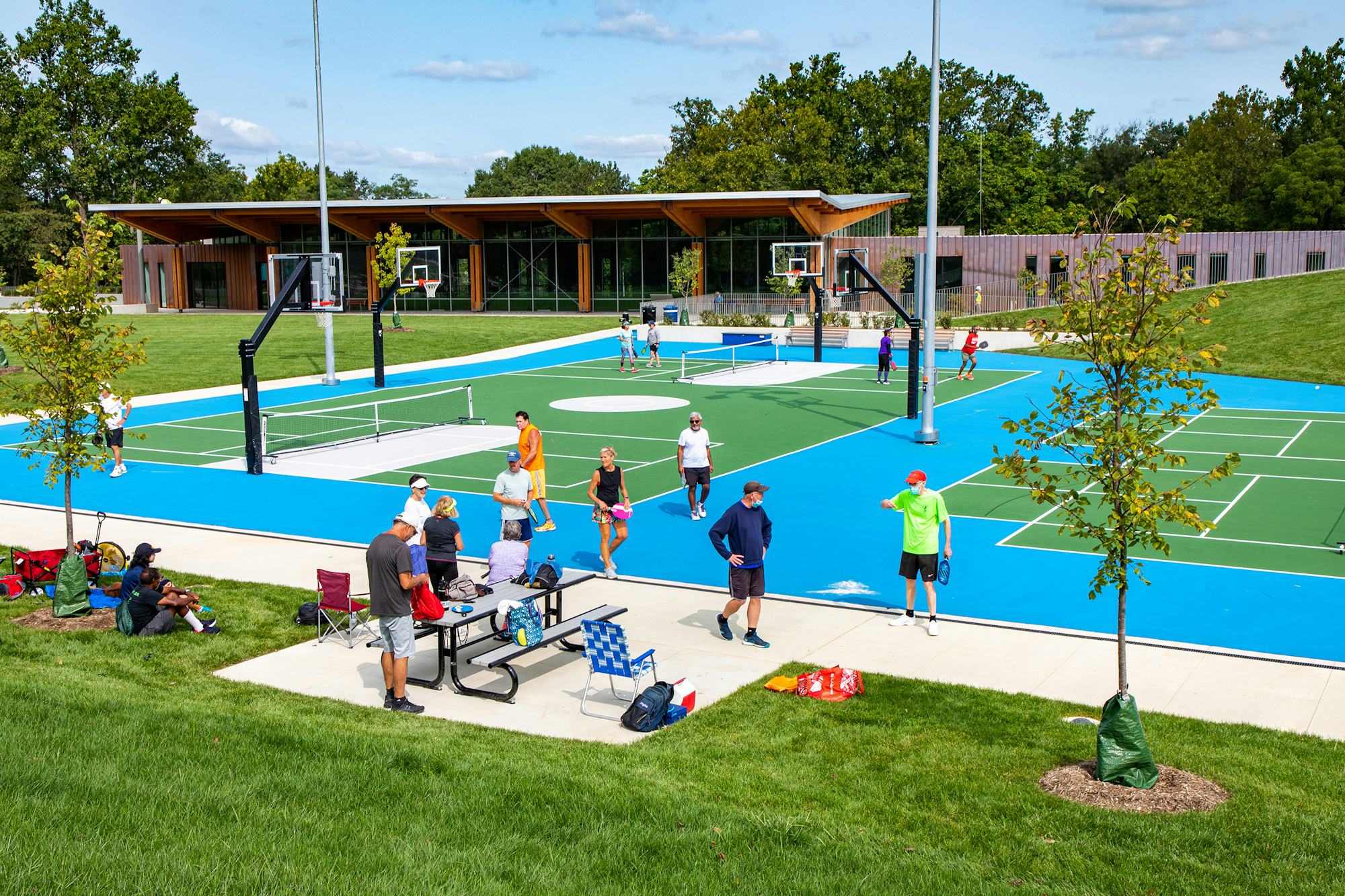 1 of 1
Lubber Run Community Center, Arlington's first net-zero community center, integrates with the landscape and adjacent park to blur the line between natural and built environments. Located within the 20+ acre Lubber Run Park, the site's prioritization of the adjacent woodland and expansion of available park space were critical to the community and so remained catalysts for decision making throughout the entire design process.
The new facility, coupled with extensive park space, delivers a fitness center, senior center, community meeting rooms, a playground, sport courts, multi-purpose lawns, and new offices for Arlington's Department of Parks and Recreation employees. Native gardens and bioretention gardens that provide on-site stormwater management balance residents' needs with environmental stewardship. A rainwater downspout and stone channel highlight the ecological processes happening on site, emphasizing the community center's importance as a place of learning and exploration. Two boardwalks - constructed using helical piles that limit disturbance to existing trees - guide visitors across the expansive bioretention garden and provide access down to Lubber Run Park.
OCULUS coordinated extensively with the community through multiple public meetings, online feedback, and on-site meetings with stakeholders to ensure they received a community space tailored to their needs. Top among them was the desire to preserve the natural open space and mature trees - a priority shared with the design team. The final design maximizes natural space while minimizing any impacts on the Lubber Run Resource Protection Area and adjacent residents.