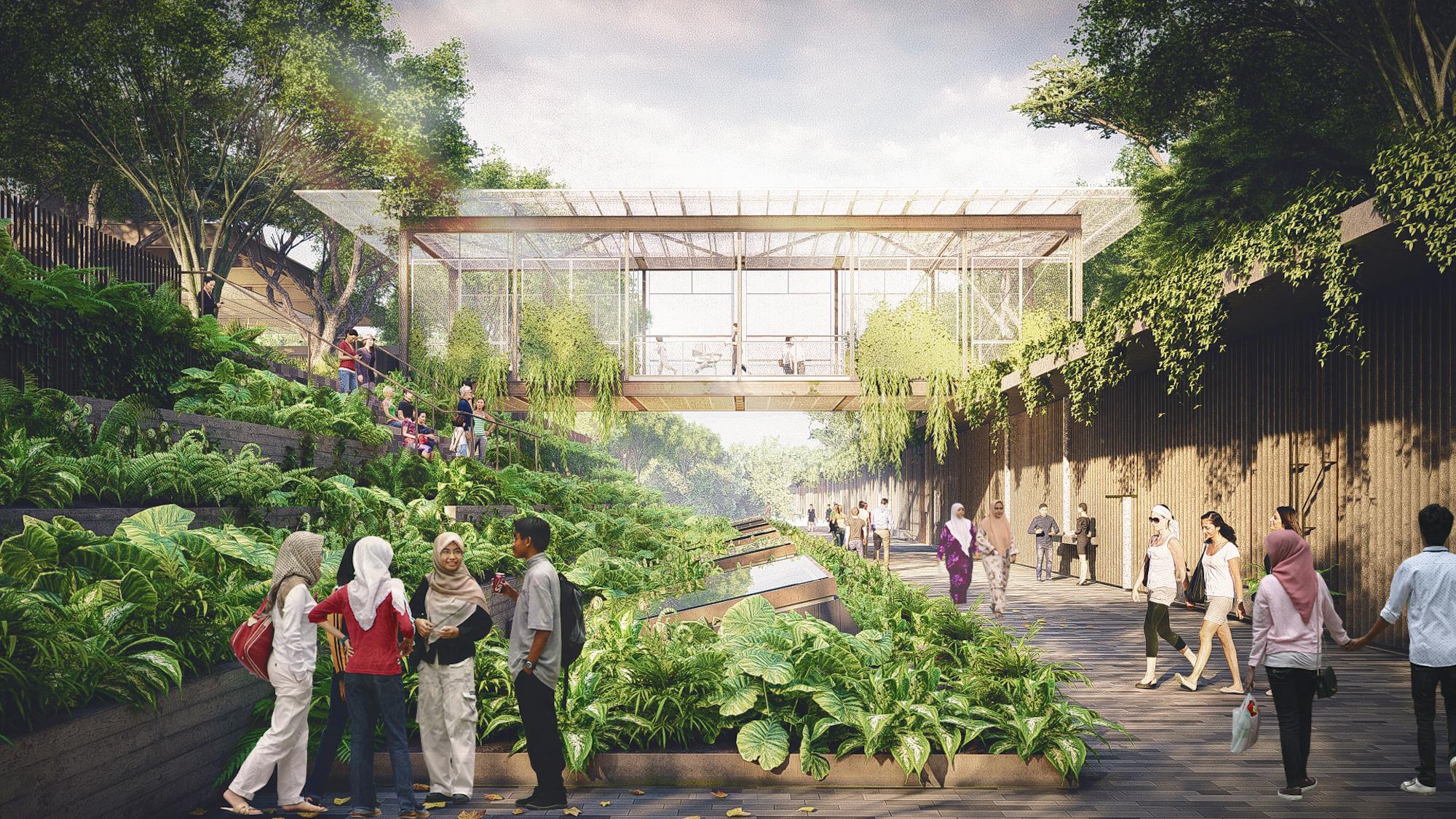 OCULUS is the lead design consultant of a 4-hectare rooftop park in the heart of the Malaysian capital, Kuala Lumpur. The park spans the rooftop of an expansive mall set within the wider 28-hectare TRX financial district development. It will include retail, an information centre, police station, amenities building, surau (an Islamic assembly building), large event space with stage, play space with water play, multi-purpose facilities, a formal garden and urban forest.
Working across both architecture and landscape architecture, OCULUS is collaborating with local landscape architects Pentago and architects GDP and Grimshaw to ensure a deep understanding and recognition of context, standards, conditions, plant species and materials.
Integrating a 4-hectare, publicly-accessible park into a 3-storey retail mall brought a number of significant constraints. These included the need for service plants, skylights for the mall below, access and connections to the park at different levels, structural loading requirements and drainage. However many of the constraints provided design opportunities to create a unique language for the park.
A curved central promenade provides the main circulation route through the park, from which secondary pathways connect to more intimate spaces. Water acts as a key connecting element, weaving a narrative of the Malaysian landscape through the park. Mechanical plant infrastructure is concealed by garden terraces that are animated by diverse and layered planting. Improved thermal comfort is achieved through a high tree canopy cover combined with water features and a series of bespoke steel shade structures.
Client
Size
4 hectares / 10 acres
Team
Jean-Yves Dushime
Jessica Stewart
Collaborators
GDP Architects
Landart Design (wider TRX Master Plan)