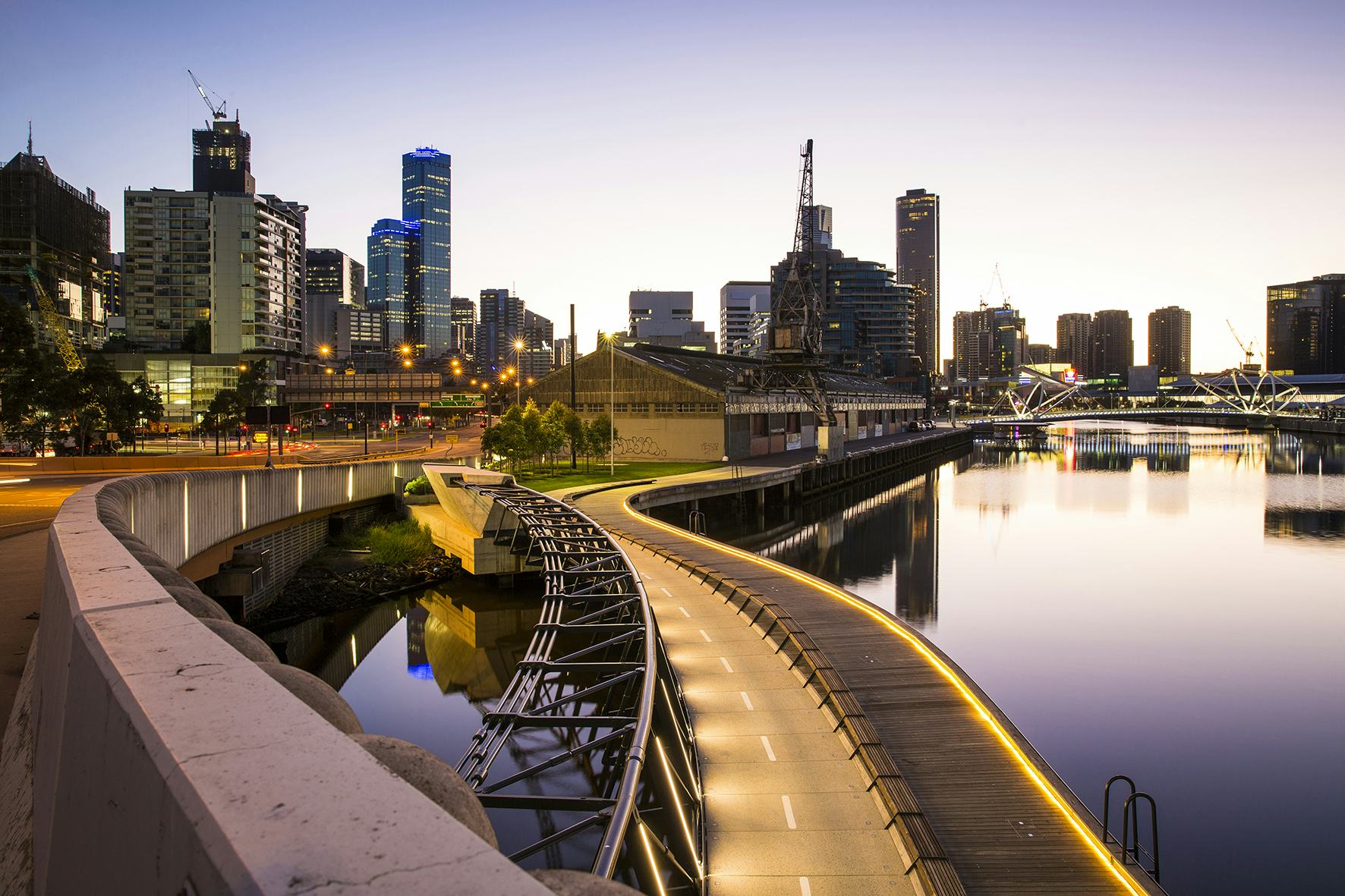 1 of 1
A pedestrian and cycling bridge that elegantly balances engineering, architecture, urban design and landscape thinking.
Jim Stynes Bridge was delivered as part of the Linking Docklands Project, an initiative that created critical connections and improved the urban design quality and physical environment of Melbourne's Docklands.
The underpass bridge stretches beneath busy Wurundjeri Way combining walking and cycle paths at a confluence of movement systems, linking the Docklands precinct with North Wharf, the World Trade Centre and city centre. With a strong visual presence along the Yarra River, the project necessitated an equally refined and legible design response. Built from durable materials and robust steel elements, the bridge separates cyclists and pedestrians with a gently undulating timber seat and features integrated lighting to provide an incredible night riding experience. Trees sit back from the wharf's edge in a vegetated point grid, referencing the grid of the old wharf pylons.
Since its completion, the bridge has played an essential role in animating the river and the western end of the city through physical, visual and programmatic integration. The project is an elegant integration of structure, architecture, urban design and landscape.
Client
Aboriginal Country
Wurundjeri & Boon Wurrung