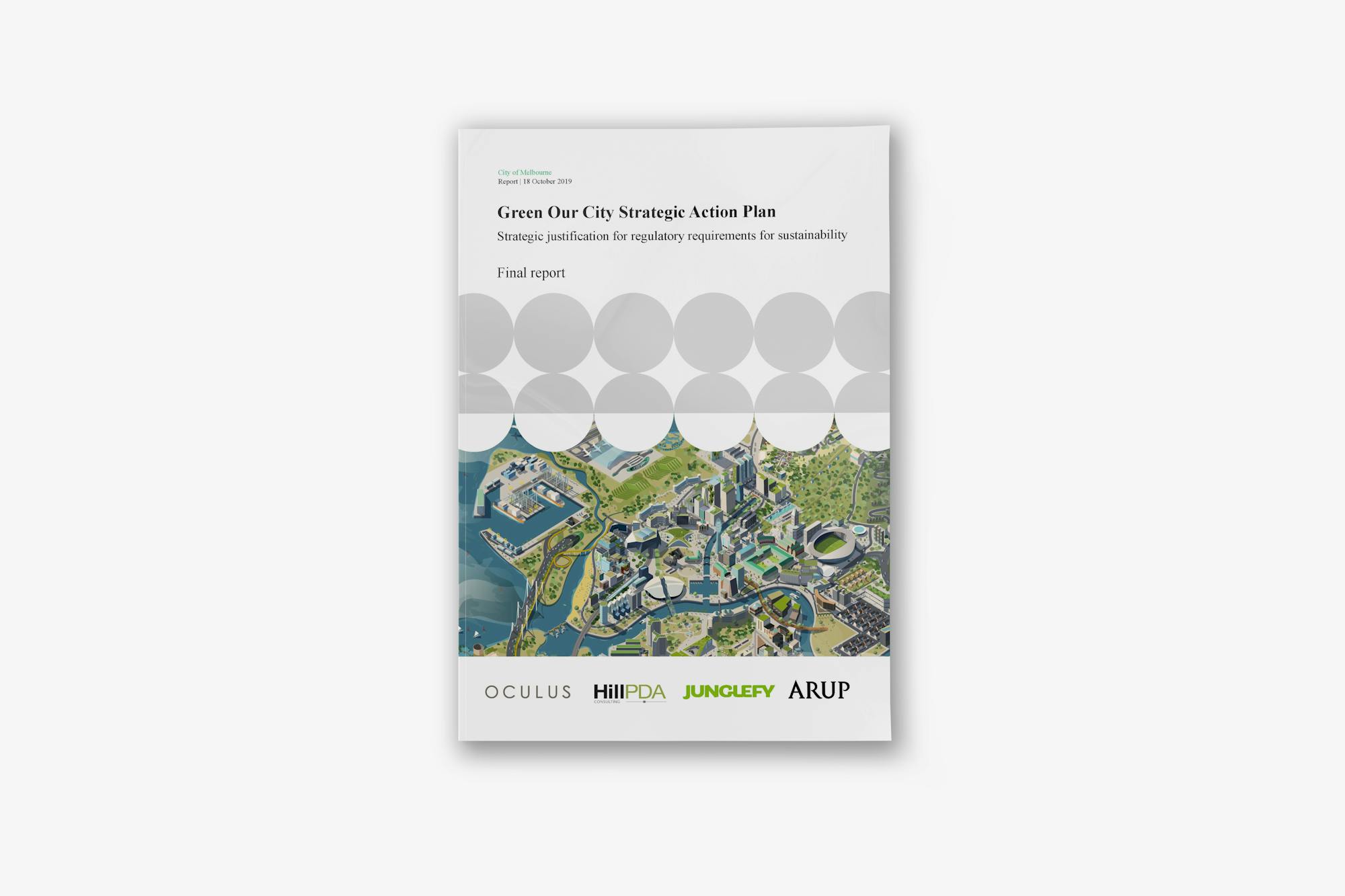 Green Our City Strategic Action Plan
The Green Our City Strategic Action Plan aims to improve the quality and quantity of green roofs and vertical greening in Melbourne.
Together with Arup, HillPDA, and Junglefy, and working closely with City of Melbourne's green infrastructure and planning specialists, we brought together landscape architecture, building engineering, urban design, property economics, operations, and maintenance to grapple with the complex interdisciplinary challenge of introducing private urban green infrastructure requirements into Melbourne's planning scheme.
We provided expert input into all landscape-related standards. A key part of our involvement was testing the proposed standards on several real development applications across the City of Melbourne, producing diagrams and visualisations to illustrate their effect.
This project defines ambitious and achievable sustainability standards for development in the Melbourne municipality. This study takes this policy position and asks the practical questions of how such urban green infrastructure can be delivered through protection, development, and redevelopment to deliver multiple sustainability outcomes.
This plan provides the strategic justification for introducing sustainability regulations into Melbourne's planning scheme. The report details best-practice environmentally sustainable design and green infrastructure planning Standards that underpin the City of Melbourne's Planning Scheme Amendment C376: Sustainable Building Design.
This work is an integral part of the City of Melbourne's response to the Climate and Biodiversity Emergency and helps support an accelerated pathway to zero net emissions by 2040.
By creating a planning mechanism for the mandatory implementation of urban green infrastructure and a replicable 'playbook' for other councils across Australia, this project amplifies the role of design beyond a single project to a state-wide strategy that provides key solutions for community resilience and liveability and climate adaptation and mitigation.
Client
Aboriginal Country
Wurundjeri Woi Wurrung and Bunurong Boon Wurrung
Team
Awards
Australian Institute of Landscape Architects (AILA) National Awards – Climate Positive Design Award 2022
International Federation of Landscape Architects (IFLA) Africa, Asia Pacific, Middle East (AAPME) Awards: Climate Crisis Design – Unbuilt Projects: Analysis and Planning Category 2022
Australian Institute of Landscape Architects (AILA) Victoria Award for Research, Policy, & Communication 2022