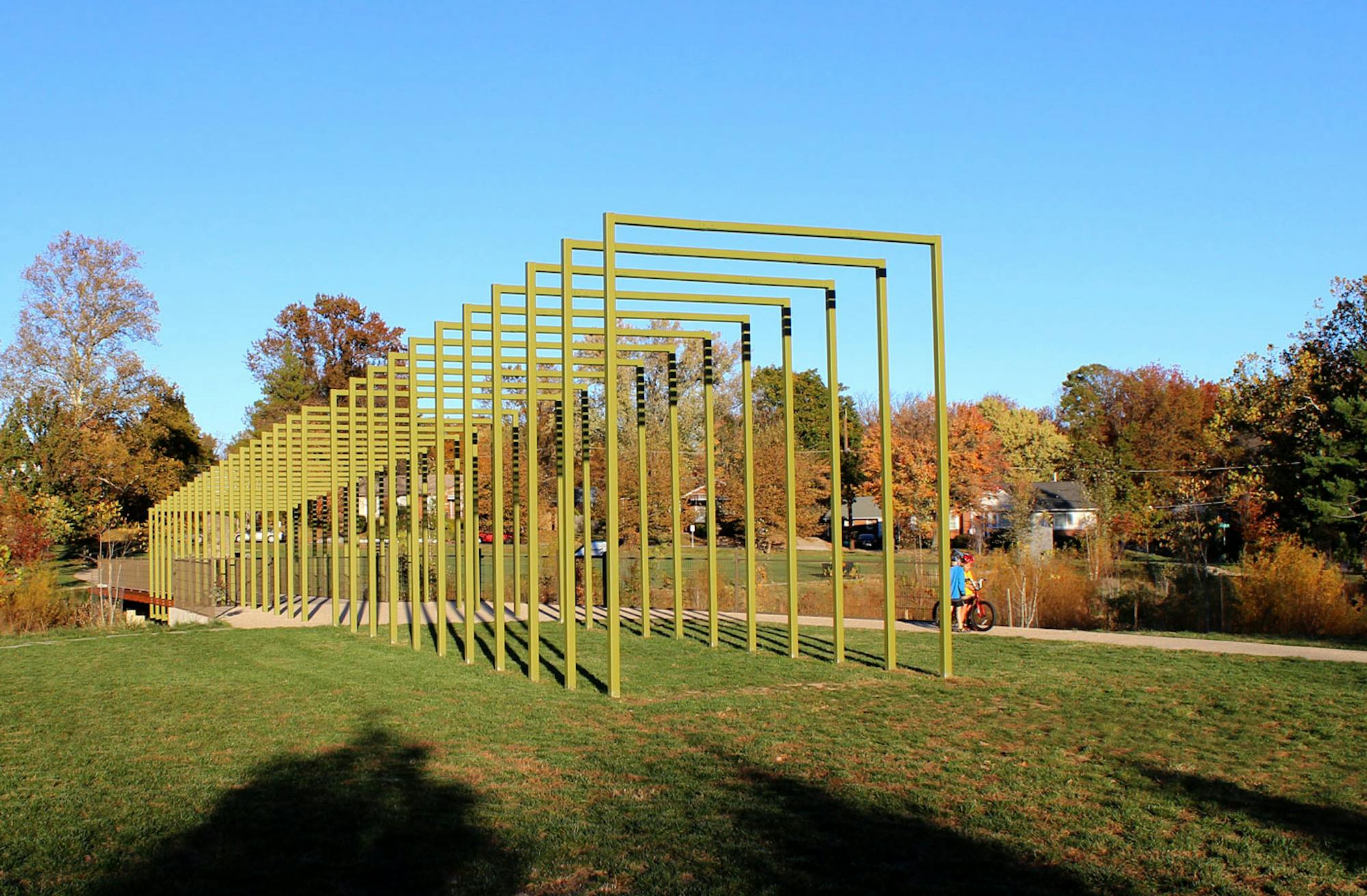 As a pilot project for the Sustainable Sites Initiative (SITES), the expansion and rehabilitation of this 60-year-old public park allowed OCULUS to develop a sophisticated plan that included environmental restoration, interactive public art, and diverse areas for active recreation designed for inclusivity. Developed through extensive stakeholder engagement and collaboration with the Maryland-National Capital Park and Planning Commission (M-NCPPC), OCULUS prioritized both environmental sustainability and social responsibility in the design of the park.
Recycled materials were utilized for construction and, where new materials were required, they were obtained primarily from local and certified sources. Native plants were used to create woodland, meadow, and riparian habitats; rain gardens provide landscape amenity and reduce stormwater runoff; and environmental gardens with interpretive signage were installed.
The project also included the removal of a 300-foot-long section of concrete-lined stream channel and the naturalization and restoration of that stream and its banks. A riparian overlook area was created, which, accompanied by the design and construction of an iconic pedestrian bridge, has become a popular spot for contemplation and nature observation.
Community-oriented activity spaces include multipurpose fields, ball courts, a performance space, picnic areas, a playground, and a wheeled zone. The design and implementation of the Evans Parkway Park project received a three-star rating in 2015 by SITES, with special commendations given for innovation in community benefit, volunteer services, and stream restoration.
Awards
American Society of Landscape Architects, Potomac Chapter, Merit Award for Built Design, 2016
U.S. Green Building Council, Maryland Chapter, Wintergreen Awards for Excellence in Green Buildings (Neighborhood category), 2016