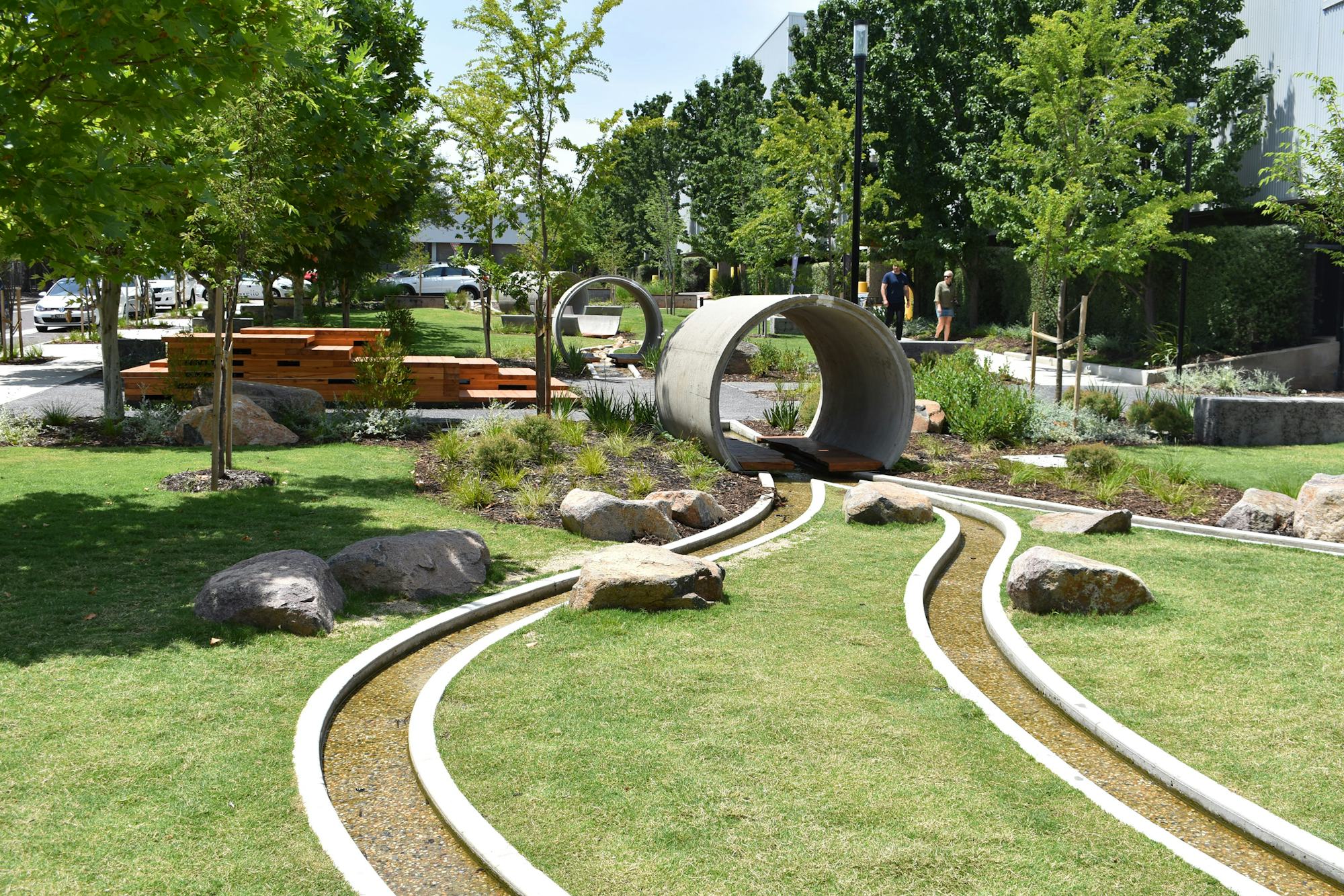 1 of 1
The Dairy Road Precinct incorporates a linear nature park that features water play, endemic planting and open lawn for recreational activities.
The Dairy Road Precinct is a 14-hectare site located 8km from the centre of Canberra and adjacent to Jerrabomberra Wetlands.
The vision for this precinct is to create a vibrant creative hub for working and living. Over time, the precinct will be populated with more than 50 buildings, combining artists residences and studios, retail, light industrial, commercial, creative and cultural spaces.
The first phase of redevelopment, a collaboration between OCULUS and Craig Tan Architects, has now been completed, with the precinct opening in late 2017. The concept for the precinct has involved the conversion of industrial buildings into renovated warehouse-style accommodation.
The landscape works create a series of outdoor spaces that tie into the uses within the building, including a small events space and shaded seating area that acts as spill-out space for Capital Brewing Co.
Incorporated into this open space is a linear nature play park with water features, endemic planting and open lawn that provides residence with a range activation opportunities. The robust materials and layout of the outdoor spaces reinforce the existing industrial character of the site while setting the tone for a greener and more active future for the wider Dairy Road precinct.