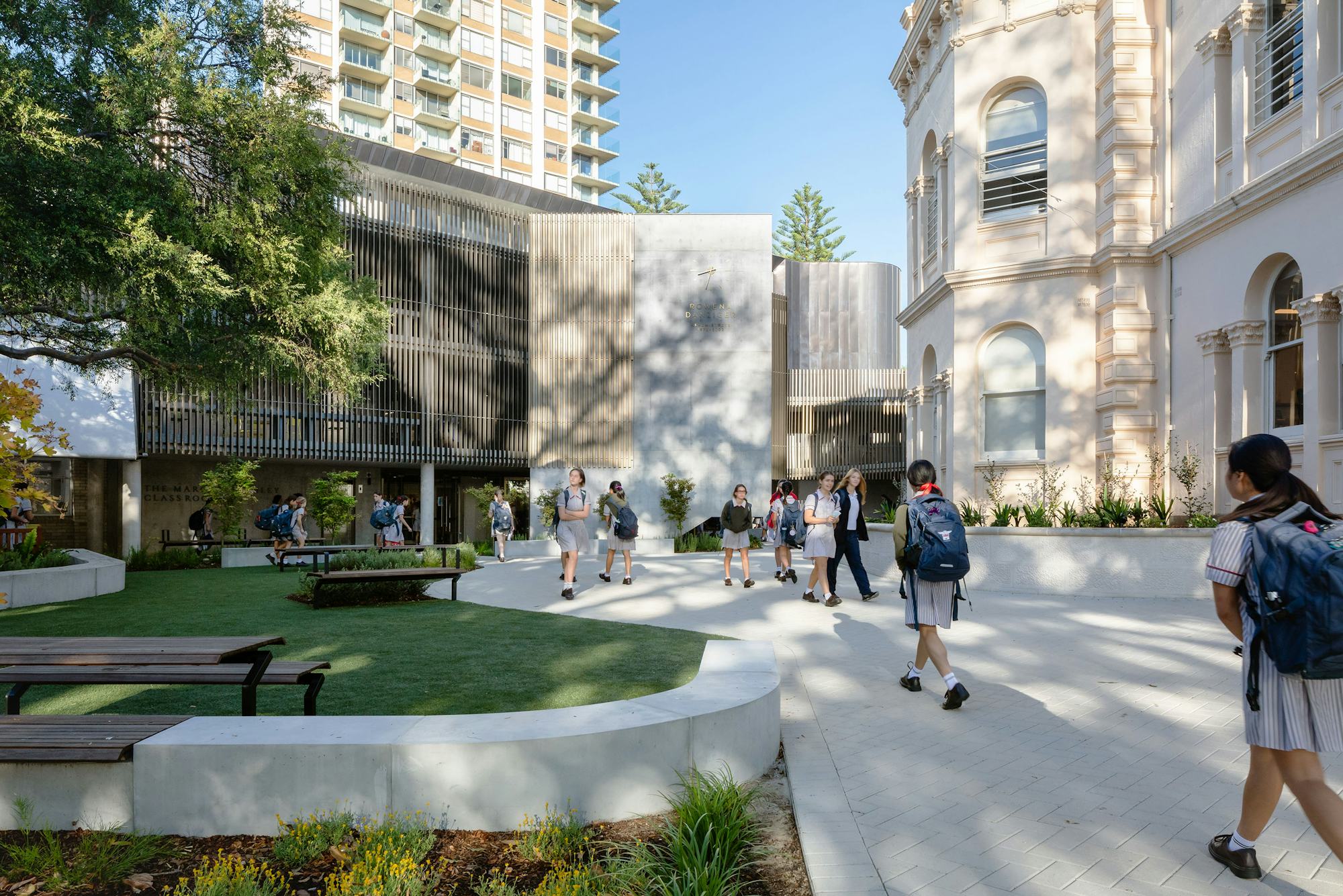 1 of 1
Ascham Girls School, Margaret Bailey Courtyard
A large outdoor education space that retains and celebrates an existing mature tree as its key feature.
OCULUS, in collaboration with BVN, was engaged by Ascham Girls School to provide landscape architectural services for the new English Centre at the school's Edgecliff campus. The project included the creation of a new courtyard that sits immediately adjacent to the Margaret Bailey Building and is characterised by a large open outdoor education space, custom seating walls, and large existing Chinese Elm Ulmus parvifolia at its centre. A number of heritage buildings of various architectural periods define the perimeter of the courtyard, including the historic Glenrock House to the north, the TM Scott Building and Halse Building to the east, and the Library and Margaret Bailey Building to the south.
Key project aspirations included:
creation of an adaptable space that can be used for outdoor education;
retention and incorporation of the mature Chinese Elm as a key feature;
improving existing pedestrian connections with a legible groundplane treatment;
provision of spill out zones directly adjacent to the library and languages buildings; and
provision of seating opportunities for small, medium and large groups.
Client
Aboriginal Country
Gadigal and Birrabirragal
Collaborators