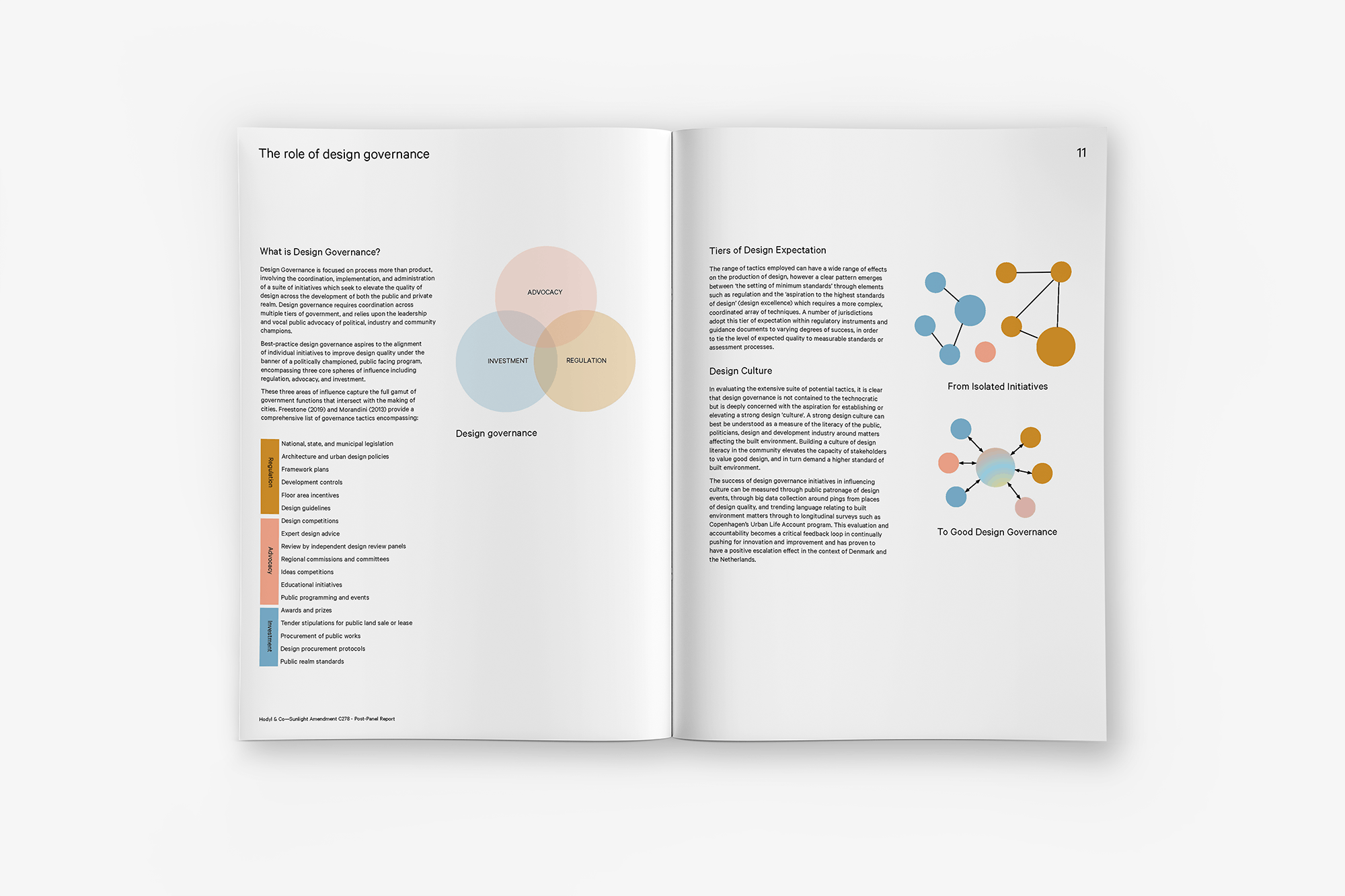 ACT Planning System Review
An evidence-based report to deliver world-class urban design outcomes through the reform of the ACT's planning framework.
This report, developed in collaboration with Hodyl & Co, Andy Fergus, Adams Urban, and Creative Environment Enterprises, brings global best practice urban design to the Australian Capital Territory (ACT) and recommends an effective design governance framework that will raise the quality of all future development and public realm investment.
We researched national and international planning systems to understand how high-quality, contemporary built form, place design and public realm outcomes are achieved, to inform the development of a framework, measures, and mechanisms for delivering design excellence in the ACT. The project will drive reform of government planning policy.
The report investigates and untangles the many complex, layered, and variable design regulations that exist within the ACT system and recommends a simple and robust design governance framework that is tailored to the ACT context, and which will support good design outcomes.
The project team utilised a mixed methodology, including historical analysis, literature and policy review, case studies, benchmarking and industry consultation. Together these methods enabled a clear understanding of local design challenges, the identification of key features of exemplary design outcomes and the necessary conditions for achieving these outcomes.
The proposed framework demonstrates excellence in the following areas:
Designing for Country
Positioning urban design as central to delivering multiple public benefits
Elevating the importance of design governance
Requiring excellence in building quality in the ACT
Creating a consistent public realm quality and character
Reframing how we measure good design
This research provides extensive evidence of the benefits of high-quality public realm and green infrastructure, which are wide-ranging, from thermal comfort and reduced carbon emissions to increased feelings of belonging and improved health and well-being.
Awards
2022 Australian Urban Design Award for Leadership, Advocacy and Research – City and Regional Scale