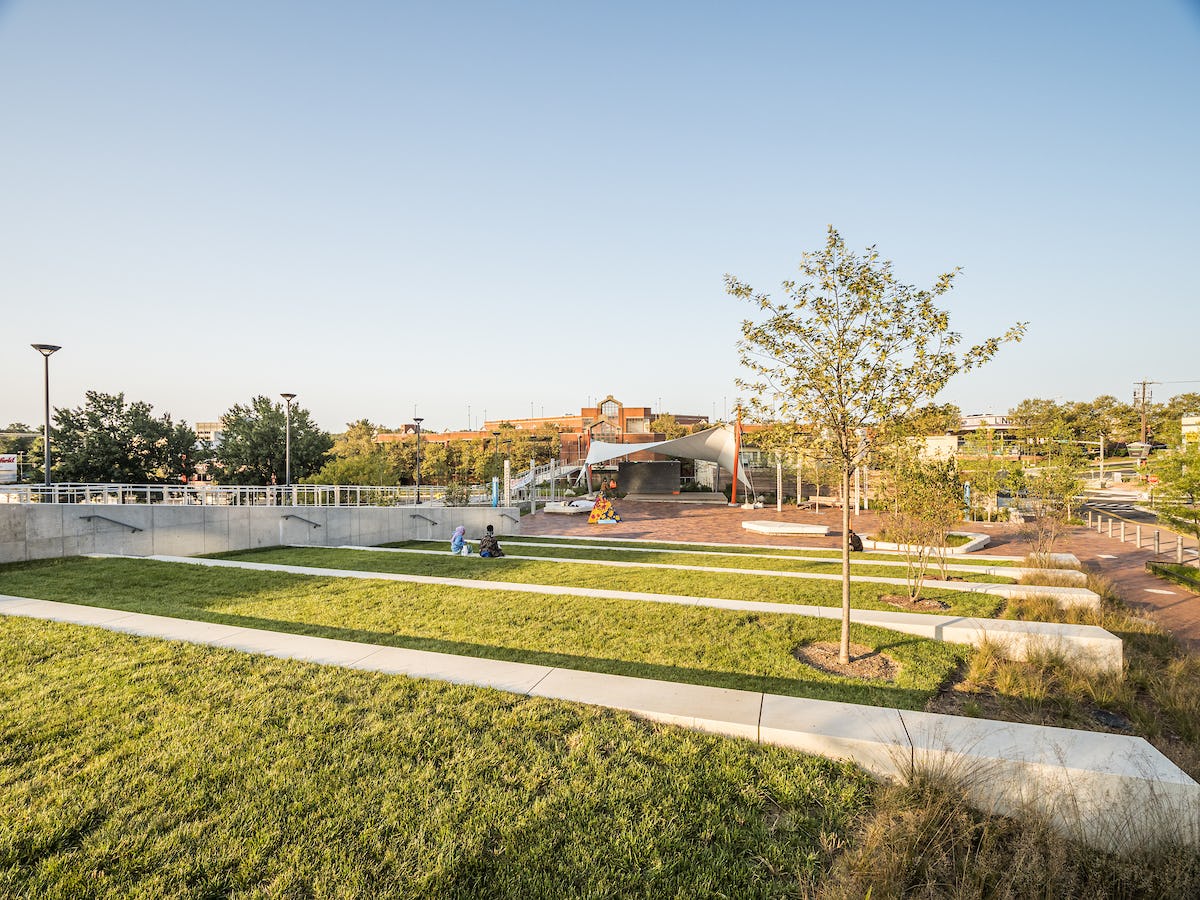 Images courtesy of Montgomery County, MD.
Wheaton Revitalization Project named finalist for the Urban Land Institute's Americas Awards for Excellence
12 May 2021
The Wheaton Revitalization Project by Gensler and OCULUS is one of 23 finalists selected across the Americas for the Urban Land Institute's Americas Awards for Excellence. The 14-story development was selected for its sustainable mixed-use design and for contributing to the revitalization of downtown Wheaton.
The development transforms a former surface parking lot into a transit-oriented mixed-use space, and will serve as the headquarters for the Maryland-National Park and Planning Commission (M-NCPPC) and several other county agencies.
The landscape design includes streetscapes, 'visibly green' stormwater management infrastructure and interpretive exhibits, and a multi-functional town square. The latter will operate as a large-event space to accommodate markets, festivals, outdoor movies, and other types of civic programming or as a collection of smaller, more intimate spaces that serve the everyday needs of commuters and consumers.
The Urban Land Institute evaluated the development based on criteria such as design, planning, technology, economic impact, community engagement, innovation, and sustainability. In addition to the open category, the development is also eligible to be recognized in the following categories: Equitable Development, Resilient Development, Small-Scale Development, and Urban Open Space.
The Urban Land Institute will announce the Americas Awards for Excellence winners in October 2021.