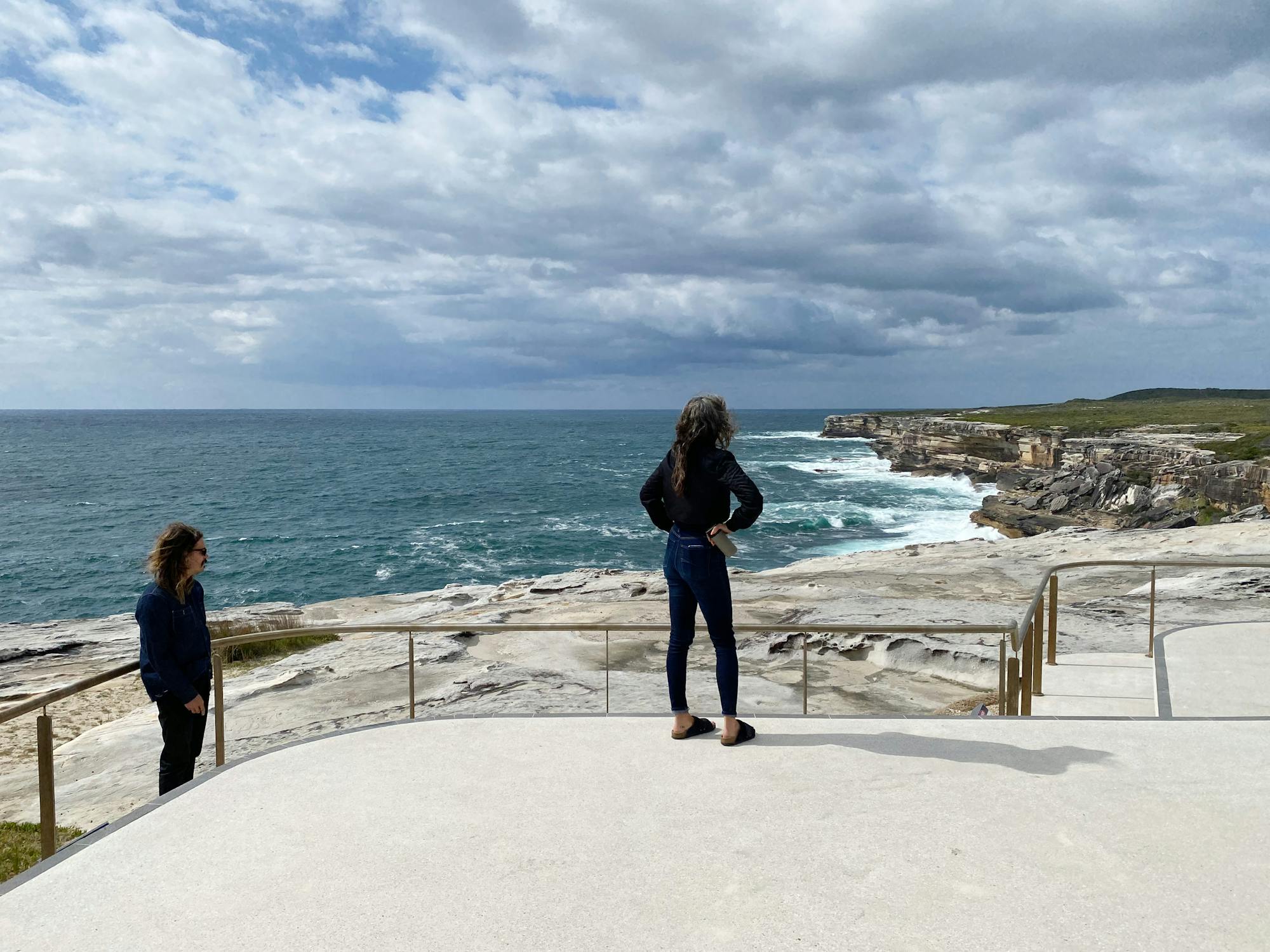 Whale Watching at Cape Solander
15 Dec 2022
A new OCULUS-designed lookout officially opened at Cape Solander, a picturesque sandstone headland within Kamay Botany Bay National Park, on Bidjigal and Gweagal Country. It is one of Sydney's best whale-watching spots – and a significant area in Australian history. The Gweagal people of Kamay (Botany Bay) discovered James Cook and his crew in 1770 as they sailed into the bay and came ashore.
We worked closely with NSW National Parks & Wildlife Service on the design and delivery of the project, which forms part of a wider 'Improving Access to National Parks' program.
The colours, textures, and layers of the terraces take their cues from the sandstone geology of the site and seek to blend a contemporary form into the existing landscape.  The main shelters suggest shapes of passing whales, telling a story of annual migration, whilst also providing shelter from prevailing winds, framing key views, improving accessibility, and allowing more people to comfortably enjoy the beauty of this place.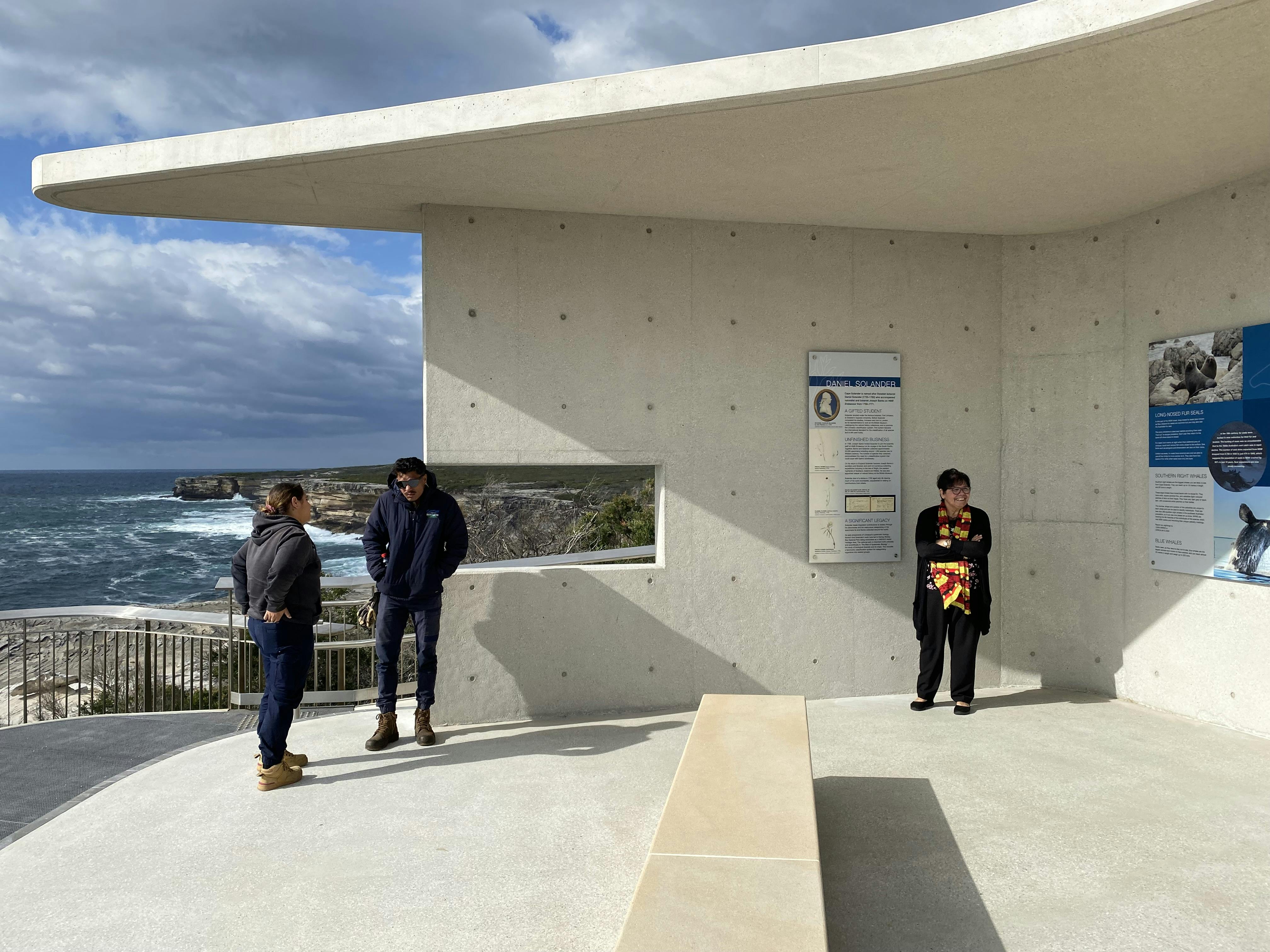 The landmark was opened on December 9 by NSW Attorney General Mark Speakman, NSW Minister for the Environment James Griffin, Sutherland Shire Mayor Carmelo Pesce, the Gamay Rangers, and NSW National Parks and Wildlife Service Area Manager Ben Khan.
The Gamay Rangers said "This platform gives us all a great spot to observe all marine mammals especially burriburri (humpback whale) while on their annual migration." You can learn more about the significance of the whale in local Aboriginal culture in this State Library of NSW video interview with Wallangang Elder, Glen Timbery.
June and July are the best times to see humpback whales as they migrate north to warmer waters, but they can also be spotted between May and October. It's also a great spot for birdwatching or simply gazing at the clear horizon all year round.