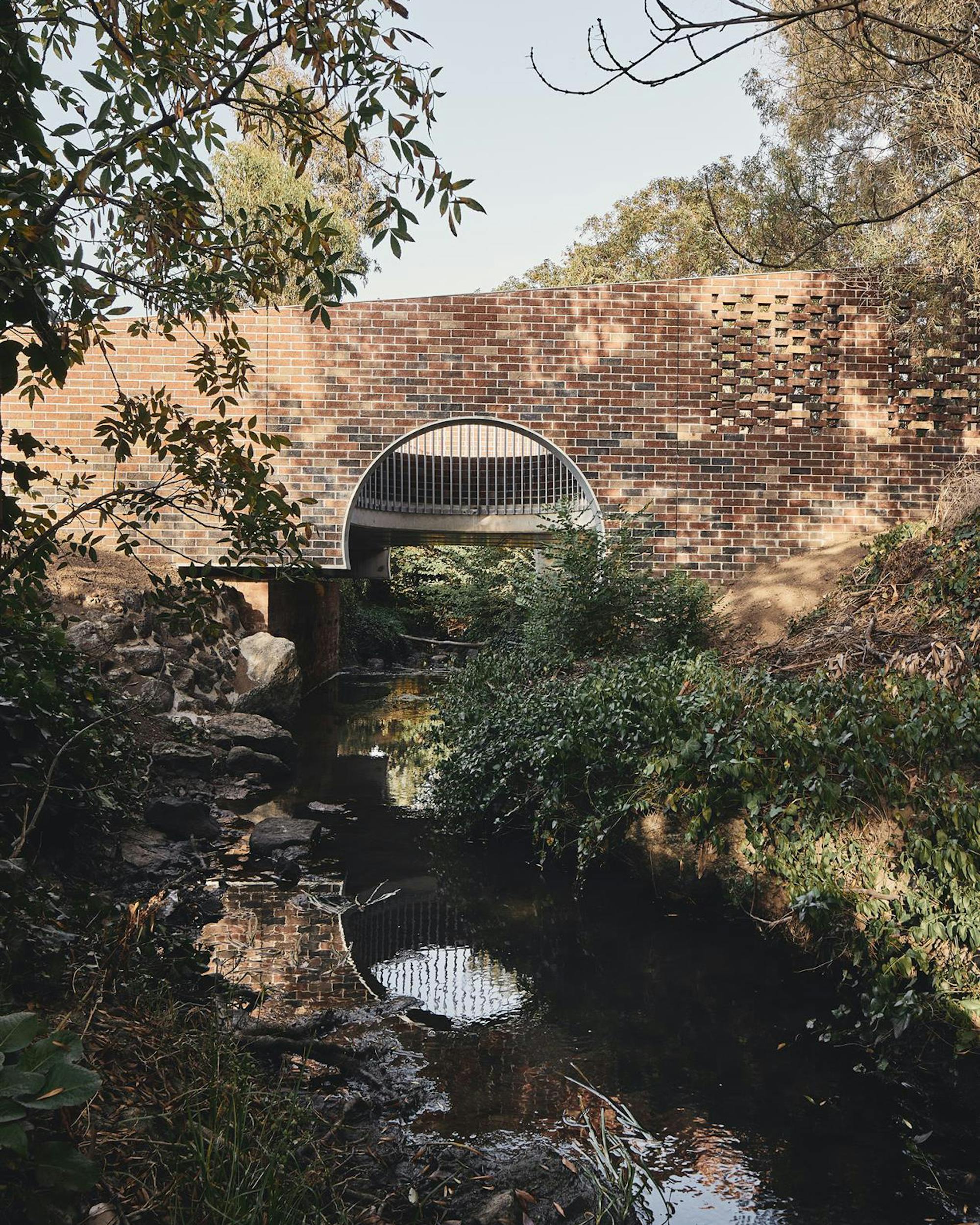 Think Brick Podcast with Claire Martin
07 Jun 2023
Claire Martin sat down with Elizabeth McIntyre for Think Brick Australia's podcast. Think Brick aims to inspire contemporary brick architecture and design in all areas of the built environment, and their podcast series facilitates open discussions with leading industry representatives.
Claire discusses the growing recognition of the value of green infrastructure and the evolving practice of landscape architecture:
"You're starting to see investment in green infrastructure more as a must-have, than a nice-to-have. Recognition of the increased value of landscape. Which has taken its time and still has a way to go, but I think people are now understanding the health benefits, the well-being benefits, and all the social and ecological benefits... We're also understanding how landscape and green infrastructure increase the value of things…I think the value proposition for landscape architecture has changed therefore – including what we're being asked to design, and where we're being asked to design it, the way we're being asked to design has changed."
You can listen to their full conversation about landscape architecture and masonry here. It includes talk about the winner of the 2020 Think Brick Bruce Mackenzie Landscape Award, Arkadia Apartments featuring half a million recycled bricks, designed by DKO Architects, Breathe Architects and OCULUS, and 2022 winner Joyce Chapel Bridge, a collaboration with Searle x Waldron Architecture.
Claire was on the 2023 Think Brick Awards jury, with winners set to be revealed in September.