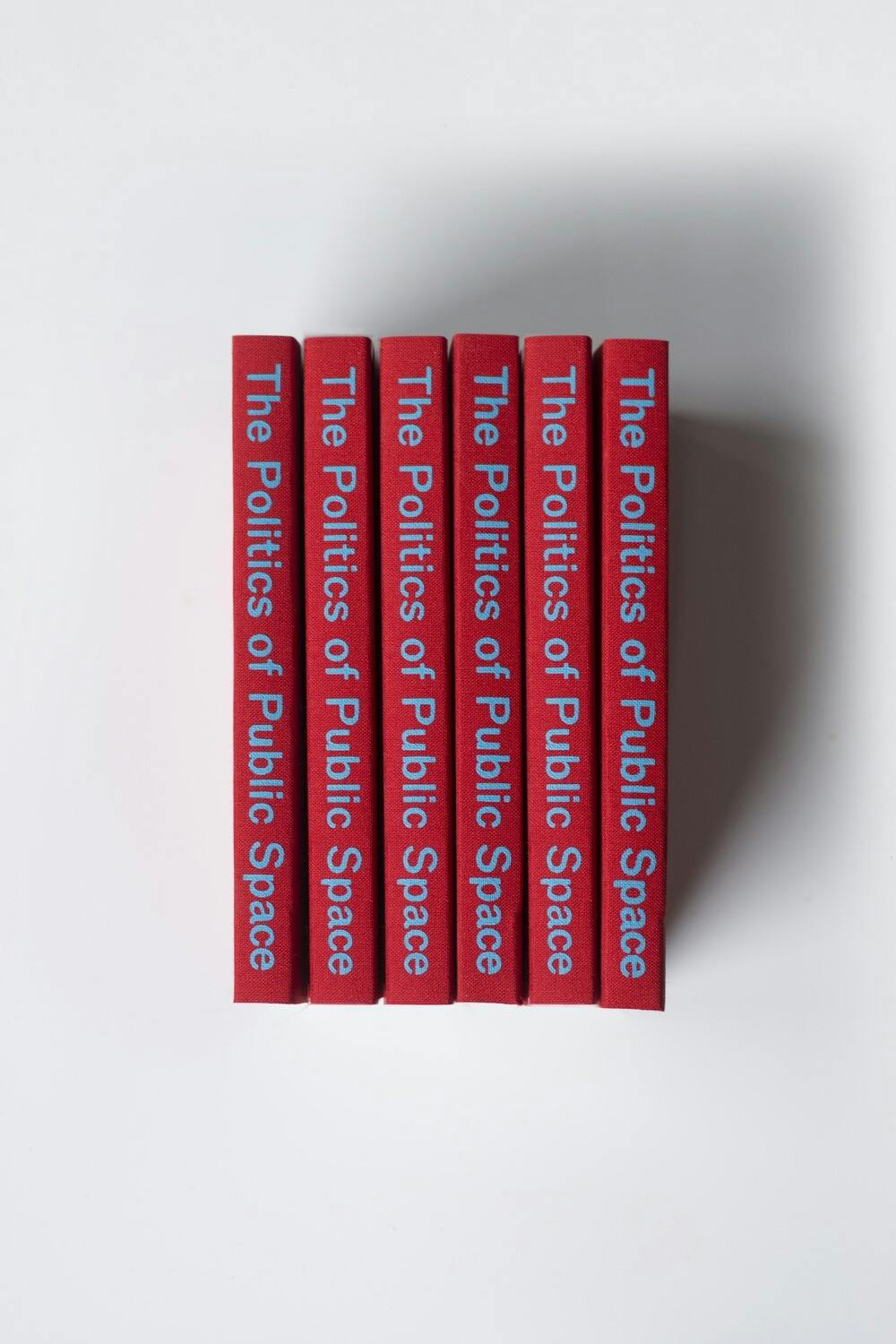 The Politics of Public Space, Volume 1, 190 pages, OFFICE, 2020.
The Politics of Public Space Volume 1 now available
27 Apr 2020
OCULUS is proud to support the publication of The Politics of Public Space, a new book by not-for-profit multidisciplinary design practice Office, a studio founded by former OCULUS landscape architect Steve Mintern and architect Simon Robinson.
The Politics of Public Space is a quarterly publication of transcripts that speak directly to the city and the way we read it. The first issue contains excerpts from Mark Jacques (formerly OCULUS), Tania Davidge, Tom Andrews & Peter Chambers, Libby Porter and Claire Martin (OCULUS). Each article touches on recent events or phenomena that have shaped Melbourne's public spaces.
The publication combines presentations from the Politics of Public Space lecture series, also presented by Office, where lectures were held in public spaces around the city from 2018-19.
Tom Andrews & Peter Chambers provide a summary of their research into the development of general protective measures instigated by governments here in Melbourne. Following the community response to the proposed redevelopment of Federation Square's Yarra Building site, Tania Davidge speaks to the proposal and the relationship between physical and digital public space. Libby Porter outlines the processes of dispossession in the city and the Swanston Square apartment building. With Lincoln Square as the backdrop, Mark Jacques proposes devices of inclusion in the design of public space. Claire Martin speaks about the privatisation of public space, and how this impacts the way the city if formed and occupied.
The first edition of Volume 1 has already sold out. Second edition copies are available to pre-order here.