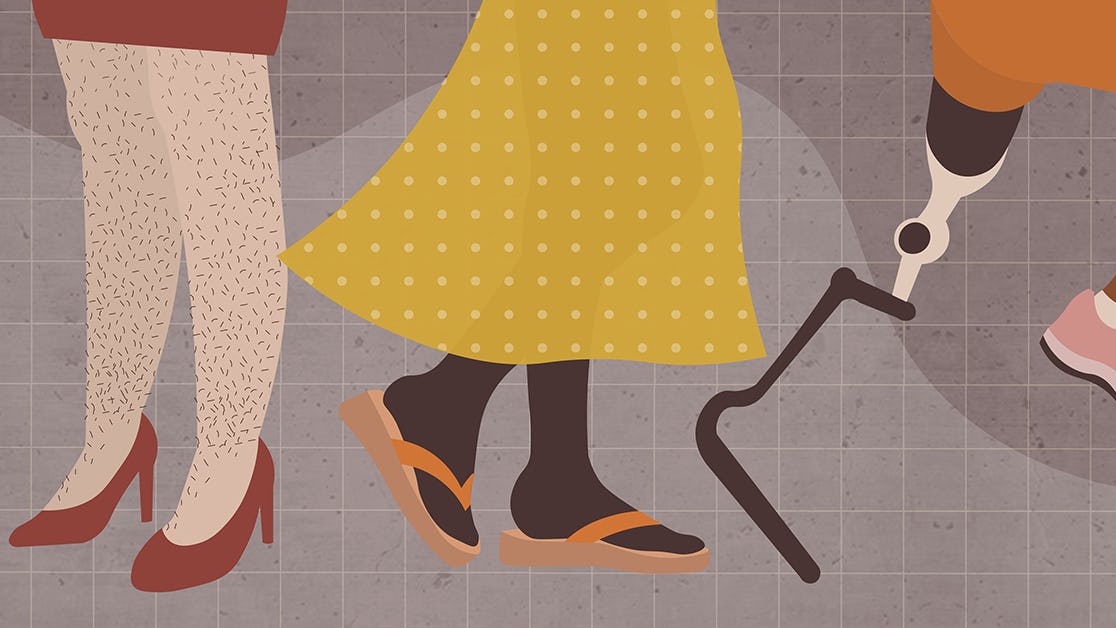 Illustration by Molly-Rose Coulter
The city for "small men" – mode, median or just plain mean?
01 Sep 2021
Designing for 'average' is average design. Too often, through expediency, ignorance or habit, we shape our environments to suit the needs and experience of a 'typical' human being, however no such thing exists.
The latest edition of Cities People Love, an online publication dedicated to the creation and curation of urban research, looks at the challenges and opportunities presented when we think differently about who we design the city for — demonstrating the importance of designing and developing more compassionate cities that incorporate the needs of a wide diversity of users, which will deliver greater benefits to society as a whole.
Cities People Love has collaborated with academics and industry practitioners, both locally and internationally, to bring together a range of articles focused on some of these diverse perspectives, including designing for autism, gender-sensitive urban design, dementia-friendly design, and the effect of intersecting identities and their influence on how urban space is experienced.
OCULUS Associate Director Claire Martin's article "The city for 'small men' – mode, median or just plain mean?" provides practical information and guidance on gender-sensitive urban design, and a range of evidence-based resources for incorporating and elevating the voices of women, girls and sexual and gender diverse communities in planning and design processes, with illustrations by OCULUS Graduate Landscape Architect Molly-Rose Coulter.