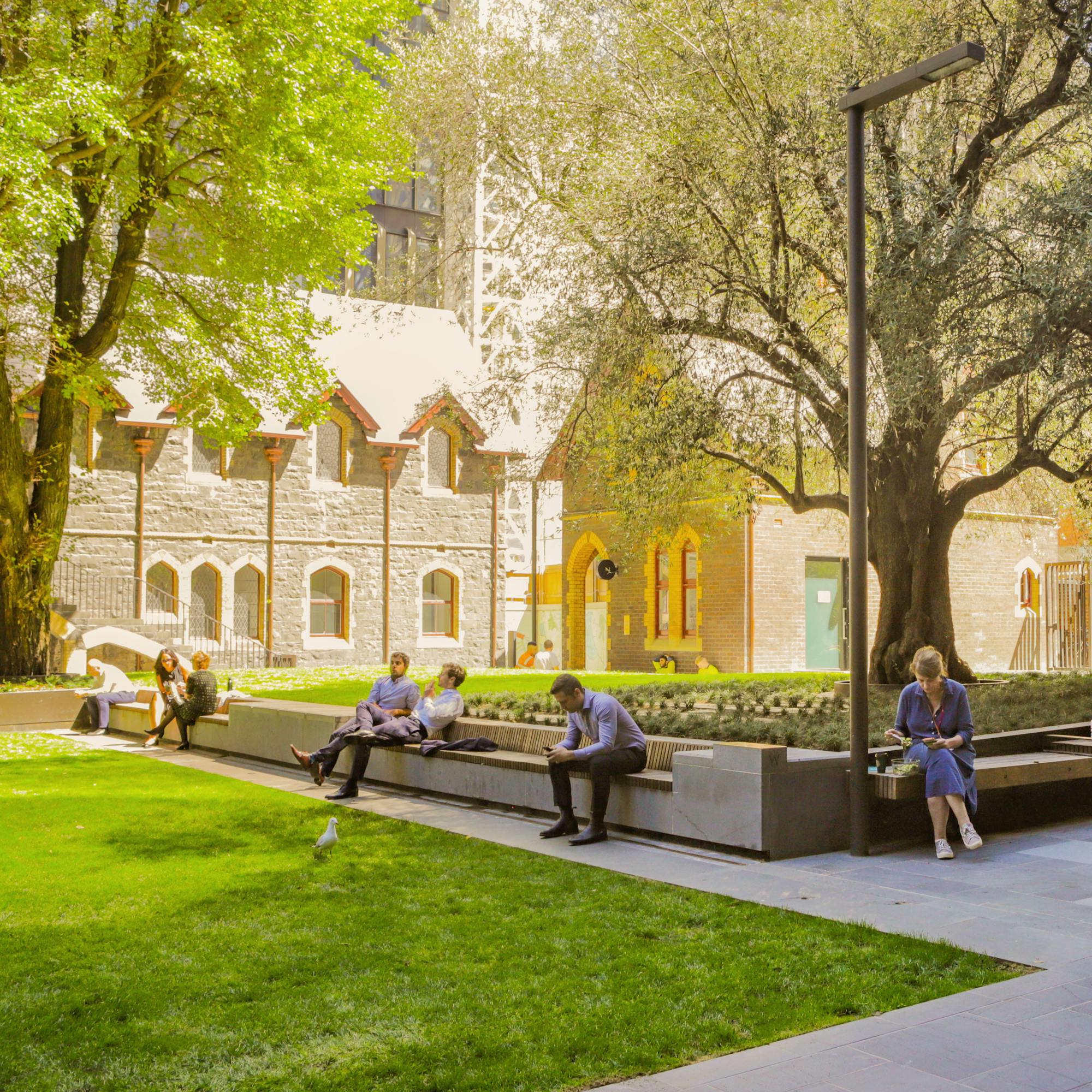 Tall Buildings and Urban Habitat
16 Nov 2022
The Council on Tall Buildings and Urban Habitat (CTBUH) is a non-profit organisation that explores "how increased urban density and vertical growth can support more sustainable and healthy cities, especially in the face of mass urbanization and the increasing effects of climate change worldwide."
The 2022 CTBUH Awards were announced at the International Conference in Chicago last week. Melbourne's Wesley Place and Collins Arch collected a handful of awards of excellence.
Collins Arch was an overall category winner for Best Tall Mixed-Use Building and Best Tall Building Australia. Wesley Place was recognised with an Award of Excellence for Urban Habitat – District/Master Plan Scale, and was the winner of this category. 
The landscape at Wesley Place is an important addition to inner Melbourne's public spaces. It offers refuge from the adjoining city streets and creates a new pedestrian connection through the site.
Completed in 2020, the precinct has been a stage for various events, including an Urban Garden Runway for Melbourne Fashion Week 2022, and features a number of public artworks curated by Broached Commissions. The substantial public realm offering – 48% of the entire site (3245m2) –includes a 500 square metre urban park set around heritage buildings and one of Australia's oldest living olive trees.
Congratulations to all winners and award recipients, a full list can be viewed on the CBTUH website.