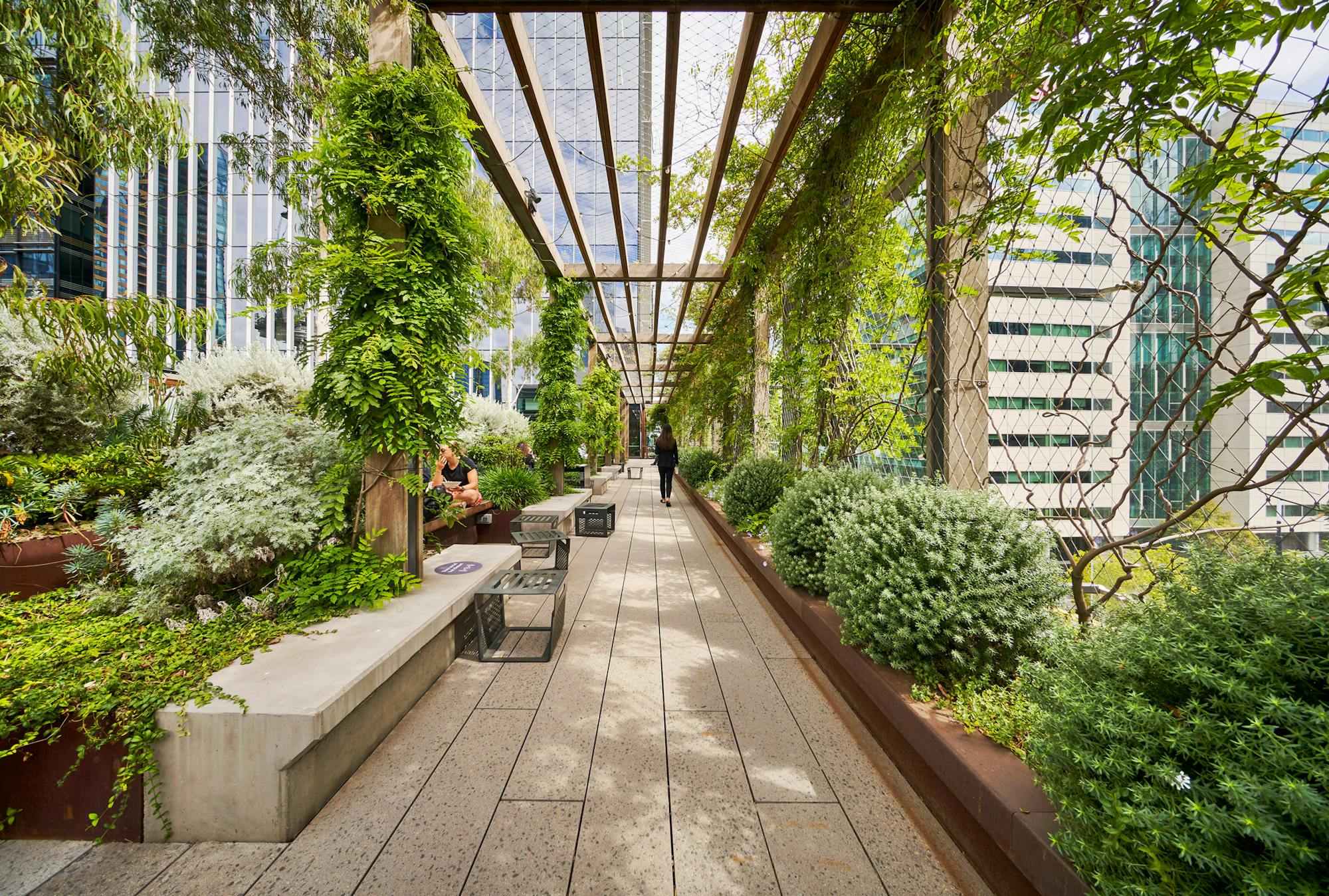 Support Sustainable Design Mandates
17 Mar 2023
The City of Melbourne is updating their planning scheme to ensure future developments are designed to mitigate and adapt to the effects of climate change.
Green infrastructure provides a multitude of benefits to the liveability and resilience of Melbourne, and to the community's health, well-being, and prosperity. Yet green infrastructure remains substantially underprovided. As the climate changes and the population increases, the challenges to human and ecological health and resilience continue to grow.
Currently open to public consultation, Amendment C376 (Sustainable Building Design) proposes changes to ensure future developments in Melbourne achieve best-practice in Environmentally Sustainable Design, including the greening of buildings. The Future Melbourne Committee unanimously endorsed this change in 2020. The amendment implements the Green Factor Tool scorecard, which supports landscape architects, architects, planners and developers to assess greening initiatives on private developments.
OCULUS, Arup, HillPDA, and Junglefy, worked with the City of Melbourne to develop a strategic report detailing best-practice, environmentally sustainable design and green infrastructure planning standards that underpin Amendment C376.
As part of this work, our team identified several cities around the world – Berlin, Tokyo, Seattle, Singapore, and New York – with strong greening mandates for private property. We interviewed practitioners in each of these cities to capture contemporary 'lessons learned', including tools to accelerate the industry's learning curve, the trade-off between coordinated and distributed green infrastructure delivery, and how planning rules must allow for site-specific responses and capture ongoing green infrastructure maintenance requirements.
Then a group of landscape architects worked alongside building engineers, property economists and planners to share knowledge, debate solutions and visualise and interrogate design options. A strategy for setting both quantitative and qualitative targets emerged with green infrastructure standards embedded across multiple categories of sustainability, including energy and greenhouse gas emissions, sustainable transport, water and resources recovery, urban heat reduction, integrated water management and urban ecology – reinforcing the need for an integrated design approach to deliver both climate mitigation and adaptation whether through policy, design, development, or asset management.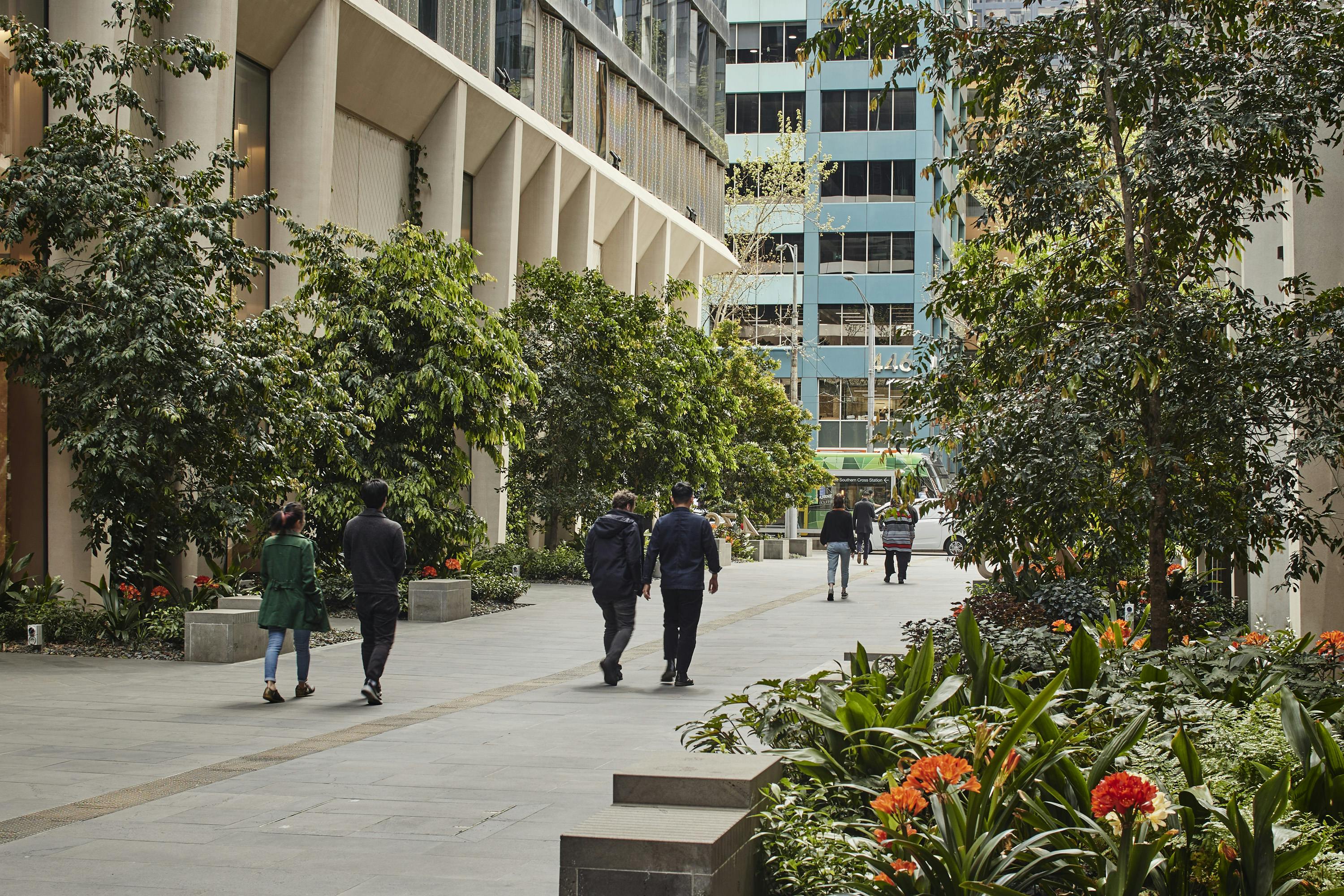 In a 2021 submission to Infrastructure Victoria on Victoria's Draft 30-Year Infrastructure Strategy, the City of Melbourne advocated for higher environmental standards for all developments state-wide, drawing attention to Amendment C376 and its background evidence. The 30-year strategy is again open for feedback until 28 May 2023, via the Engage Victoria website.
For more information or to make a submission on the City of Melbourne's Sustainable Building Design Amendment, please visit the Participate Melbourne website before the community consultation closes on 17 April 2023.
OCULUS encourages you to voice your support for sustainable building mandates – both as professionals working within an industry that has the power to affect positive change and as people living on a rapidly changing planet.