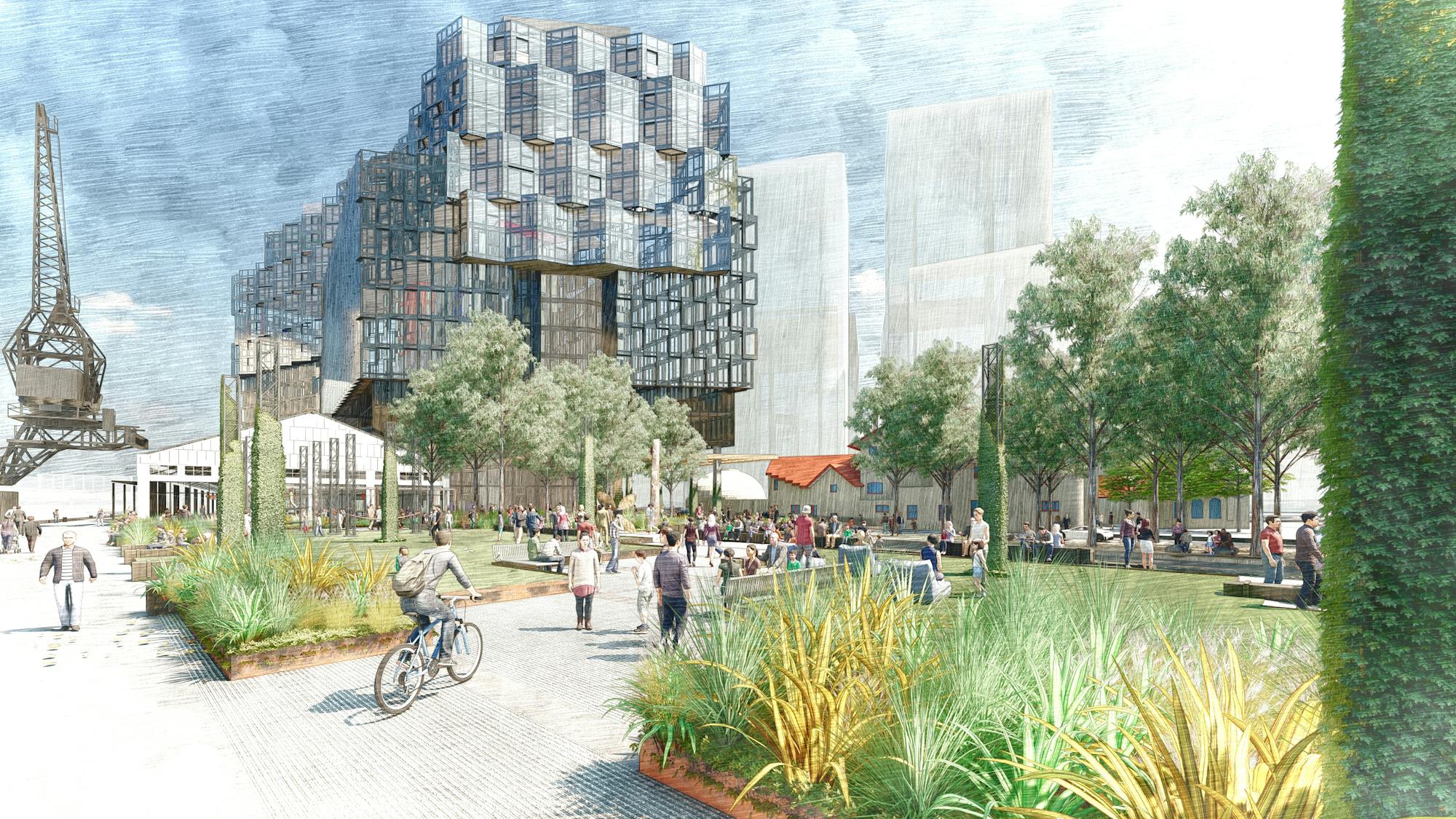 Seafarers Rest: A new park for Melbourne
02 Jun 2020
The City of Melbourne has unveiled the design of Seafarers Rest, a new park on the north bank of the Yarra River in Docklands designed by OCULUS in collaboration with the City for developer Riverlee.
Future Melbourne Committee members met on 2 June and unanimously endorsed the project for Stage 2 community engagement.
Located next to the Mission to Seafarers building on Flinders Street, the proposed design will pay homage to the site's rich maritime history and incorporate flexible event, play and passive recreation spaces.
Forming part of Riverlee's $500 million mixed-use Seafarers project, Seafarers Rest will be developed by private property developer Riverlee with the assistance of the Dept. of Treasury and Finance (DTF) and the City of Melbourne (CoM) and once complete in 2023, will be gifted back to the city to enjoy.
The six key areas and features proposed include:
The River Lawns - open lawns connecting the park to the river promenade via a series of new paths to increase pedestrian and bicycle access.
The Play Wharf - a playful space for children and adults with seating and play elements.
The Habitat Hollows - outdoor rooms for nature play and habitat for Melbourne's urban ecology.
The Events Deck - a flexible-use open space to accommodate gatherings and events.
The Crates - framing the Events Deck, generous timber seating will provide a distinctive place to meet and connect.
The Urban Forest - a green haven to frame the park, complete with shaded area and dog-friendly access.
"Now more than ever before we are reminded of the value of access to high quality public space to connect people to each other and their environment," said Claire Martin, Associate Director at OCULUS and project leader.
"Melbourne's latest 21st century park design protects and enhances Melbourne's maritime heritage, reinforces our relationship to the Yarra River (Birrarung) and increases urban biodiversity to create a place that couldn't occur in quite the same way anywhere the world."
More media inquiries contact ricky@oculus.info
For more info and to have your say, visit Participate Melbourne.