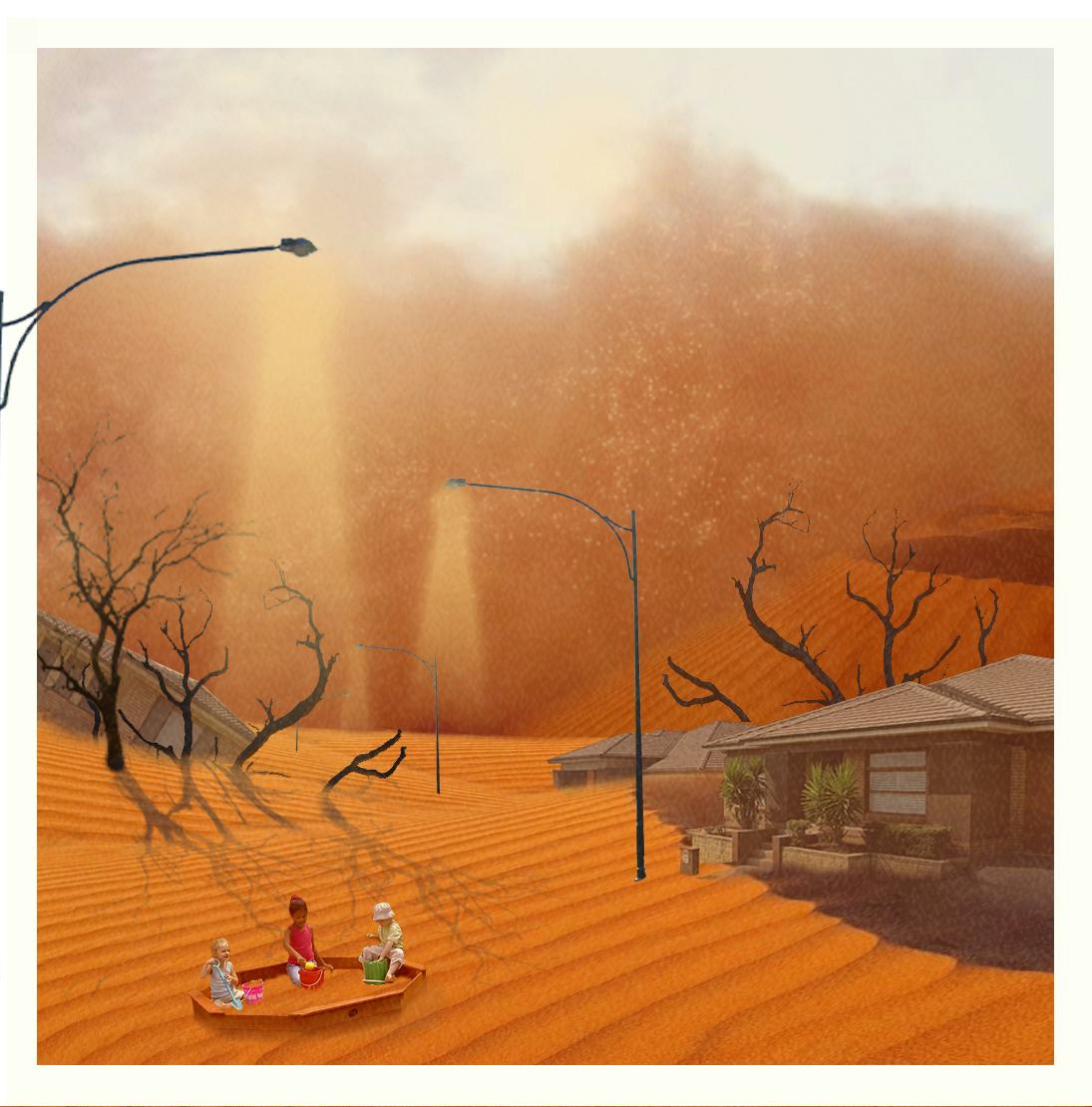 The collapse of Stockland Crescent. Image: Rosalie Brooker, Harry Lawson and Georgia Hopkins
Sandstock Crescent named runner-up at AILA Future Landscapes Competition
04 Nov 2021
Congratulations to our landscape architects Rosalie Brooker, Harry Lawson and Georgia Hopkins for achieving Runner Up in the Australian Institute of Landscape Architects (AILA) 2021 Future Landscapes Competition.
Their witty approach to imagining the future of a make-believe Western Sydney suburban neighbourhood is displayed through artistic imagery accompanied by a humorous sales pitch that provokes the imagination of alternative living circumstances, which might not be far from reality...
The competition asked emerging landscape architects to present and illustrate a unique narrative for an existing Australian street, park or public open space in its current form, as both a landscape of spectacle and collapse. The site could have been located anywhere in Australia from an urban, suburban or rural setting and represented from the eye-level perspective of a pedestrian. There was no budget and entrants were encouraged to speculate imaginatively.
Entries were open to recent graduates (up to 2 years) or tertiary students of disciplines related to the built and natural environment, or design and creative industries studying at an Australian university during 2021.
The winner and runner-ups were announced during the 2021 Festival on Friday 15 October.