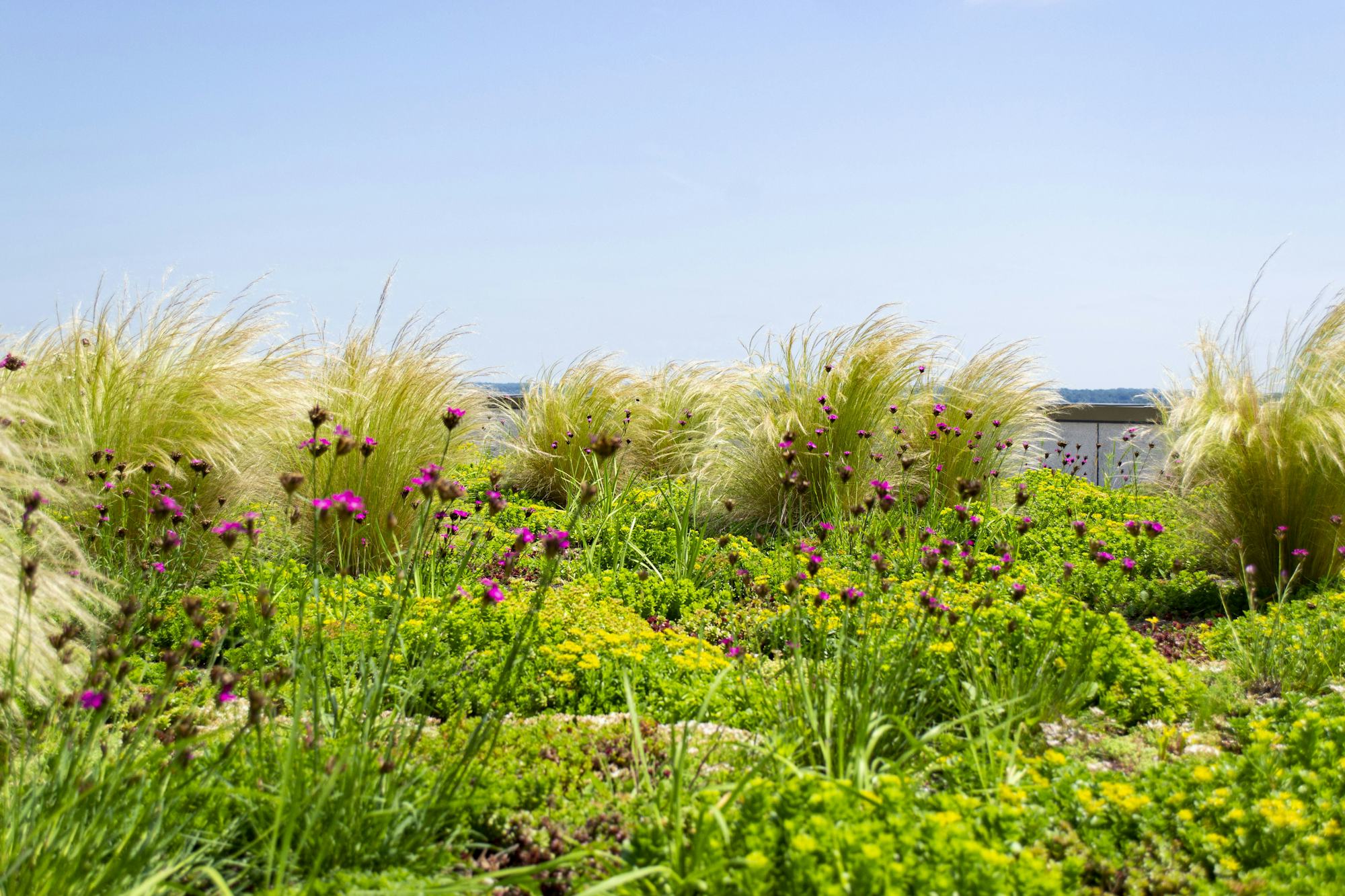 Rooftop Meadow in Bloom
17 Aug 2022
We love returning to our rooftop meadow at Wheaton Town Center, installed two years ago with a mix of predominantly native ornamental grasses and flowering perennials. 
Home to Montgomery County Parks and Planning, the meadow is a showcase of sustainability. The green roof is located above a two-story lobby, prominently visible from a conference room, and is one of three on this LEED Platinum Certified project.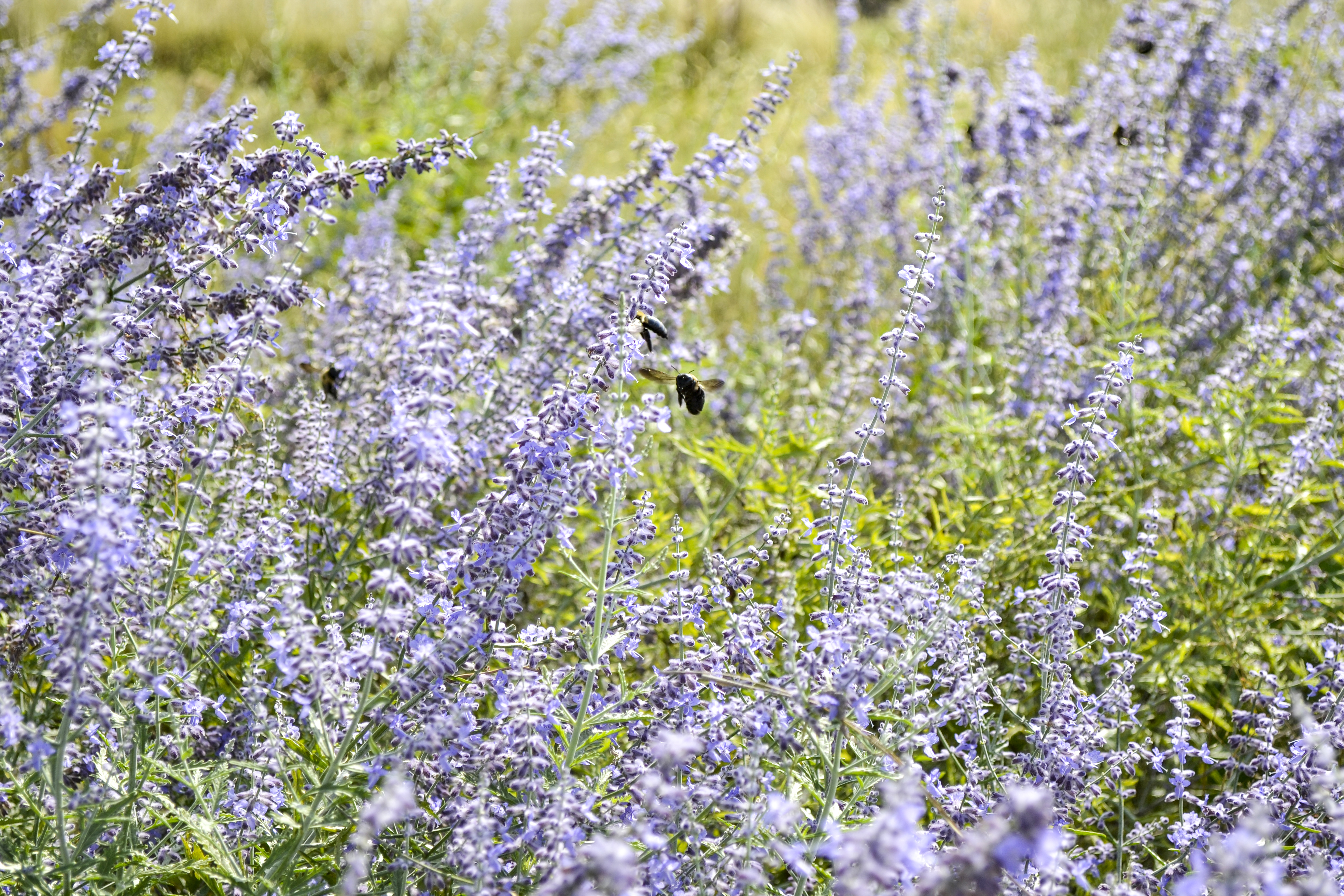 The pollinator-friendly plants in this meadow include:
Perovskia atriplicifolia (Russian Sage) – popular with the bees throughout the Summer, this plant thrives on sunny urban rooftops.
Coreopsis verticillata 'Moonbeam' (Threadleaf Coreopsis) – while not the most popular plant among pollinators, this eastern United States plant is dependable, blooms for a long season, and attracts a wide variety of bees.
Allium – a reliable, clump-forming, bulbous perennial plant. 
Echinacea purpurea – native to North America, we selected red and orange cultivars, which we expect to revert to purple after a few years.
Dalea purpurea (Purple Prairie Clover) – sought-after by the bees, this prairie native thrives in dry, windy environments, like our rooftops!