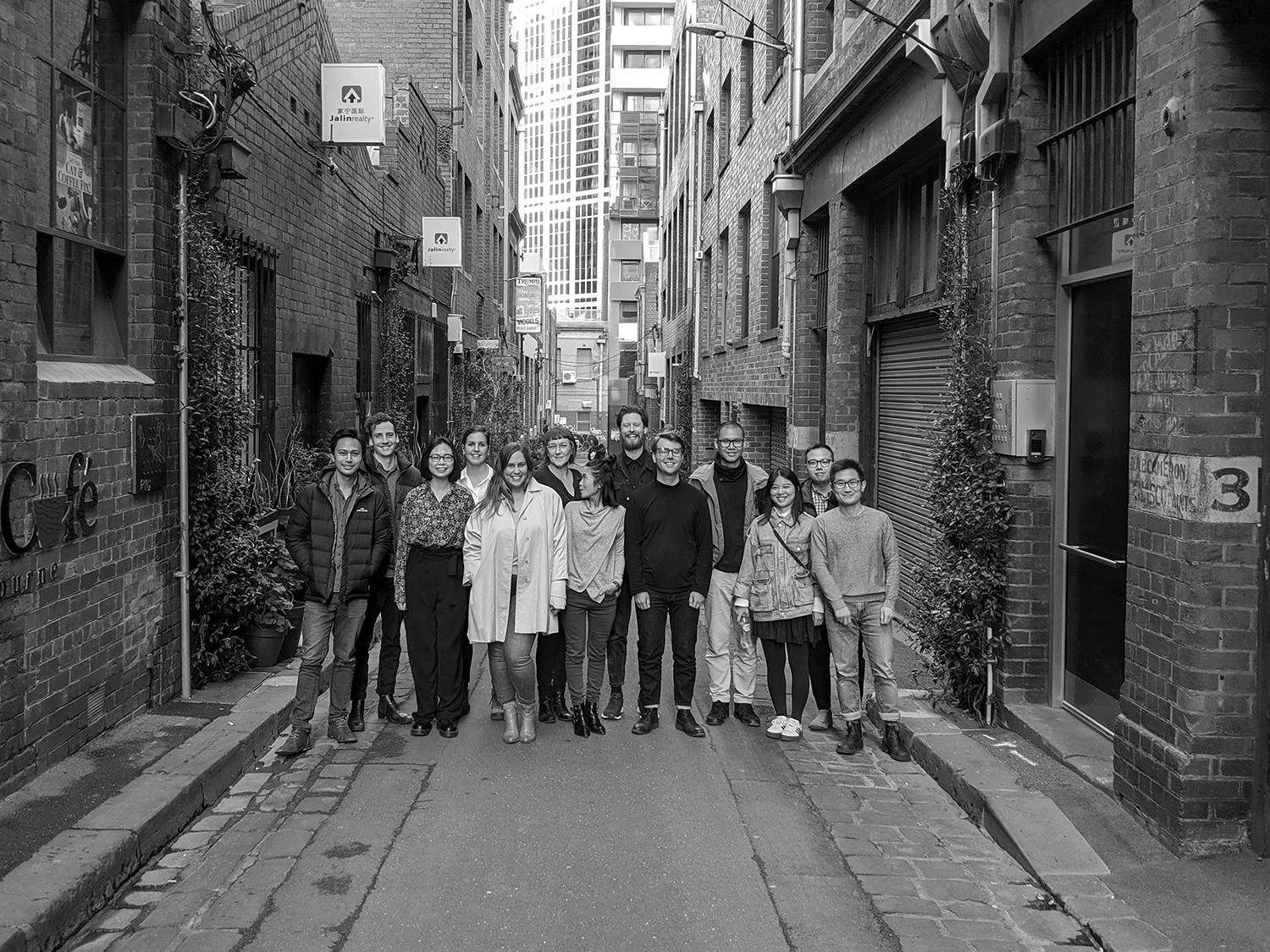 OCULUS Melbourne with Lab D+H outside the Melbourne studio.
Regional dialogue: OCULUS hosts visit from Lab D+H
16 Oct 2019
Visiting Australia to speak at the annual AILA Festival of Landscape Architecture, Chinese landscape architect Huicheng Zhong of Lab D+H along with several of his colleagues visited OCULUS's Melbourne studio to share stories of recent projects and research.
Based around the three themes of Formulation, Manipulation and Examination, Huicheng's presentation included an overview of the young practice's ethos and projects, balancing moments of beauty with humour. Lab D+H has studios in Shenzhen, Shanghai and Seoul.
Our warmest thanks to Lab D+H for the visit.