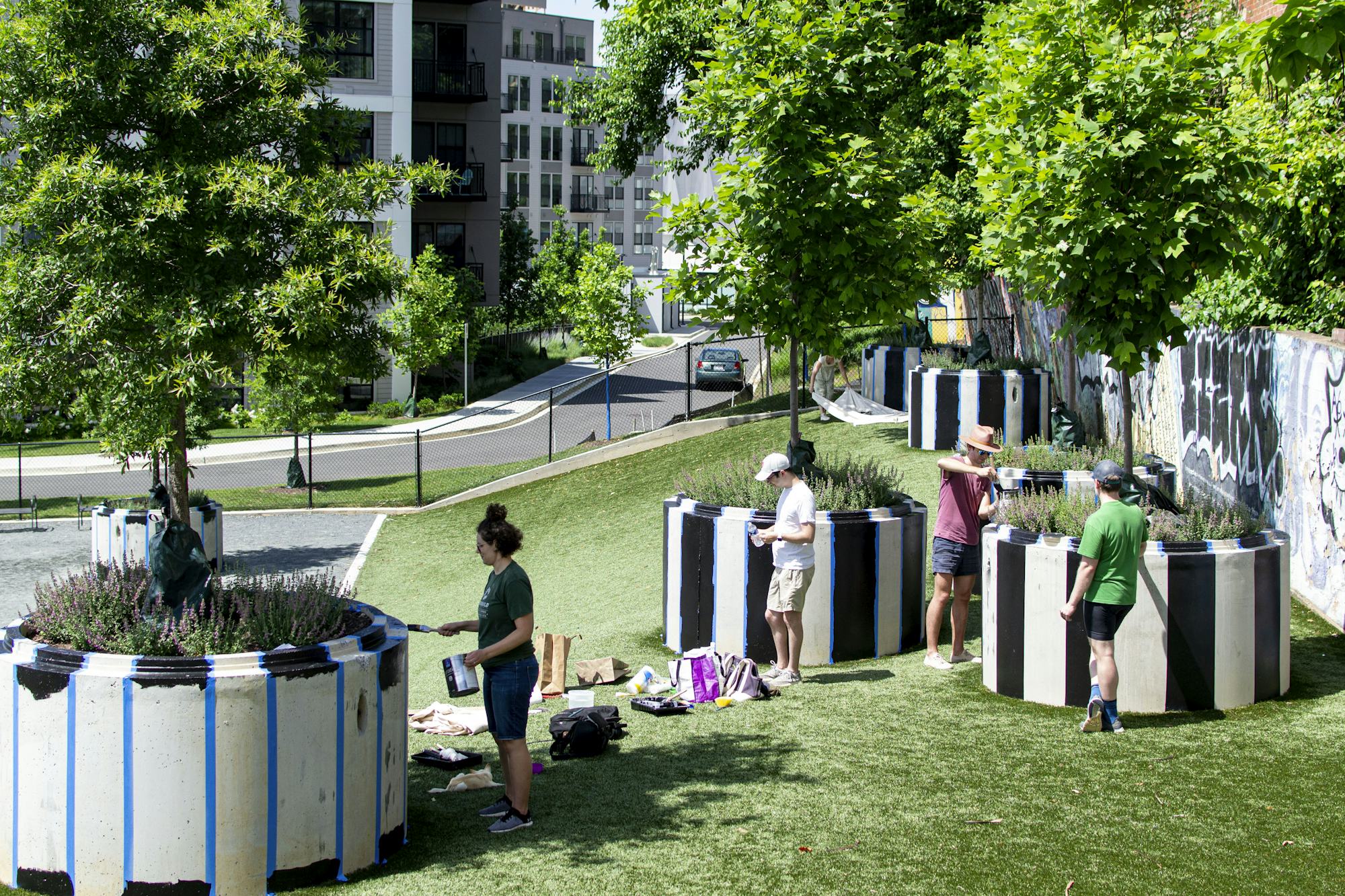 Bryant Street NE Public Park. Photographs by Alia Horvath.
Painting at Bryant Street NE
08 Aug 2022
We had fun painting at a recently installed public park in Edgewood in Washington, DC.
The park, at Bryant Street NE, was completed in October 2021. Inspired by the existing mural on site, we set out to bring the same animation and excitement to the new urban landscape.
We added bold graphics to planters in the dog park and even turned some trees blue – a joyful surprise for passers-by. Of course, we worked closely with the paint manufacturer to select a product that wouldn't harm the trees and would expand as they grow!