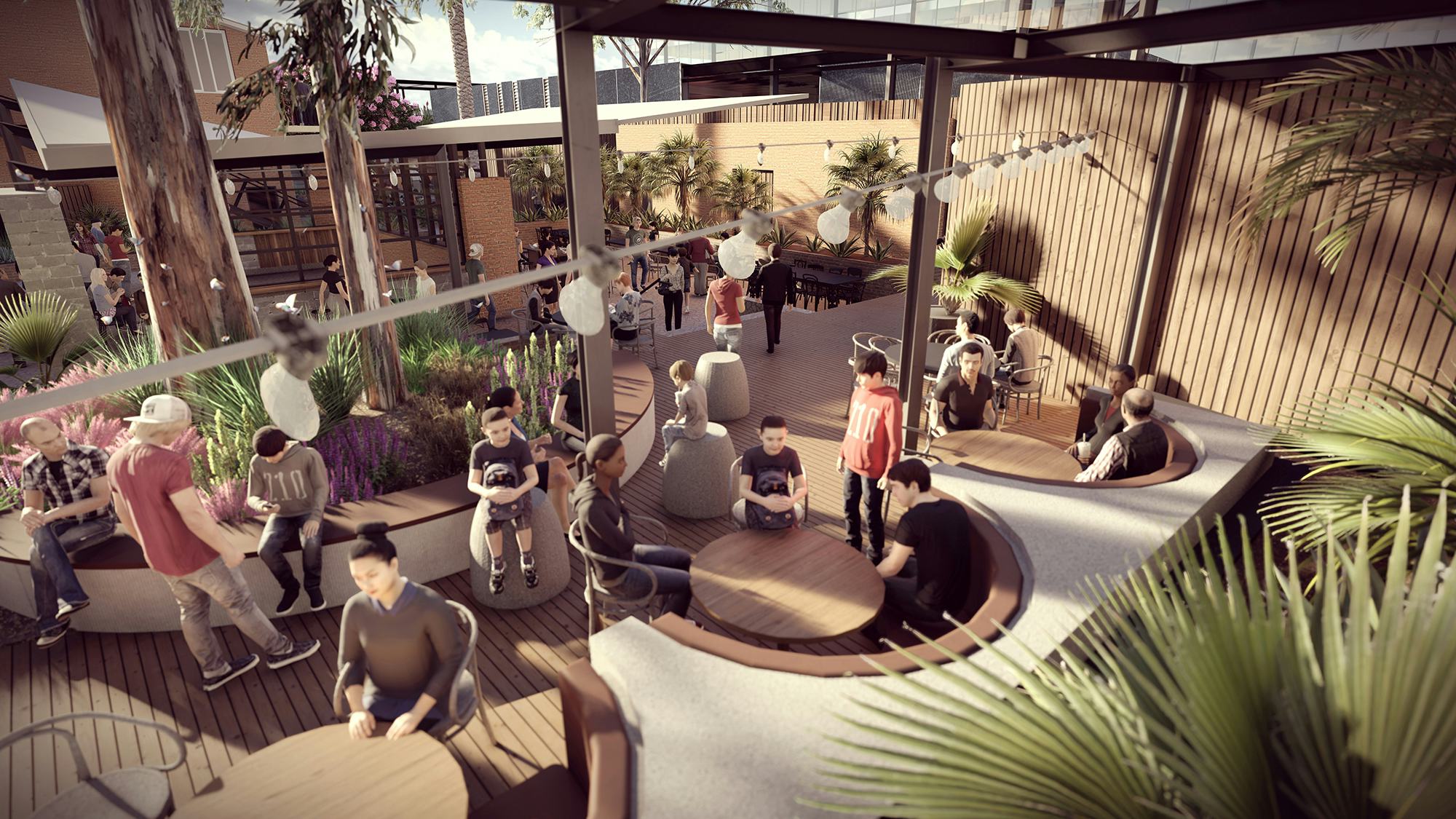 OCULUS working on redevelopment of iconic Perth venue The Leederville Hotel
22 Jul 2020
OCULUS is currently working with Hesperia (Fini + Link), Benson Studio, David Barr Architects and Spaceagency Architects on the redevelopment of iconic Perth venue The Leederville Hotel.
Known for its raucous Wednesday nights and dance floor cages prior to its rebranding in 2014, the Hotel and adjacent laneway will be redeveloped into a food and retail precinct with multiple venues offering diversity and provision for both day and night trade.
OCULUS is leading the design of the expansive garden and piazza spaces that tie the venue together, as well as collaborating on the concept for the revitalised laneway. The redevelopment of the external spaces will include family friendly spaces, enhanced universal access, relocation of existing palm trees and new paving, seating opportunities and plantings.
A Development Application was lodged with the City of Vincent in June.
Construction is planned to commence in the new year.