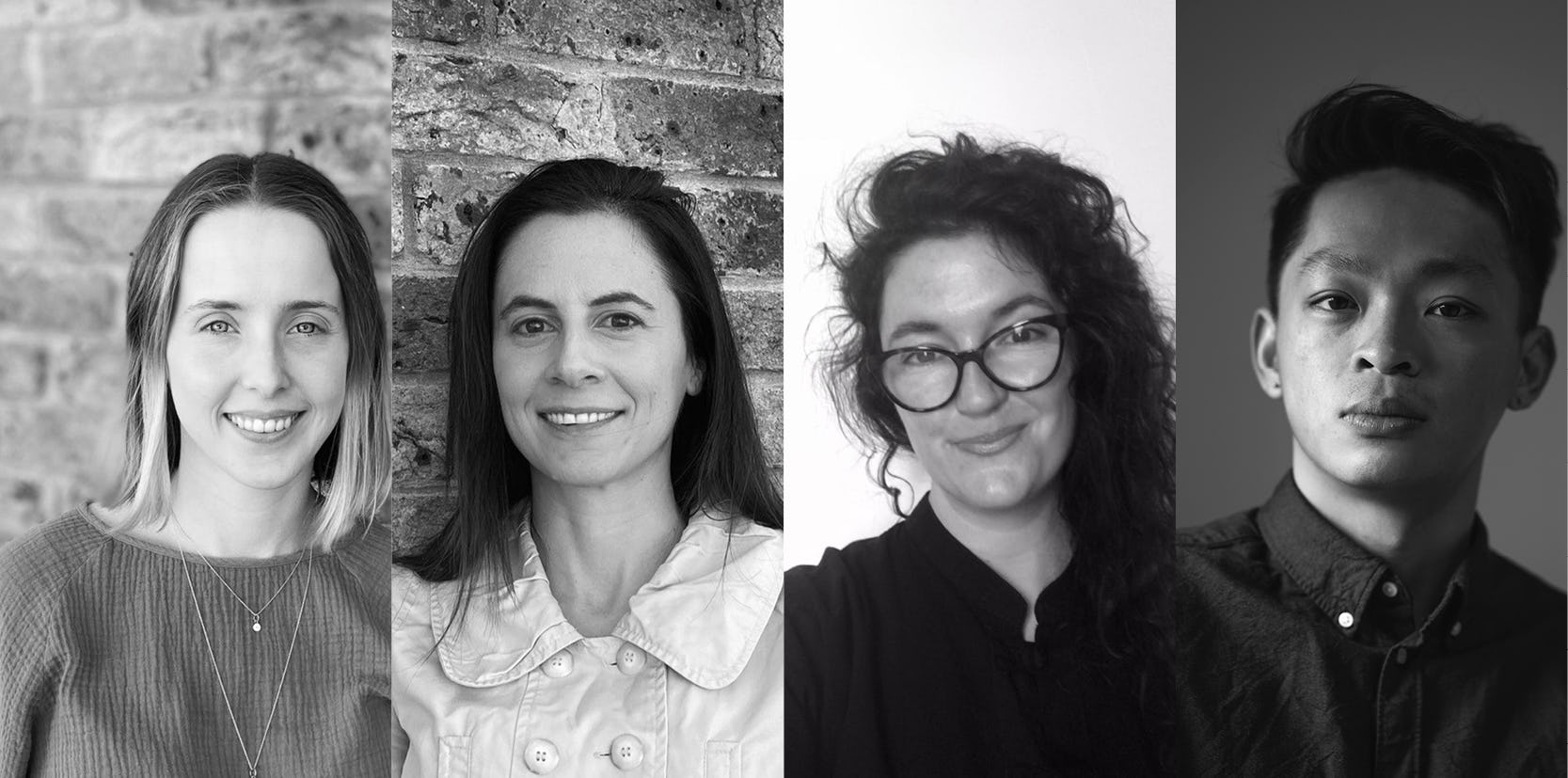 From left to right: Tessa Colclough, Zinate Wehbe, Luciana Acquisto and Ken Kuo.
OCULUS welcomes a wealth of international practice experience
26 Mar 2021
OCULUS welcomes two new Associates to our Sydney studio, Tessa Colclough and Zinate Wehbe, while our Melbourne studio welcomes two new designers: Luciana Acquisto to the position of Landscape Architect and Ken Kuo to the position of Graduate Landscape Architect.
Tessa Colclough
Tessa is an AILA-registered landscape architect with more than thirteen years of experience across Australia and the United Kingdom. Tessa joins OCULUS after a six-year stint at ARUP in Sydney where she was a Senior Landscape Architect and Business Development Consultant.
Zinate Wehbe
Zinate is a Chartered Landscape Architect with ten years of experience as a lead consultant on projects in the United Kingdom, Australia, Netherlands, Belgium, China and Greece. Zinate joins OCULUS after working in Europe for more than eight years, mostly in London, and more recently at OKRA in the Netherlands.
Luciana Acquisto
Luciana is a landscape architect with more than five years of experience working in the Netherlands, Vietnam, Singapore, South Africa, Brazil and Australia. Luciana joins OCULUS from ASPECT Studios in Melbourne.
Ken Kuo
Ken is a recent graduate from RMIT University's Master of Landscape Architecture program. Originally from Taiwan, Ken joined OCULUS after a stint as a Research Assistant for Dr Yazid Ninsalam, a lecturer in landscape architecture at RMIT.
Both Ken and Luciana joined us during the depths of lockdown in 2020 and have only recently set foot in our studio.
We also say farewell and a big thank you to Emily Mabin and Tom Adolph who have recently departed to pursue new opportunities. We wish them all the best in their future endeavours.