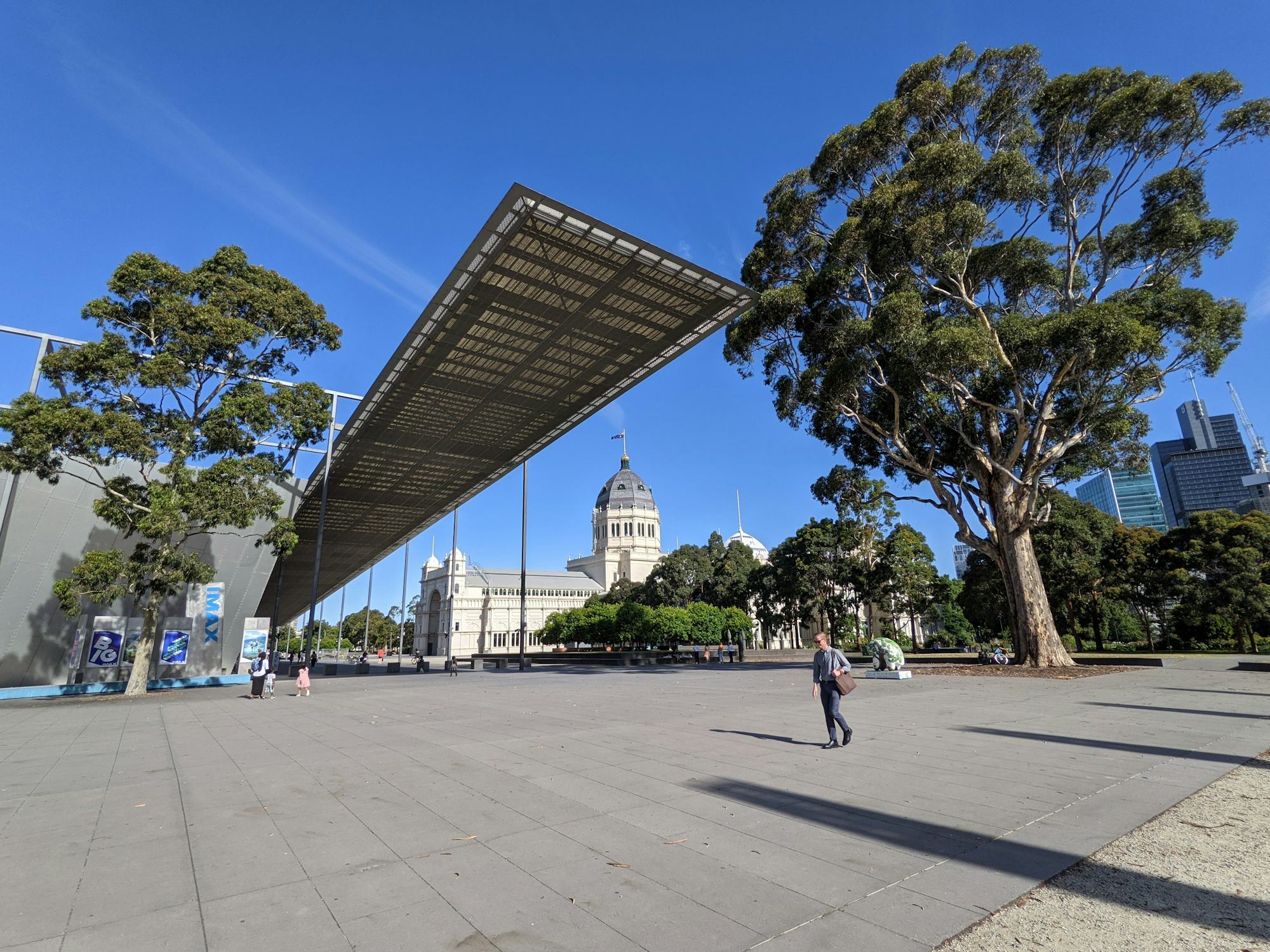 Exhibition Reserve, Melbourne.
OCULUS to lead master plan for Exhibition Reserve
25 Feb 2021
An OCULUS-led consortium has been selected by Museums Victoria to develop a plan for the invigoration and protection of one of Australia's key public precincts, Exhibition Reserve – the grounds surrounding the Melbourne Museum and World Heritage-listed Royal Exhibition Building in Carlton, Victoria.
The Reserve combines significant heritage buildings and gardens, civic and event spaces, architectural icons and vibrant cultural, scientific and educational activity.
The master plan will seek to enrich opportunities for public engagement with a mix of integrated landscape treatments, interpretation installations and spaces for temporary structures to support commercial and civic events.
The public space must be able to balance day-to-day recreation by locals; heritage and museum engagement by visitors; and active programming by Museums Victoria and event hirers. It also needs to serve as a public thoroughfare for pedestrians and cyclists moving between Carlton and Fitzroy, as well as vehicles servicing events on site at the Royal Exhibition Building and Plaza. A particular focus (in accordance with current World Heritage practice) will be to invite First Peoples' participation in the process and development of the document.
"Exhibition Reserve presents an unprecedented opportunity to create a dialogue about Australian identity," said Claire Martin, Associate Director of OCULUS.
"The development of the masterplan will be as much about reframing and connection as it will be about structures and objects."
The OCULUS consortium includes Arup, Buro North, Conservation Studio, Finding Infinity, Greenshoot Consulting, Plancost, Right Angle Studio and Warren and Mahoney Architects.
A draft master plan is due to be released publicly later this year.