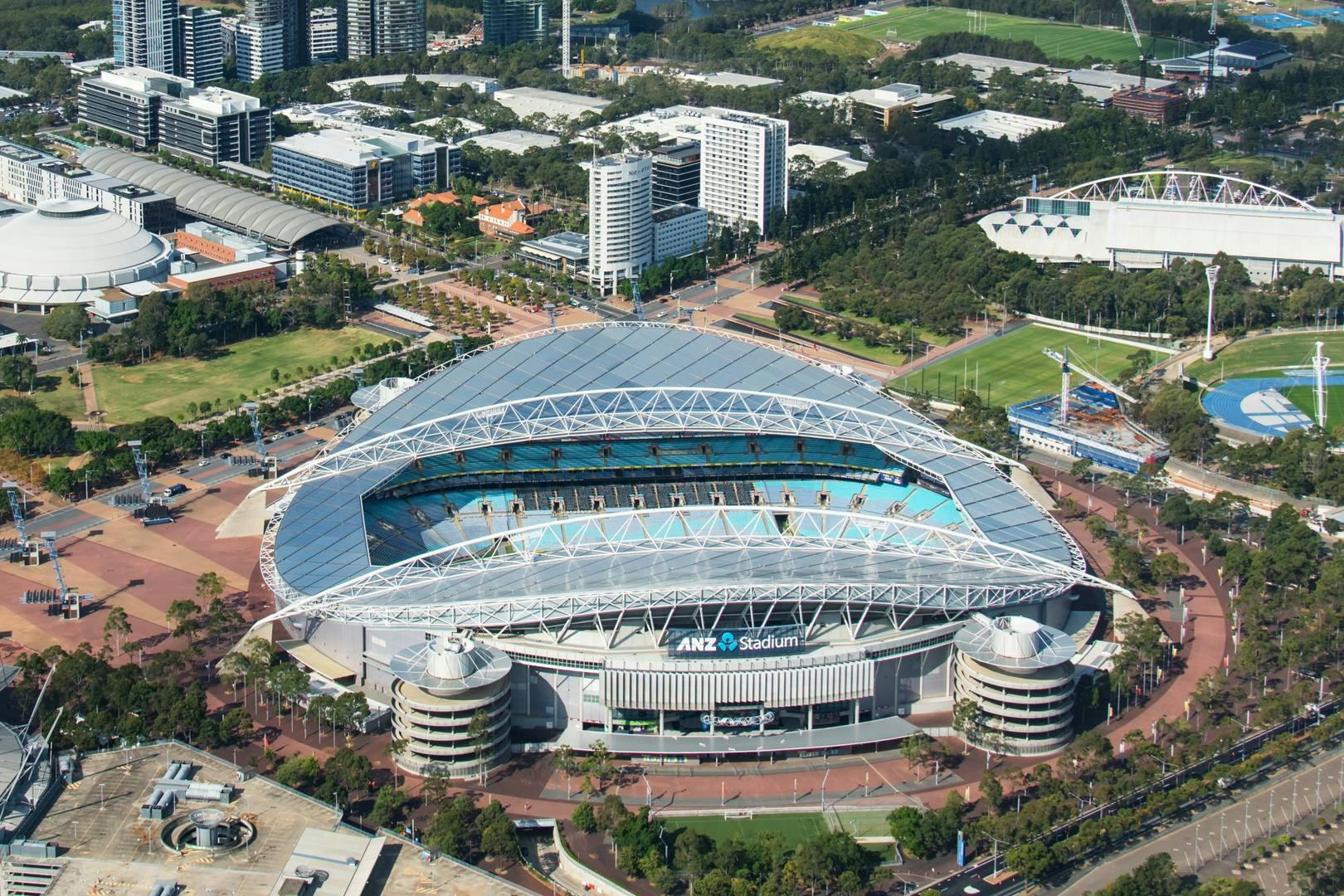 Sydney Olympic Park stadia precinct. Source: SOPA
OCULUS shortlisted for Sydney Olympic Park stadia precinct competition
01 Nov 2019
An OCULUS-led team has been shortlisted to compete in an international design competition for the Sydney Olympic Park stadia precinct.
The team includes Alluvium, Atelier Ten, Broached Commissions, Bruce Pascoe, March Studio, Reko Rennie and Smart Planning + Design.
The competition is a key component of the first major upgrade to the stadia precinct since the 2000 Olympic Games. A $100,000 prize is on offer to the successful organisation, in addition to winning the contract to undertake the detailed design of the precinct.
The competition is being run by CityLab with the jury comprising Ben Hewett – Acting Government Architect NSW, Mark Tyrell – Adjunct Professor at UTS & Director of TYRELLSTUDIO, Oi Choong – Consultant Landscape Architect, Simon Knott – Director BKK Architecture and SueAnne Ware – Head of Architecture and Built Environment at University of Newcastle.
Design submissions are due mid December with a winner announced in early 2020.