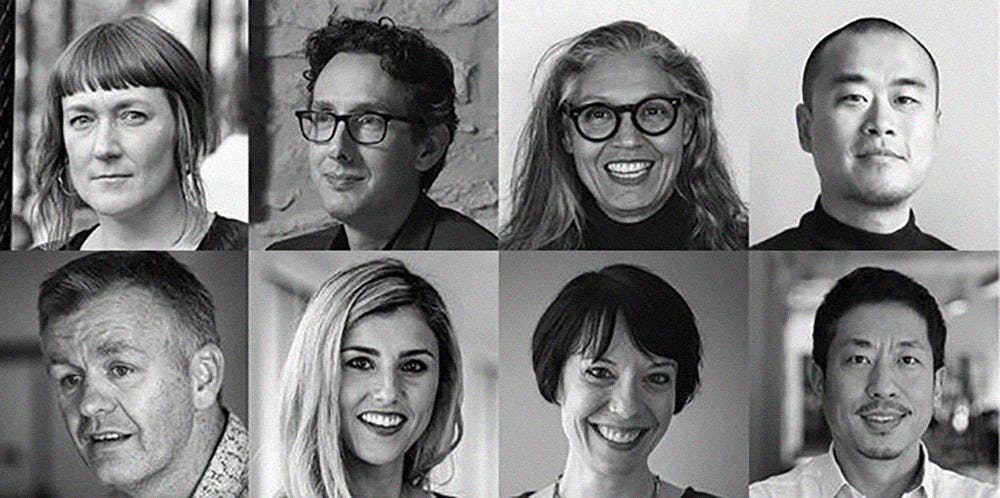 World Landscape Architecture Awards 2020 Jury.
OCULUS joins 2020 WLA Awards jury
15 May 2020
OCULUS' Claire Martin was glad to join with other WLA Awards jurors Daniel Woodroffe, Deborah Nagan, Jack Qian, Luc Wallays, Maria Debije Counts, Michelle Delk and Tao Zhang to judge more than 230 landscape architectural projects from across the world, including the USA, China, Australia, Singapore, Belgium, India, Thailand, Malaysia, Netherlands and more.
The 2020 WLA Awards entries demonstrated the challenges confronting our profession, environments and communities.  Adaptive and resilient landscapes were a recurrent theme - working with ecological processes and reinforcing a strong place, the projects ranged in scale, complexity and restraint. The WLA Awards is unique in showcasing the strength of a global established and emerging profession, and what unities us. The Student Design, Analysis & Planning Award entries demonstrated ambition, technique and a strong ethical foundation, essential skills for a twenty first century landscape architectural practice.
World Landscape Architecture is a long running blog, founded in 2007 and curated by Damian Holmes, who is passionate about profiling the profession of landscape architecture, whether design, policy, or research; and celebrating the many ways we provide solutions and identify opportunities, for the challenges facing communities, cities, and countries across the world.
View the winners of the 2020 WLA Awards.