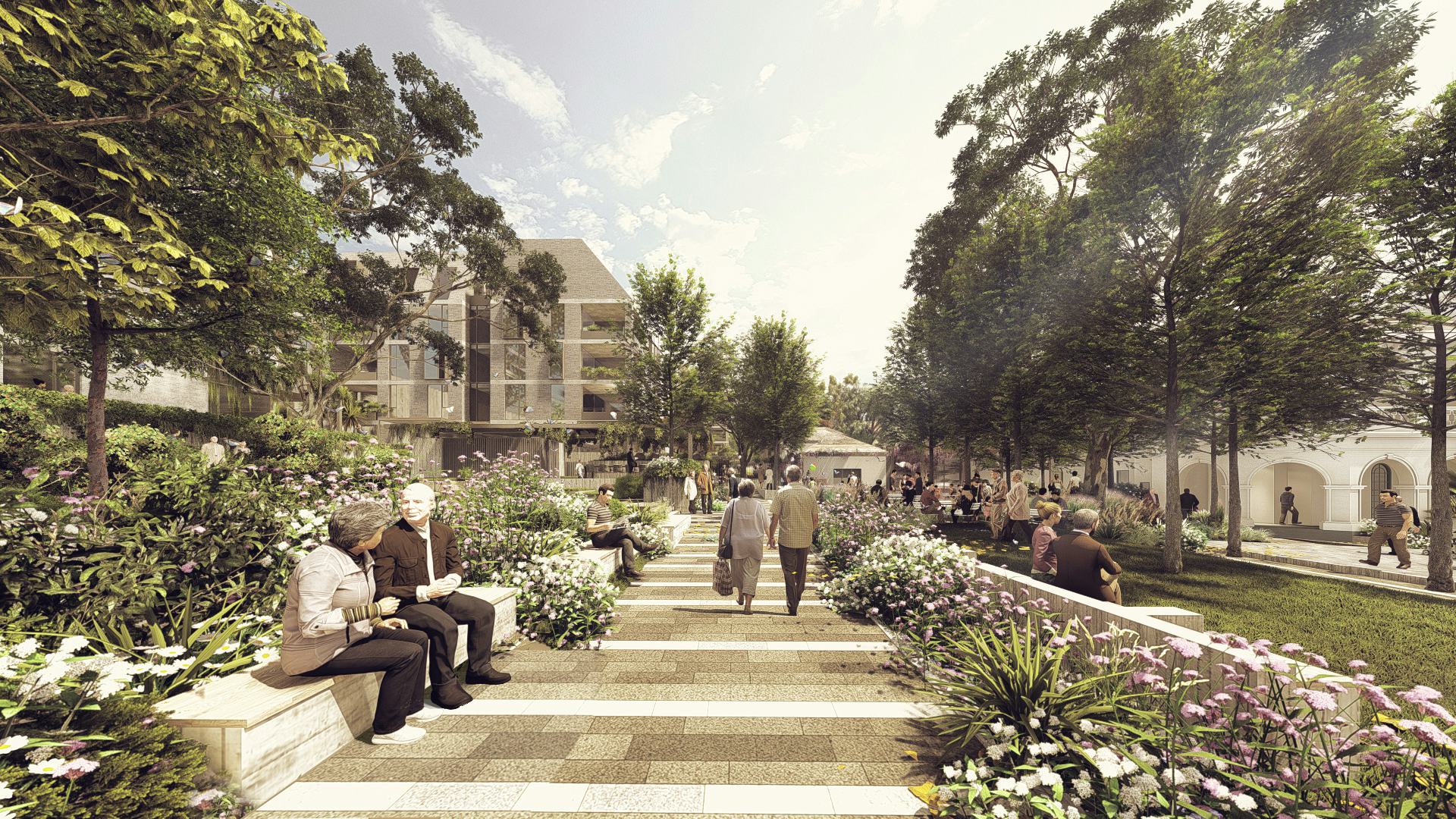 OCULUS and Woods Bagot-designed retirement living precinct in Kew receives Council support
20 Dec 2021
The City of Boroondara has thrown its support behind not-for-profit VMCH's proposal for a new retirement living village in Studley Park, Kew.
The 1.6-hectare retirement living precinct, sitting around 5km east of the Melbourne CBD at 6 and 14 Studley Park Road, will include 108 apartments and resort-style amenities.
OCULUS and Woods Bagot (in partnership) won the design competition to develop the concept for the site in 2020, before submitting town planning documentation in early 2021.
The site masterplan seeks to create a village in a garden – a garden that evokes the botanical eclecticism of Melbourne's finest public gardens, where one can wander for hours admiring specimen trees and plants that hail from all parts of the world. The close collaboration between OCULUS and Woods Bagot during the competition and concept phases of the project has produced a design where landscape and architecture are intimately entwined, with both embodying a deep appreciation for the site's heritage, ecology and topography.
The City of Boroondara declared the VMCH's proposal demonstrated an "exemplary design standard", with this support following extensive community and council consultation.