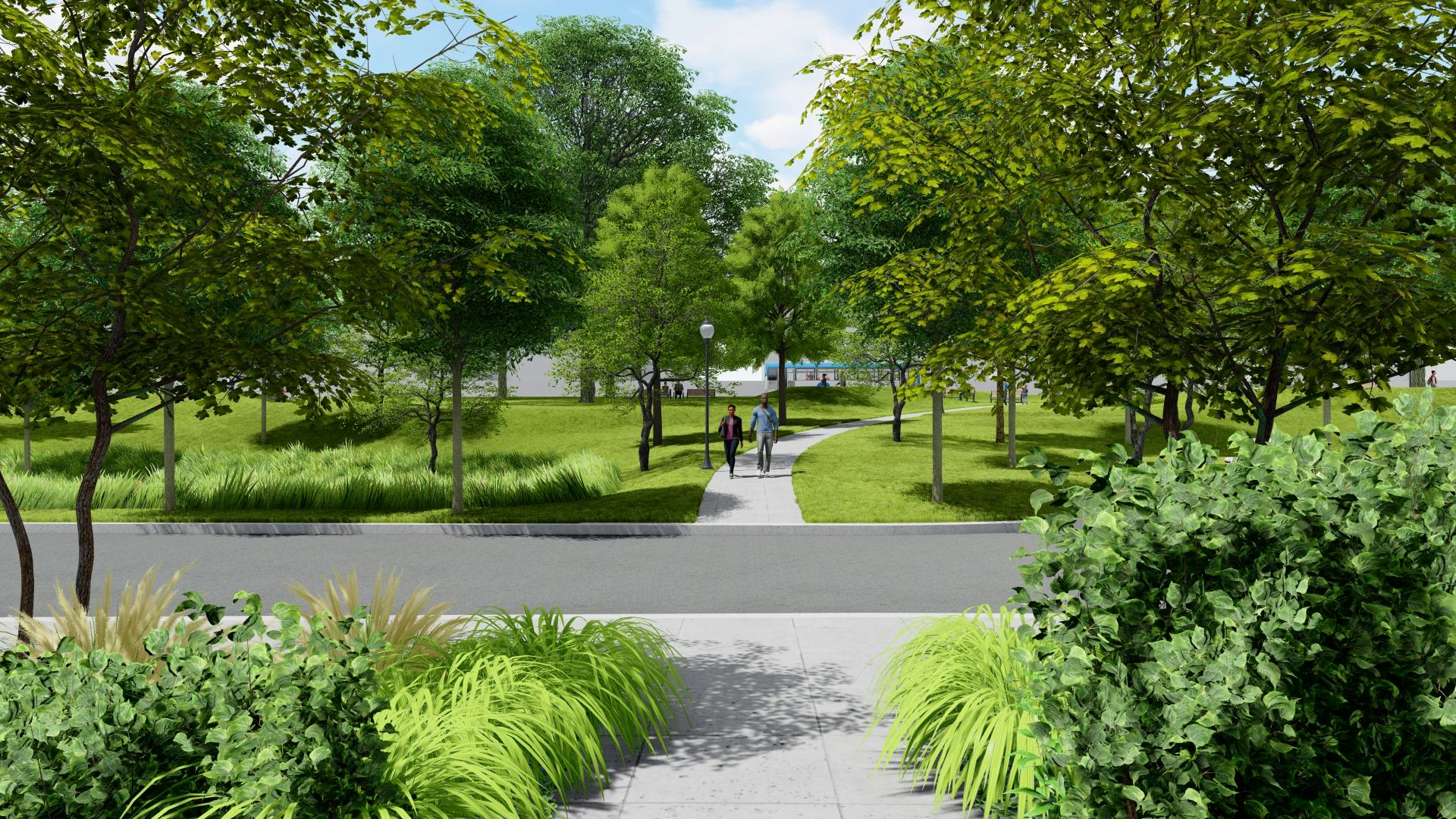 Image: Conceptual renders.
New project: Universal Health Services – St. Elizabeth's Hospital
02 Sep 2021
OCULUS is proud to be joining architects HOK and Universal Health Services to deliver the new St. Elizabeth's Hospital in Southeast DC.
In addition to providing vital health services, the new hospital will also include a public park that prioritizes the numerous existing trees on site and will be woven into the existing and proposed green space that is part of the St. Elizabeth's East Campus.