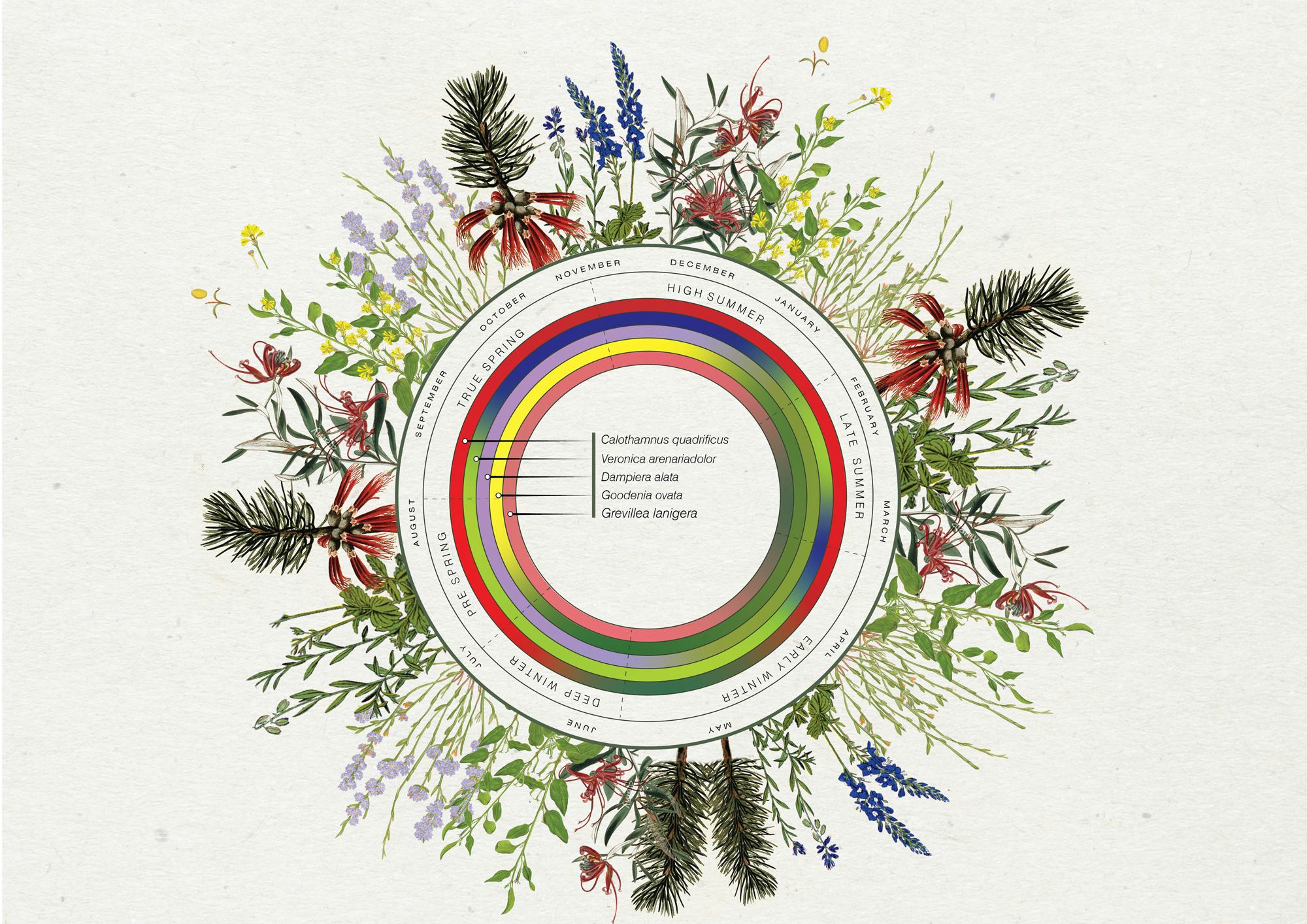 Complex Woody Meadow seasonality chart by Molly-Rose Coulter.
MTalks: The role of public art in the future cemetery
16 Mar 2021
Claire Martin will join Amy Spiers, Hamish Coates, Samuel Holleran and Katrina Simon (moderator) for a panel discussion on the future cemetery this Tuesday 16 Mar 2021, 6.15pm—7.45pm at the MPavilion Parkade in Melbourne, VIC.
Event overview:
Contemporary cemeteries are moving towards becoming places of community, through their increasing permeability, adaptability and open space contributions. This discussion will explore how art can facilitate this transition, reflect on the rich and changing multicultural populations of Melbourne and support people experiencing grief, or otherwise visiting.
Moderated by Katrina Simon, RMIT University's Associate Dean of Landscape Architecture, the discussion will feature an interdisciplinary panel of practitioners and/or academics from the public art, psychology, sociology and/or design fields. Audience involvement will be encouraged, to help us interrogate current practices, speculate on potential roles and muse on opportunities for art within future memorial spaces.
While the arts sector has been heavily impacted during this pandemic, many people are thinking about death more than they ever have before. The conversation will explore complex questions regarding the ways public art can play an important role in providing opportunities for collaboration, connection and new voices through engagement in the cemetery landscape. Can public art provide support to people experiencing grief? What is the value of participation with public art and how might this translate to the cemetery environment? How can symbolism and woven narratives reflect personal stories and instil our sense of place in the city? How might we normalise discussion about death and dying?
OCULUS is currently engaged on three cemetery projects: GMCT Gateway, GMCT Depot and the GMCT Altona Entry Re-Design. We look forward to sharing more information on these exciting projects in the near future.