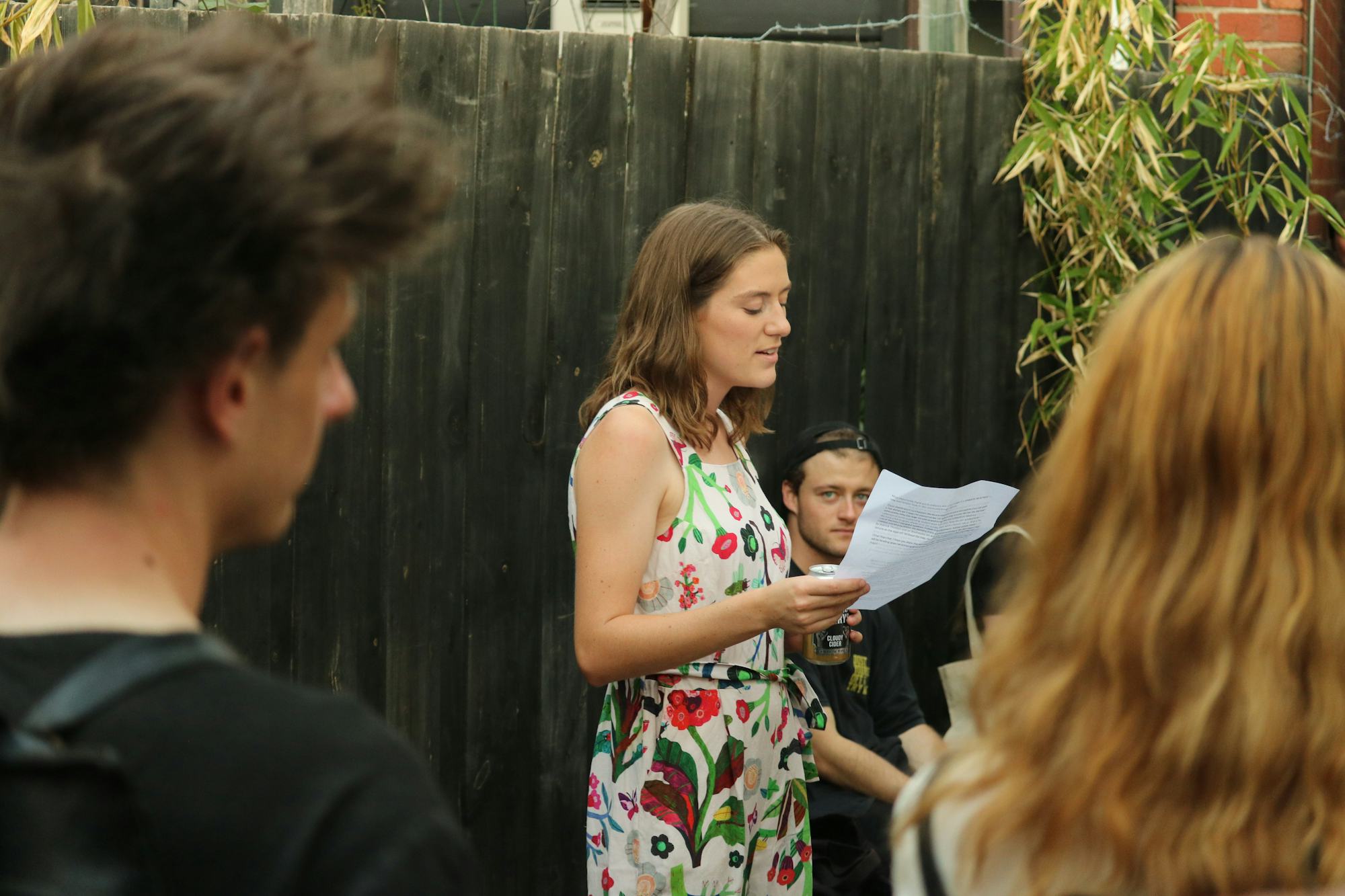 OCULUS Graduate Landscape Architect Molly Rose Coulter opening a SLAB-organised exhibition in 2019.
Molly Rose Coulter wins 2020 Patricia Guthrie Memorial Award
02 Jun 2020
OCULUS Graduate Landscape Architect Molly Rose Coulter has been awarded the 2020 Patricia Guthrie Memorial Prize for her academic performance and contribution to the local landscape architecture community.
The Prize, provided through the generosity of the Guthrie family, is awarded in commemoration of Mrs Patricia Guthrie who was RMIT's first female head of the TAFE School of Communication and Social Science and a valued and much respected member of staff. Awarded annually, the Prize recognises female undergraduate degree students who achieve academic excellence and display social and community contributions, both within and outside RMIT.
Molly joined OCULUS's Melbourne studio in January 2020 after completing her Bachelor of Landscape Architecture (with distinction) at RMIT University in 2019. Throughout her studies Molly contributed greatly to the culture of the program and the wider community of landscape architects by facilitating regular talks, exhibitions and other events, organised in collaboration with her peers at SLAB (the Student Landscape Architecture Body), where she served as president in 2019. Molly's contribution to the discourse has continued after graduation with her involvement in AILA Fresh where she currently co-chairs the AILA Fresh Mentor Program.
OCULUS congratulates Molly for her achievements and we look forward to supporting her growth as a landscape architect.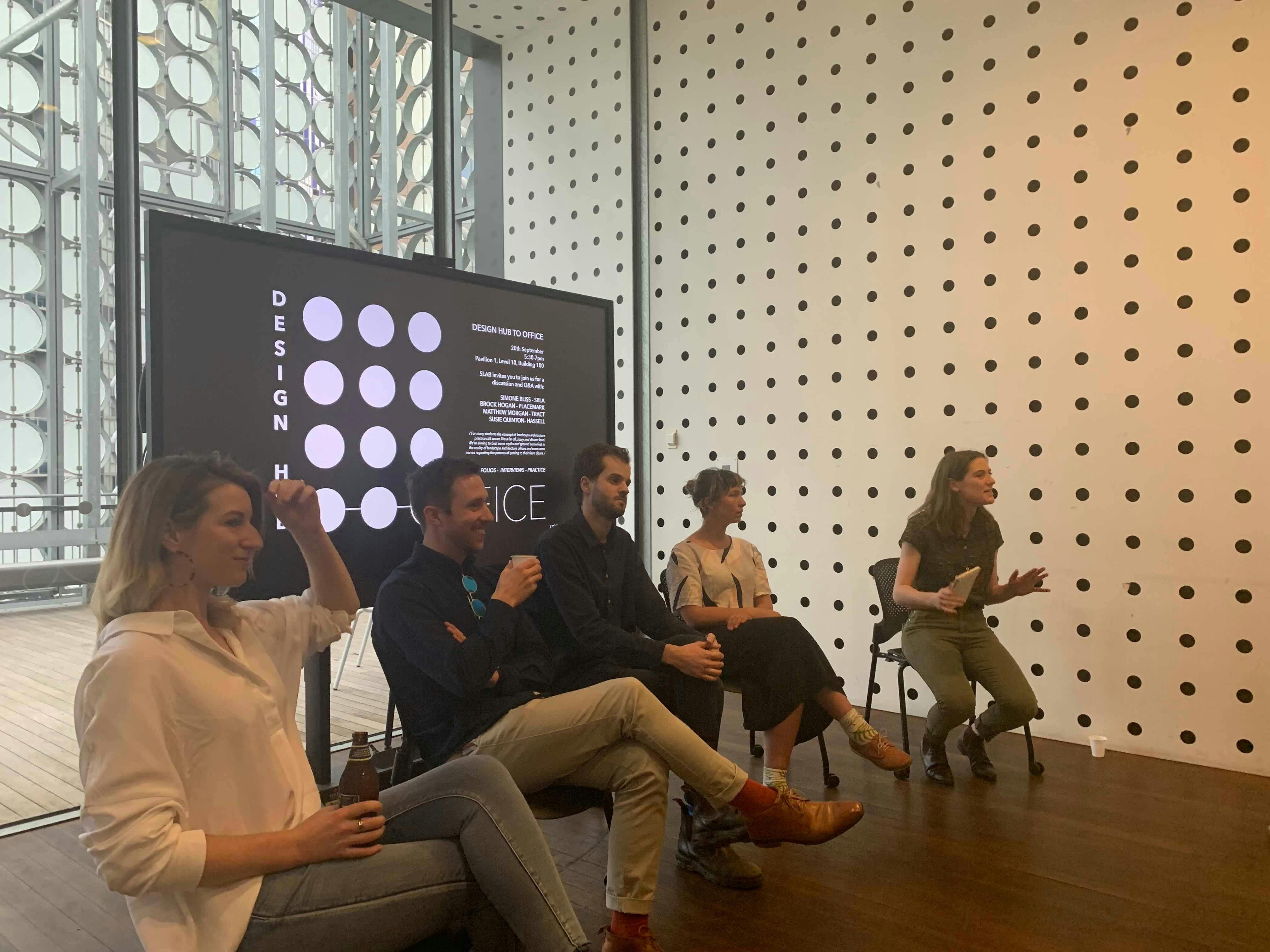 Image: Molly facilitating a panel discussion at the Design Hub to Office event, held at RMIT in 2019.