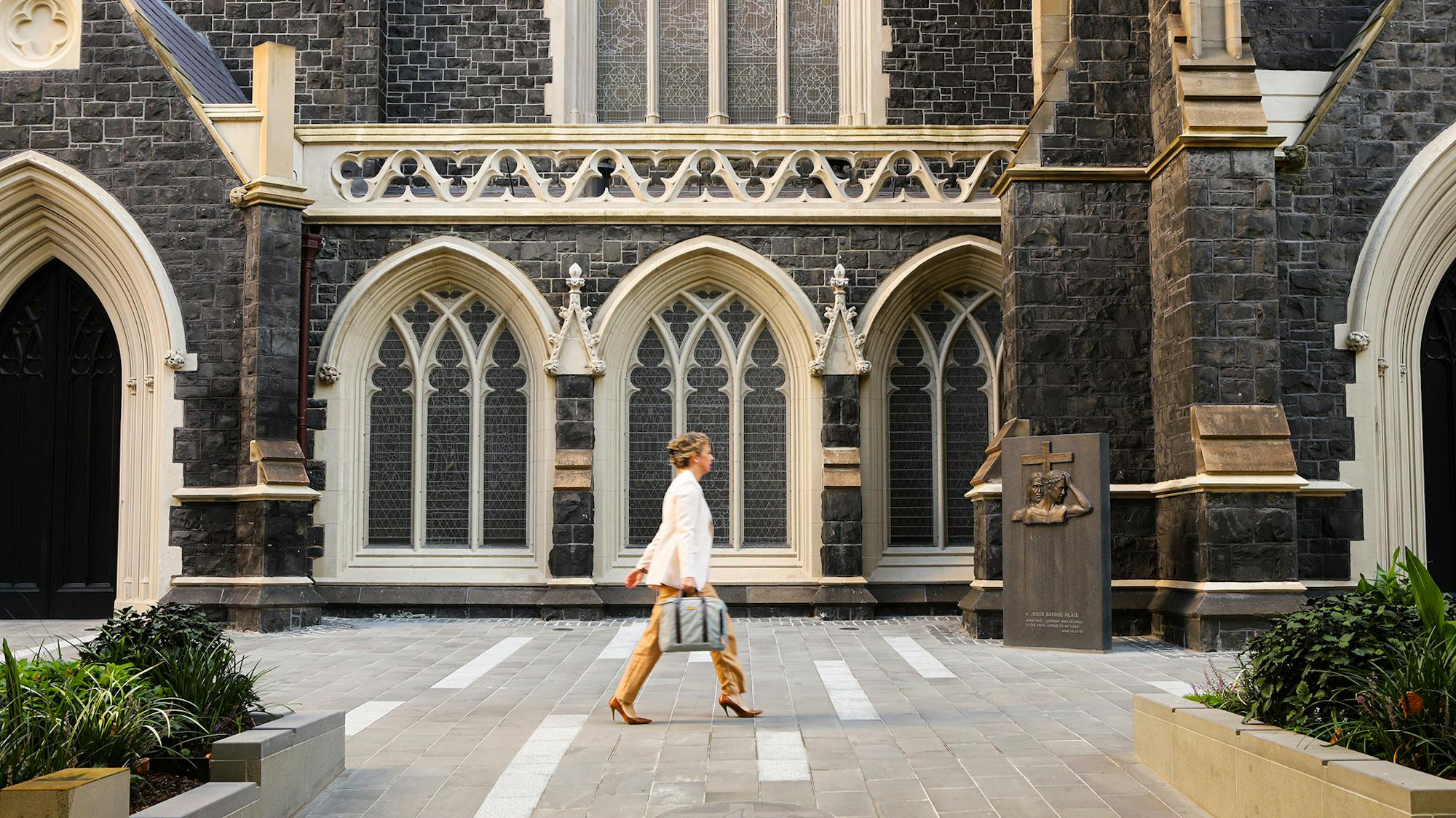 Melbourne Awards Finalist: Wesley Place
23 Oct 2023
Wesley Place has been revealed as a 'City Design' finalist in the 2023 Melbourne Awards!
Located on Wurundjeri Country, Wesley Place is one of the largest urban renewal projects in Melbourne. Designed by OCULUS, COX Architecture, and Lovell Chen, this new precinct connects the history of the Wesleyan Church with a next-generation frictionless workplace, combining curated retail, engaging public offerings, and a new green open space for Melbourne.
If you're looking for another reason to visit, the precinct is home to Caretaker's Cottage, one of the World's 50 Best Bars – it's also the Australian Bar of the Year, the Best Bar in Victoria, and 'probably' the state's smallest pub!
The Awards are the City of Melbourne's highest accolades, celebrating the inspirational Melburnians making extraordinary contributions to the community.
Lord Mayor Sally Capp says "This year's finalists are a testament to the dedication and drive of our community – those who are pioneering new ideas, innovations and technologies, bringing Melburnians closer together and positioning our city as a global leader."
Congratulations to all finalists, for a full list please visit the Melbourne Awards website. Winners will be announced on Saturday 11 November at Melbourne Town Hall.