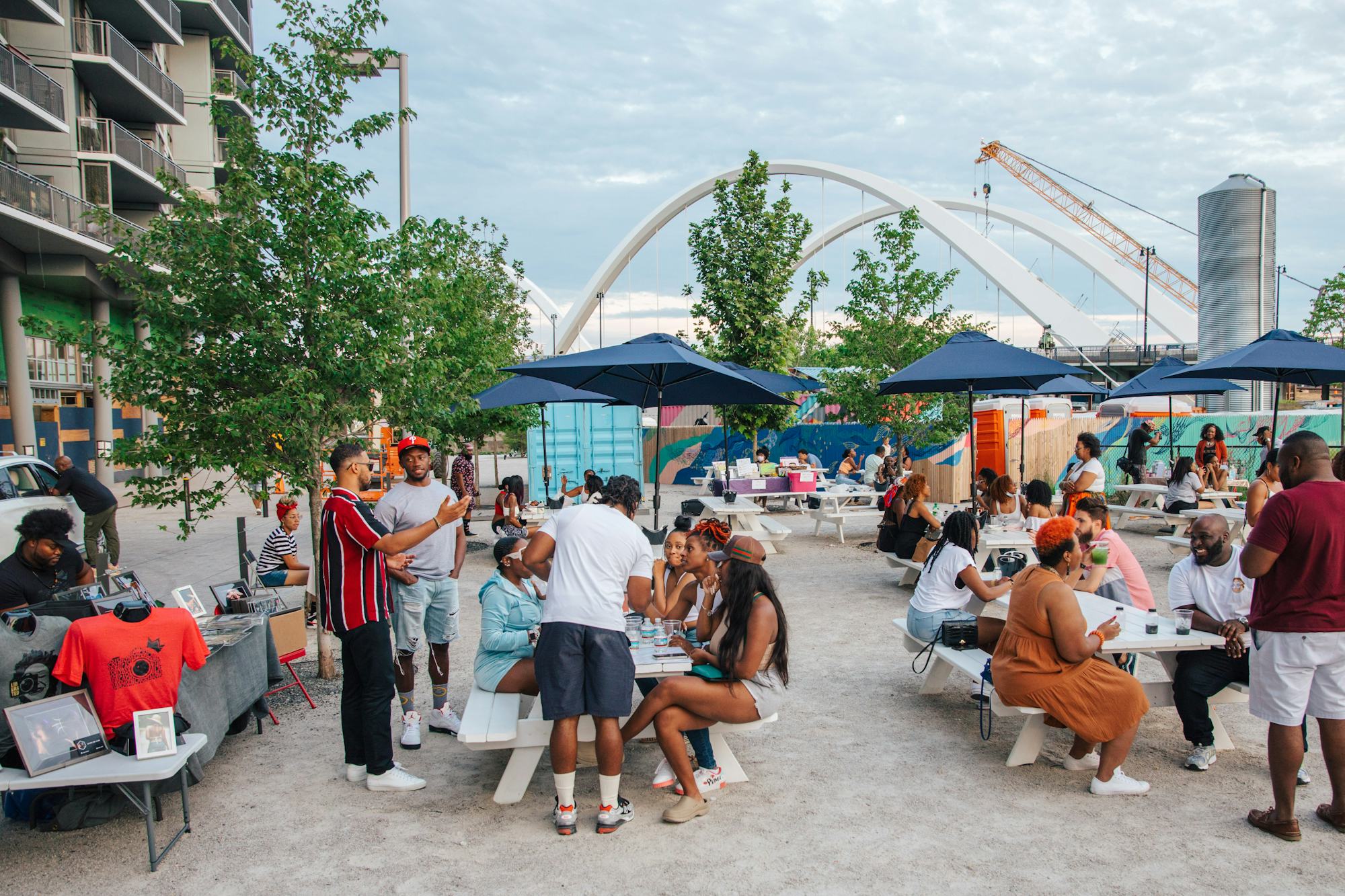 Maren wins at NAIOP Awards
04 Nov 2021
Maren has won in the NAIOP Best Multi-Family – Washington DC category, Award of Merit. The project was completed in collaboration with MRP Realty and SK+I Architecture.
Maren is the second of a 3-stage development that has transformed a former concrete plant on the Anacostia River into a riverfront destination. OCULUS has been working with MRP Realty and SK+I Architecture to expand upon Phase I, completed in 2016, and deliver new mixed-use development that celebrates and showcases the Anacostia River ecosystem. The rooftop amenity spaces feature full 360° views of the Anacostia, while the ground-level promenade provides leisure space and amphitheater seating that frames the expansive views, and biofiltration gardens that capture stormwater runoff and filter pollutants before they can enter the water.
The OCULUS designed future and final phases will complete the retail promenade and connect the Anacostia Riverwalk Trail with the new Frederick Douglas Memorial Bridge and on to Buzzard Point. In the interim, the landscape amenities feature a public dog park as well as the Sandlot Southeast – a community even space and shipping container bar.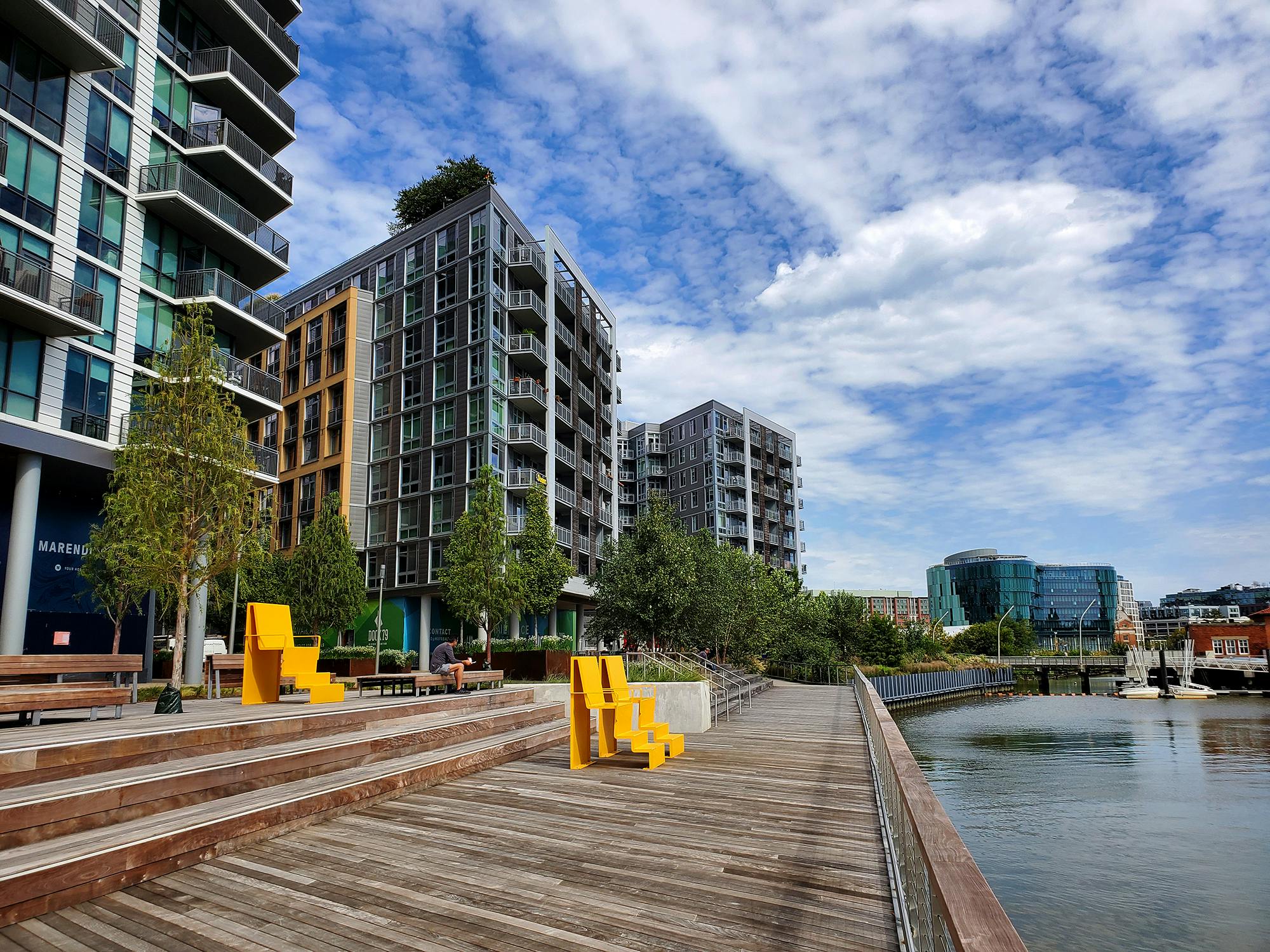 Photo by Liam Butt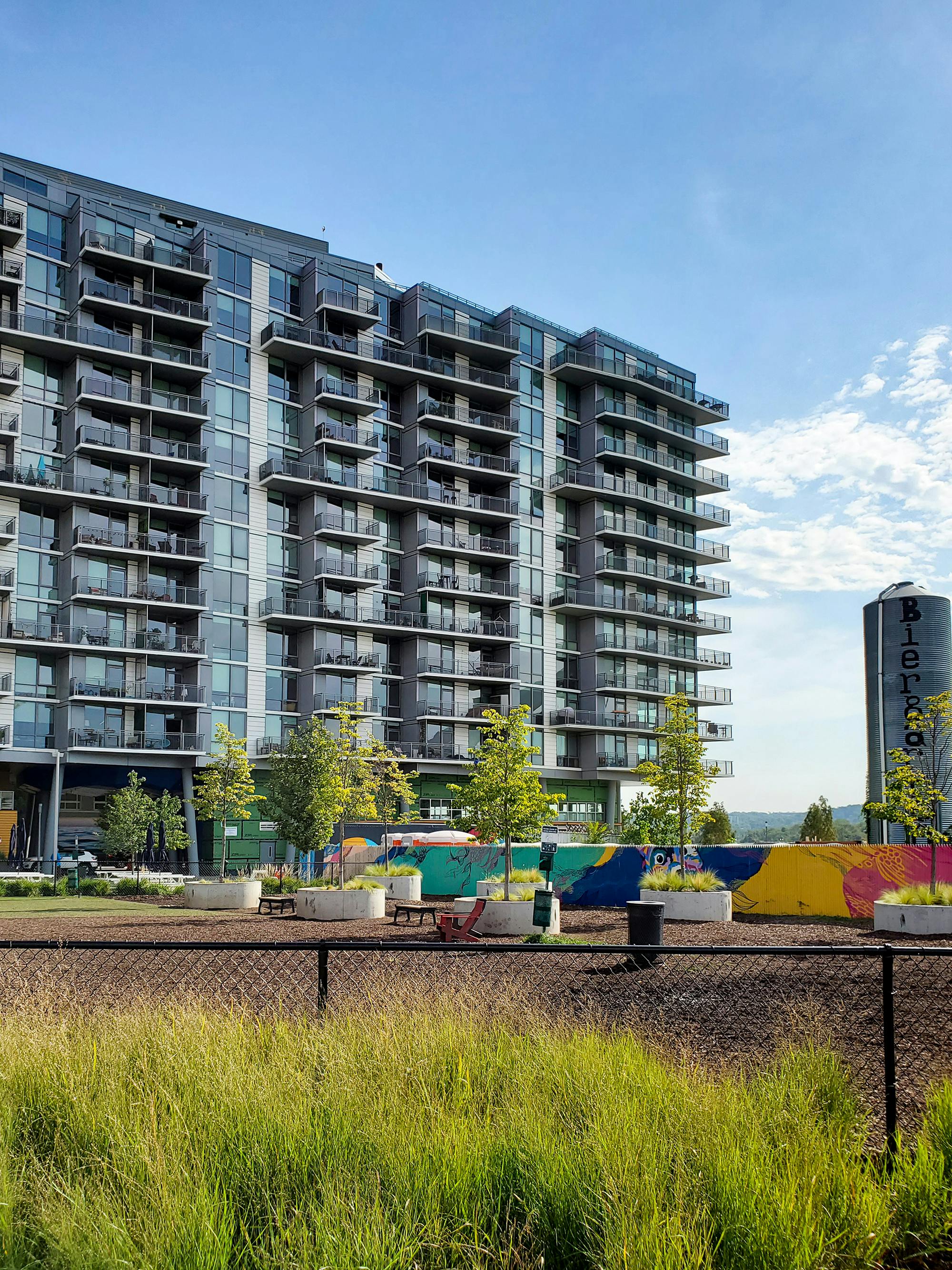 Photo by Liam Butt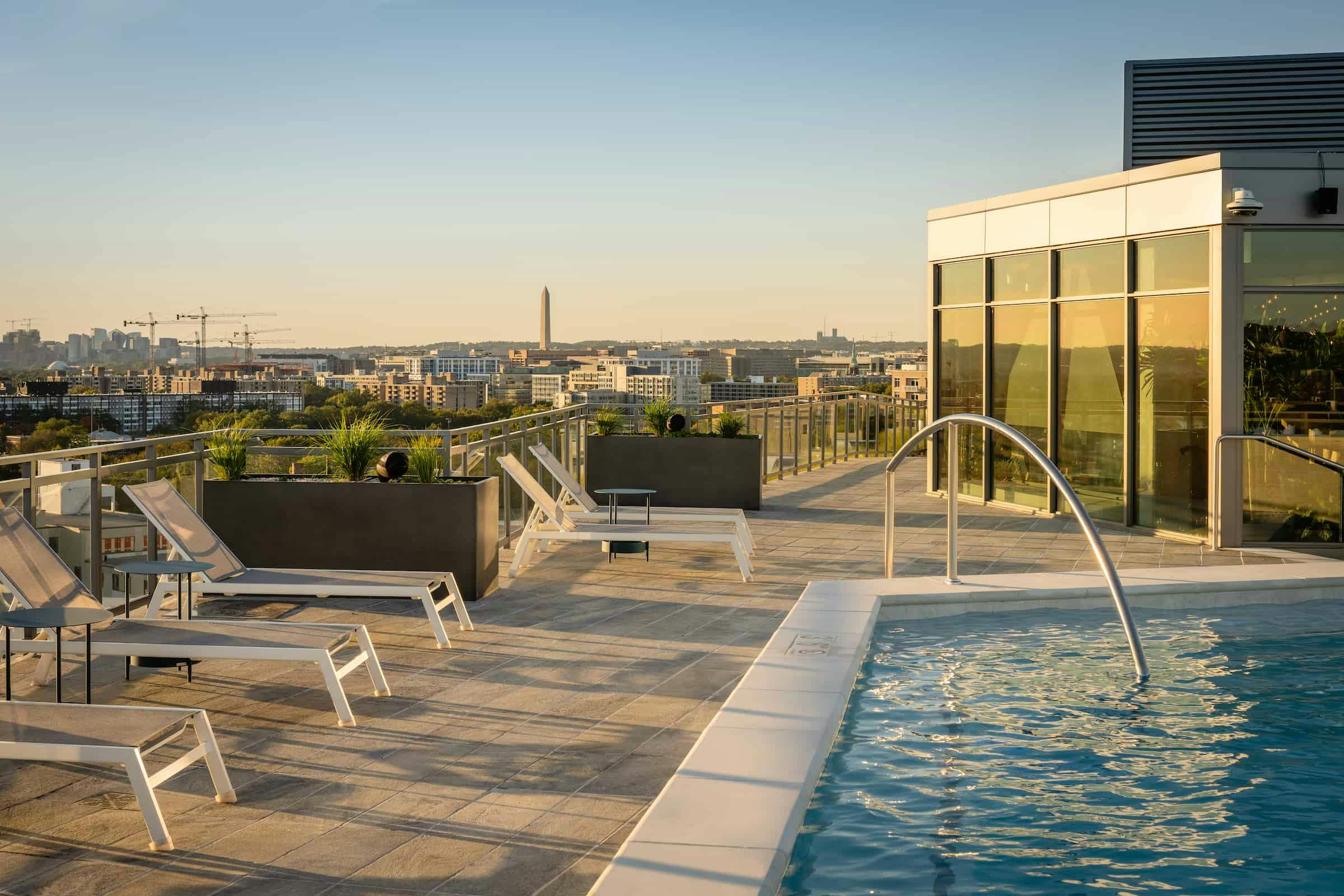 Photo by John Cole