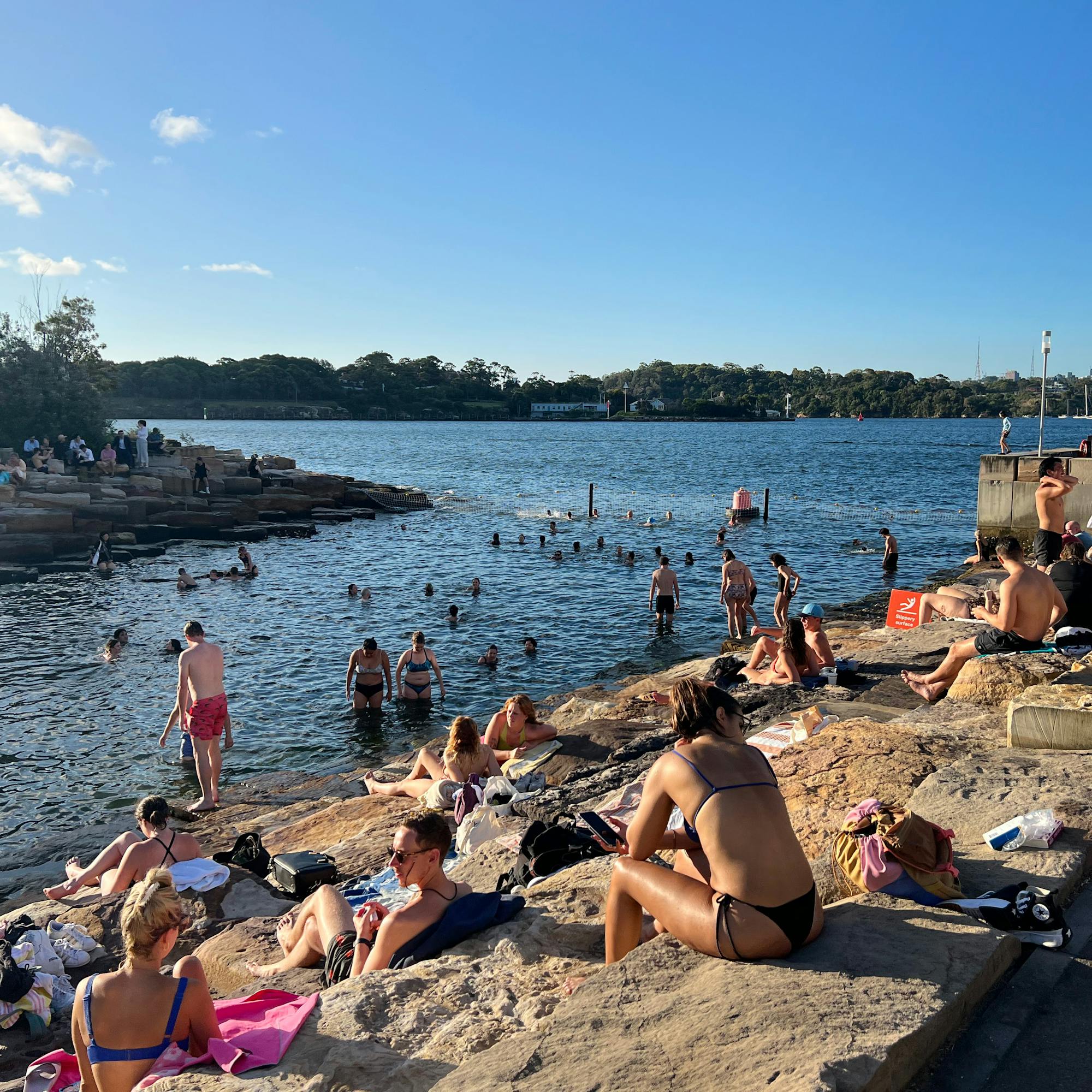 Making a Splash in Sydney Harbour
28 Feb 2023
Sydney's newest swimming spot, Marrinawi Cove, has made a splash ­– it is the first harbour swimming spot to open west of the Sydney Harbour Bridge in more than 50 years, and there have already been calls for more!
Marrinawi is a Sydney Aboriginal word for large canoe, which was also used to describe the vessels of the European First Fleet in Sydney Harbour. For thousands of years, the Gadigal used this area for swimming, bathing, canoeing and fishing.
Community groups advocated for access to the harbour after swimming and bathing were banned at Barangaroo in 2015. Swimming west of the bridge has not always been safe and is only possible because of ongoing clean-up and water quality monitoring.
The temporary enclosure at Marrinawi Cove opened in January 2023, located at the northern end of Barangaroo Reserve, OCULUS-designed additions for the NSW Government include safety netting to enclose the swimming area, signage, and a shower.
Thousands of people have already taken a dip in Marrinawi Cove. The NSW Government will review how the enclosure has been used this summer before considering further facilities, such as decking, ladders, a permanent shark net, and a living sea wall.
Visit the Barangaroo website to have your say.