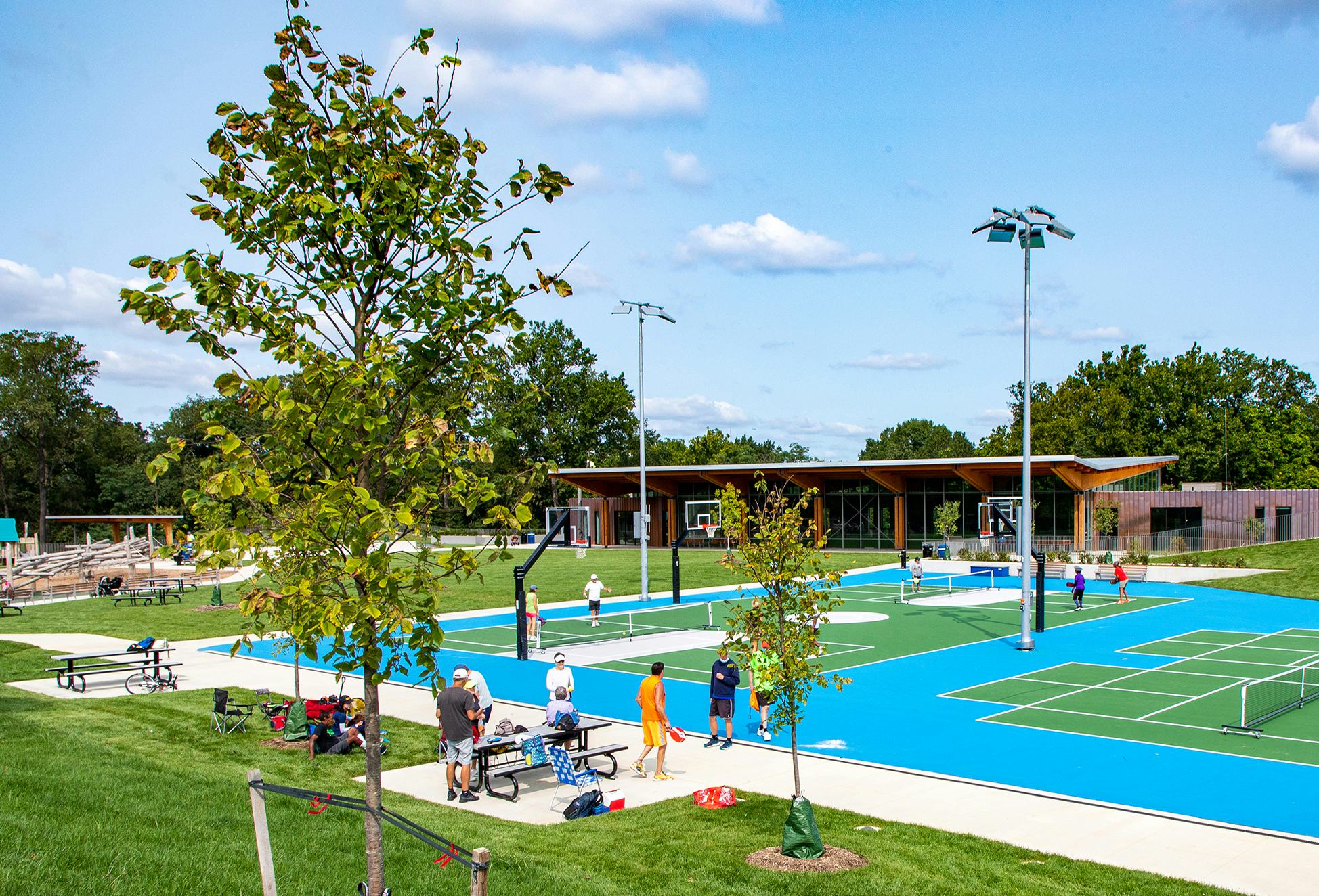 Lubber Run playground and athletic courts open to public
05 Oct 2020
The OCULUS-designed Lubber Run Park playground and athletic courts in Arlington, Virginia opened to the public in September, ahead of the delayed Lubber Run Community Center by VMDO Architects which is slated to open sometime after July 2021.
"After five years of planning and development, the new amenities at Lubber Run Park are open," Arlington County Dept. of Parks and Recreation spokeswoman Susan Kalish confirmed to local news website ARLnow.
"There are multi-purpose lighted courts for pickleball, volleyball and basketball along with a playground featuring a large net climber, sand box and group swings," said Kalish.
"And check out the hill slides, first ever in Arlington! The park also offers a large, open manicured lawn for you to picnic on, toss a frisbee or read a book, great spaces to connect with the neighbors. And the boardwalk brings the community center into the Lubber Run Park forest."
Planning for the park was informed by an extensive community engagement process, which included online feedback, on-site engagement and working with hard to reach groups.
The COVID-19 pandemic has scrubbed plans for a ribbon-cutting ceremony, with Virginians still strongly encouraged to maintain at least ten feet of distance for establishments where exercise activities, singing, or cheering is performed, and at least six feet of distance for all other settings.