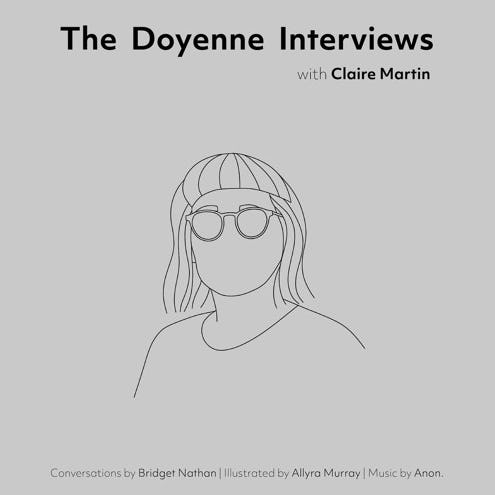 Landscape Considerations: Claire Martin joins The Doyenne Interviews
02 Sep 2020
The Doyenne Interviews is a podcast by Bridget Nathan that features exceptional women working in architecture and design. Launched in 2019 through Parlour, the interviews are a resource and a reflection on what it means to be part of the architecture and design industry.
The latest season of the podcast features OCULUS's Claire Martin on landscape architecture, her pathway into the profession and current environmental concerns and opportunities. Past interviewees include Mel Bright, Clare Cousins and Nayan Puri among many others.
According to Bridget, the project has chosen to interview women only at this point.
"I feel that our voices are often a little quieter than others and I would like to contribute to celebrating the talent that's around us. Topics discussed aren't just 'women's issues', but include family life, mental health and advocacy within our profession: issues that affect us all," writes Bridget.
​"Despite their immense success, these women were generous enough to share their vulnerabilities and provide insights into what motivates them in both their careers and personal lives."