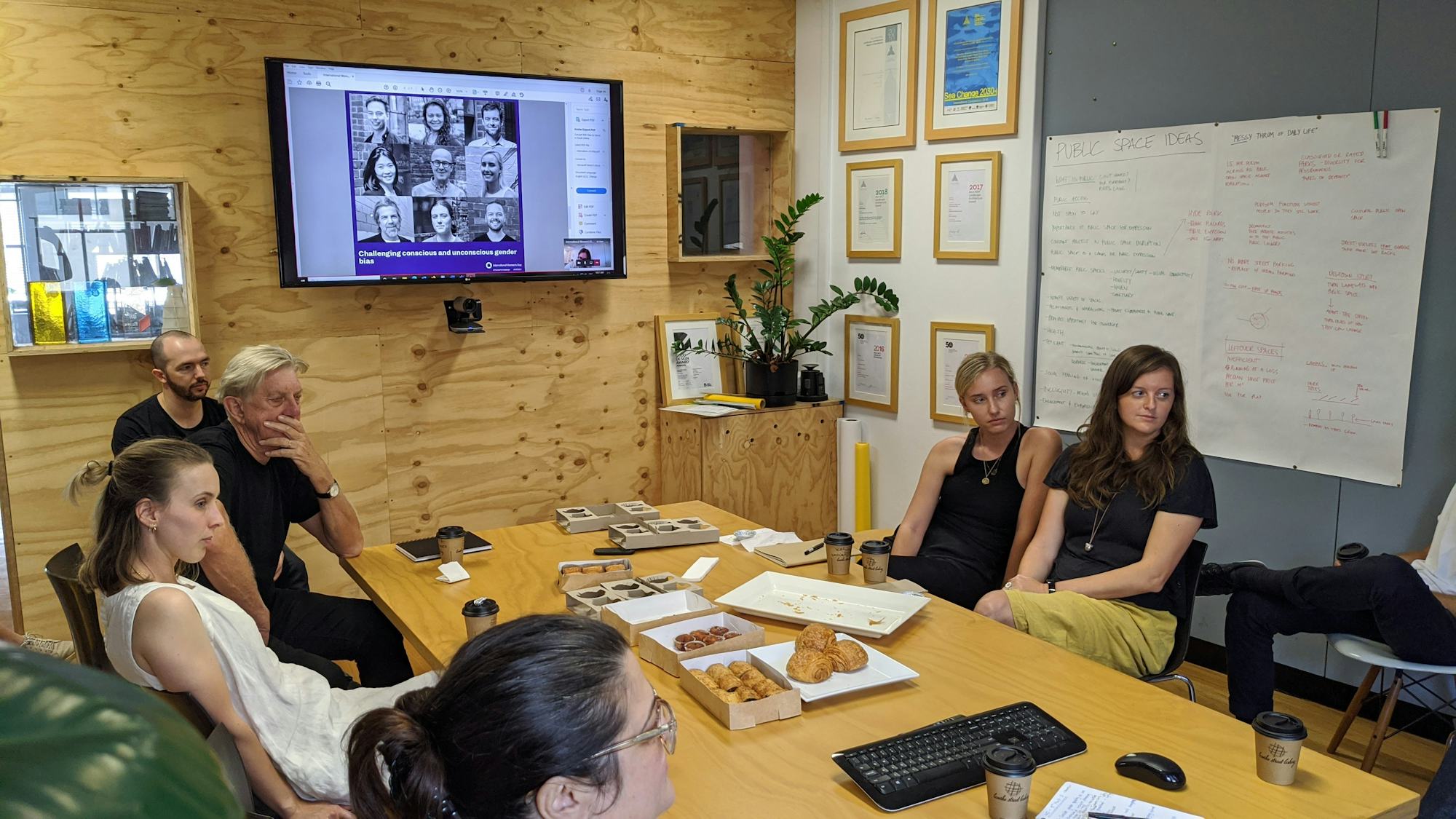 IWD morning tea at OCULUS Sydney.
International Women's Day 2021
30 Mar 2021
To celebrate International Women's Day 2021, OCULUS developed five aspirational statements about how we will #ChoosetoChallenge and open up more dialogue about gender equity and diversity, not only in the workplace, but also in the work we do. They are:
Considering gender equality as one dimension of inclusive planning
Fostering cross-generational and gender mentoring
Enhancing flexible work arrangements
Reviewing policies and staying informed
Challenging conscious and unconscious gender bias
To kick-start the dialogue, OCULUS Sydney held a morning tea where we discussed the aspirations and what choose to challenge means to all of us. Lively discussions arose from how we design for equity of all types, to communication and unconscious bias. It was a fantastic opportunity to discuss this important topic that often gets overlooked and misunderstood. It allowed members of the studio to understand how each of us differ in how we use public spaces in particular what factors women consider when visiting public spaces and choosing a route to walk. The sharing of resources to further our knowledge and test ourselves on unconscious bias were also key take-outs from the session. Looking to encourage better connections across the studios will allow us to increase our awareness as a whole and tap into the diverse experiences and knowledge of all OCULUS team members.
This is just the start of an ongoing conversation to ensure that we continue to grow the OCULUS culture of inclusivity, awareness and action.
— Alia Khan, Senior Landscape Architect.