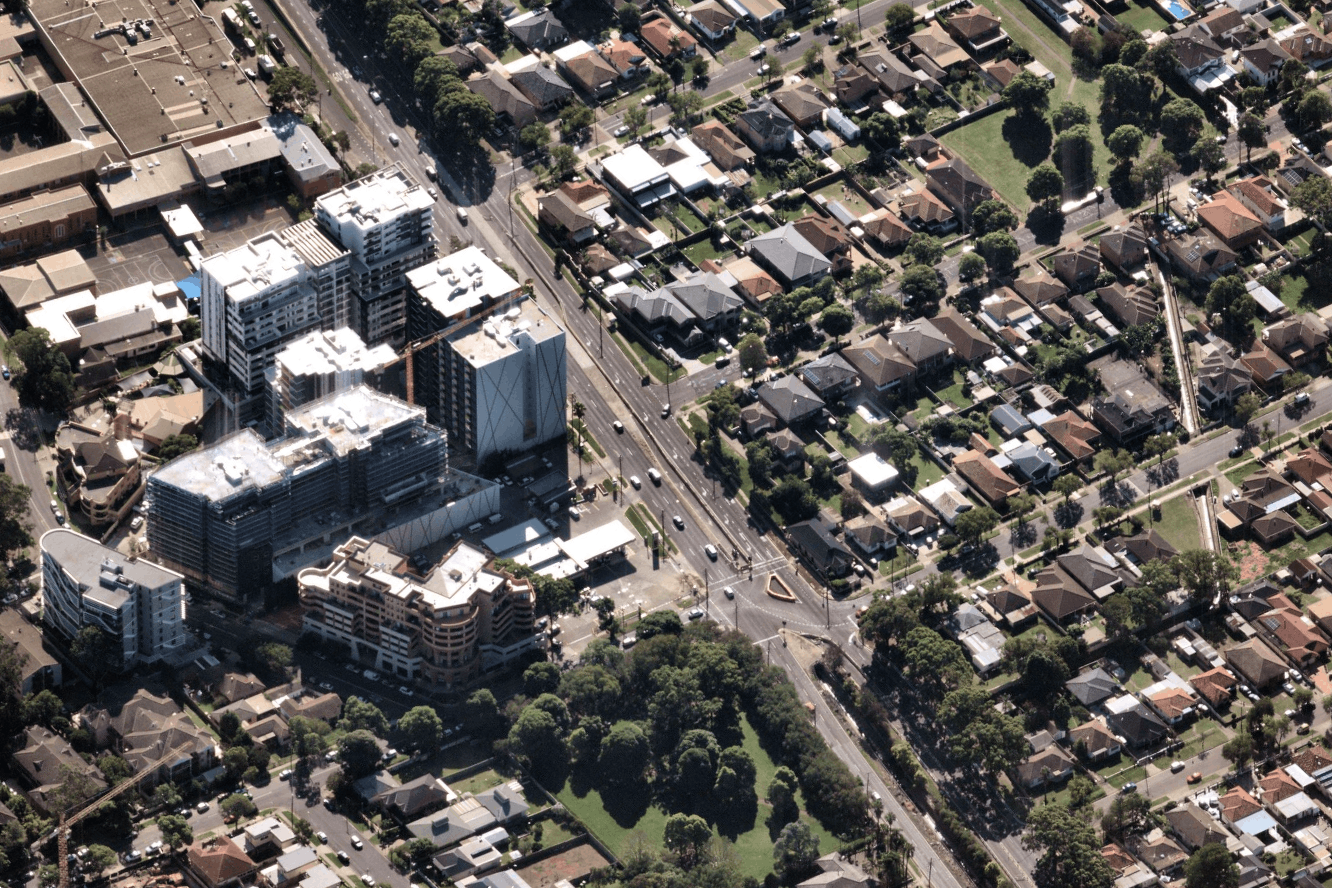 Image: Bankstown, NSW. Source: Nearmap
Increasing tree canopy cover in Sydney's south-west
28 Aug 2020
With the current focus on enhancing urban tree canopy cover across Greater Sydney as part of the 'Greening our City' Premier's Priority initiative, OCULUS is collaborating with the City of Canterbury-Bankstown to achieve a higher standard of urban greening and infrastructure across the Local Government Area. Our team, which includes arborist TreeiQ and tree inventory specialists Homewood Consulting, is currently working together to prepare a comprehensive Urban Tree Canopy Master Plan for the Bankstown and Campsie Town Centres with the key sustainability target of increasing the existing tree canopy cover to 15% or more in urban centres and 25% in medium to high density residential areas (as prescribed in the Connective City 2036 and the draft Greener Places design guide). The project also includes recommending Development Control Plan (DCP) landscape controls to increase deep soil, tree canopy, landscape area, as well as further guidance on integrating WSUD.
The study will consider and contribute additional sustainability targets including:
Reducing CO2 emissions from 2.5 million tonnes to 1.7 million tonnes
Reducing average water consumption per dwelling from 272 kilolitres per year to 205 kilolitres per year
These studies will ultimately inform Council's Bankstown City Centre & Campsie Town Centre master plans and future amendments to the Local Environment Plan and Development Control Plan landscaping controls.
The project is currently in early phases of data collection and analysis. The master plan is scheduled to be completed by November 2020.