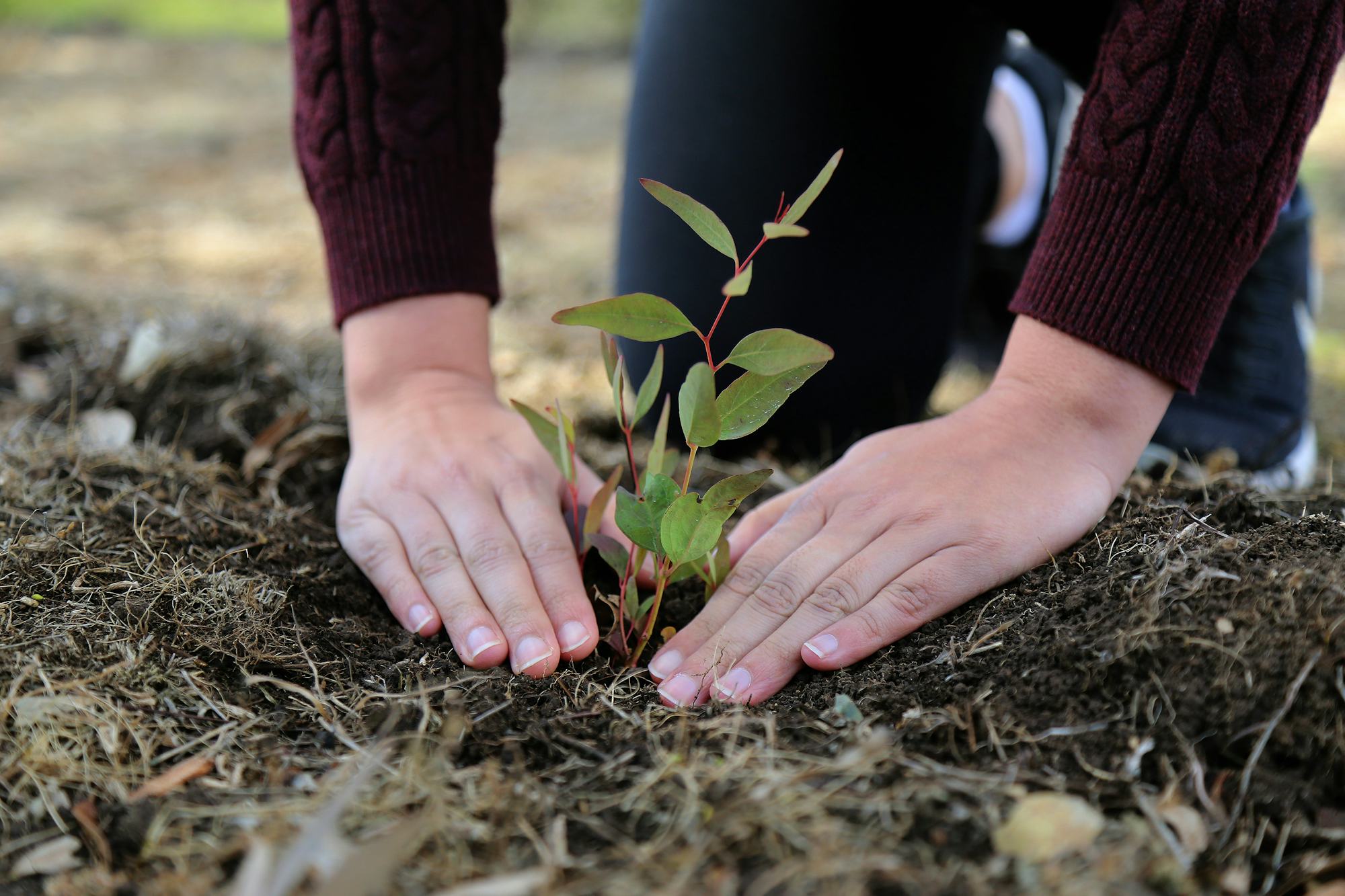 Image: Greenfleet Seedling
Growing Forests and Climate Hope
22 Aug 2022
At OCULUS, we take environmental responsibility seriously – not only in our design work but also in our day-to-day business operations.
This is why we're taking practical climate action with Greenfleet, a leading environmental non-profit organisation and Australia's first carbon offset provider.
"At Greenfleet, we are restoring native forests and growing climate hope thanks to the contributions of our amazing supporters, including OCULUS," writes Wayne Wescott, CEO of Greenfleet. "Year after year, individuals and organisations help Greenfleet plant more biodiverse native forests to capture carbon emissions and it's their continuous support which makes a tangible and positive difference to the environment."
Each year we offset the carbon emissions of our Australian studios by planting native forests with Greenfleet, recreating crucial habitat for native wildlife and transforming degraded land back to its natural state.
Greenfleet forests are legally protected for up to 100 years, as they grow the forests absorb carbon emissions, improve soil and water quality. Since 1997, Greenfleet has planted over 10 million trees across over 500 forests in Australia and New Zealand. 
Learn more at: www.greenfleet.org.au