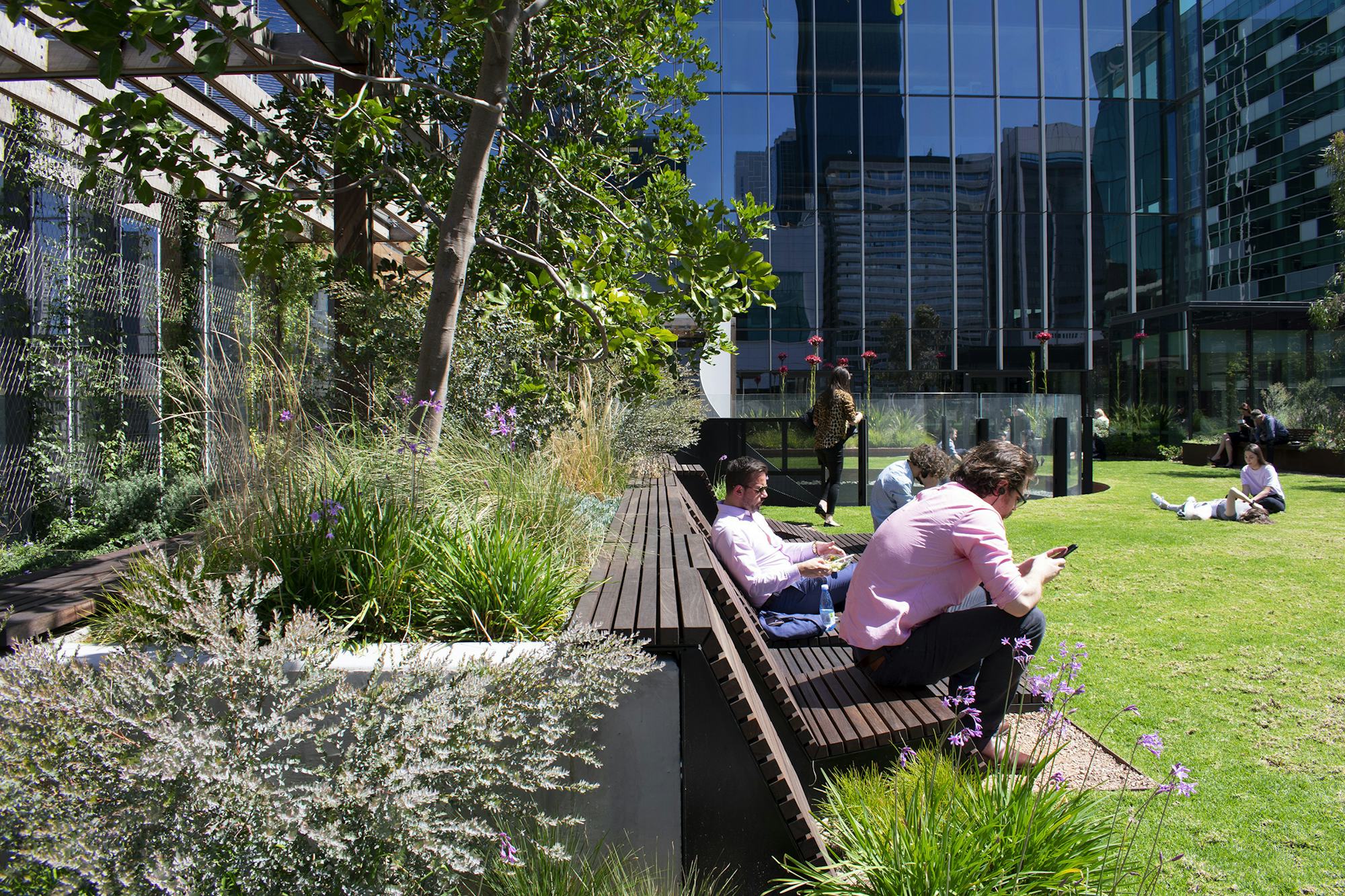 Sky Park at Melbourne Quarter, by ASPECT|OCULUS. Photo: Ricky Ricardo.
Greener cities could be key to Australia's COVID-19 recovery
08 Jun 2020
OCULUS was part of a collaboration of industry, government and university experts who contributed to a Roadmap for green roofs, walls and facades in Australia's urban landscapes 2020-2030, compiled by UNSW Sydney and the University of Melbourne researchers with funding from HORT Innovation which provides six action-based strategies to grow more plants on, and on top of building roofs, walls and facades.
Key recommendations include establishing an industry Knowledge Hub, government leadership, policies combining incentives and regulation, and education and advocacy to ensure standards in design, installation, and maintenance.
A roadmap to fast-track flourishing green roofs, walls and facades in Australian cities could provide a COVID-19 job stimulus and support economic recovery. Green infrastructure technologies have environmental, economic and social benefits including adapting cities to climate change, bringing nature back to cities, creating engaging and restorative places for workers and residents, and importantly creating jobs. Unfortunately, Australian cities are lagging behind many of their international counterparts in the implementation of these green infrastructure technologies.
According to Roadmap co-author Associate Professor Nick Williams from the University of Melbourne, "Rooftop and podium level green roofs, viewed through many building windows but easily accessible from lunch-rooms could help alleviate the high demand for inner city green space seen during the pandemic, and along with good hygiene practices help office workers feel safer in communal areas."
A Roadmap for green roofs, walls and facades in Australia's urban landscapes 2020-2030 is now publicly available for review. Summary available here.