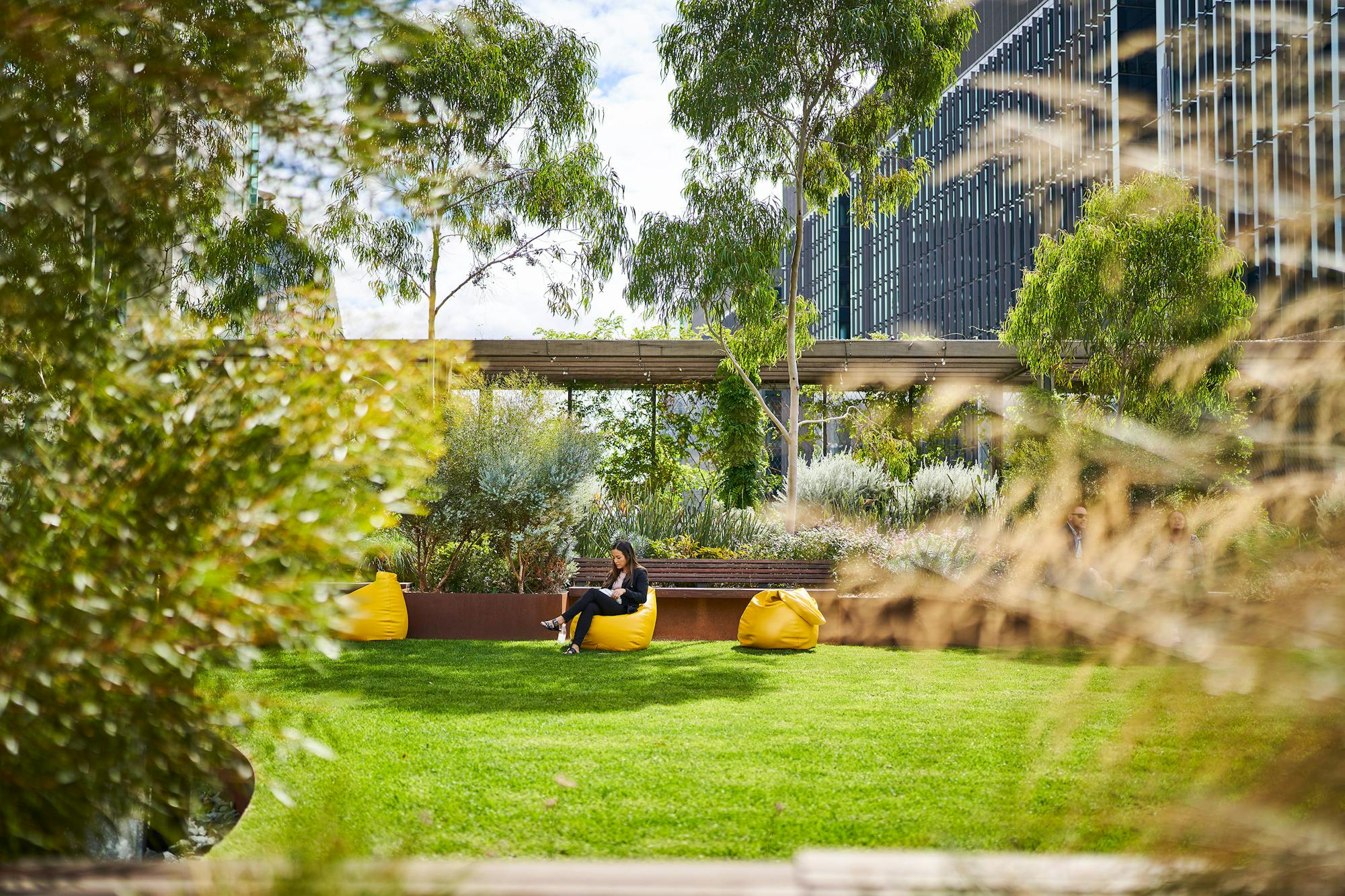 Green Roof Plant Guide
30 Oct 2023
The University of Melbourne Green Infrastructure Research Group launched the Burnley Green Roof Plant Guide on Wurundjeri Country – on the green roof of Victoria's Parliament House.
Developed by researchers and horticultural experts at the University of Melbourne's Burnley Campus, it's the first comprehensive guide to plant selection for green roofs in Australia.
Green roofs can contribute to cooler, more biodiverse and liveable cities. The guide aims to support designers, planners and building occupants in choosing the right plants to create flourishing green roofs in Australian conditions.
The guide features case studies of our work on Bendigo Hospital Green Roofs and Melbourne Quarter's Sky Park, a publicly accessible park elevated approximately three storeys above street level:
'Sky Park is a secluded, tranquil green retreat in the city of Melbourne where Australian and exotic species are used in a naturalistic planting design to create a series of distinct spaces for different uses and experiences… Sky Park is well-used by building occupants and lunchtime city workers who make use of the lawn area and a range of seating options to lounge, socialise or for respite, with the pathway enabling gentle exercise.'
Sky Park, designed in collaboration with Aspect Studios and Denton Corker Marshall, opened in 2018 and is currently growing, with a new stage under construction, due for completion in 2024.
For more details, including lists of plant species, download the Burnley Green Roof Plant Guide for free.