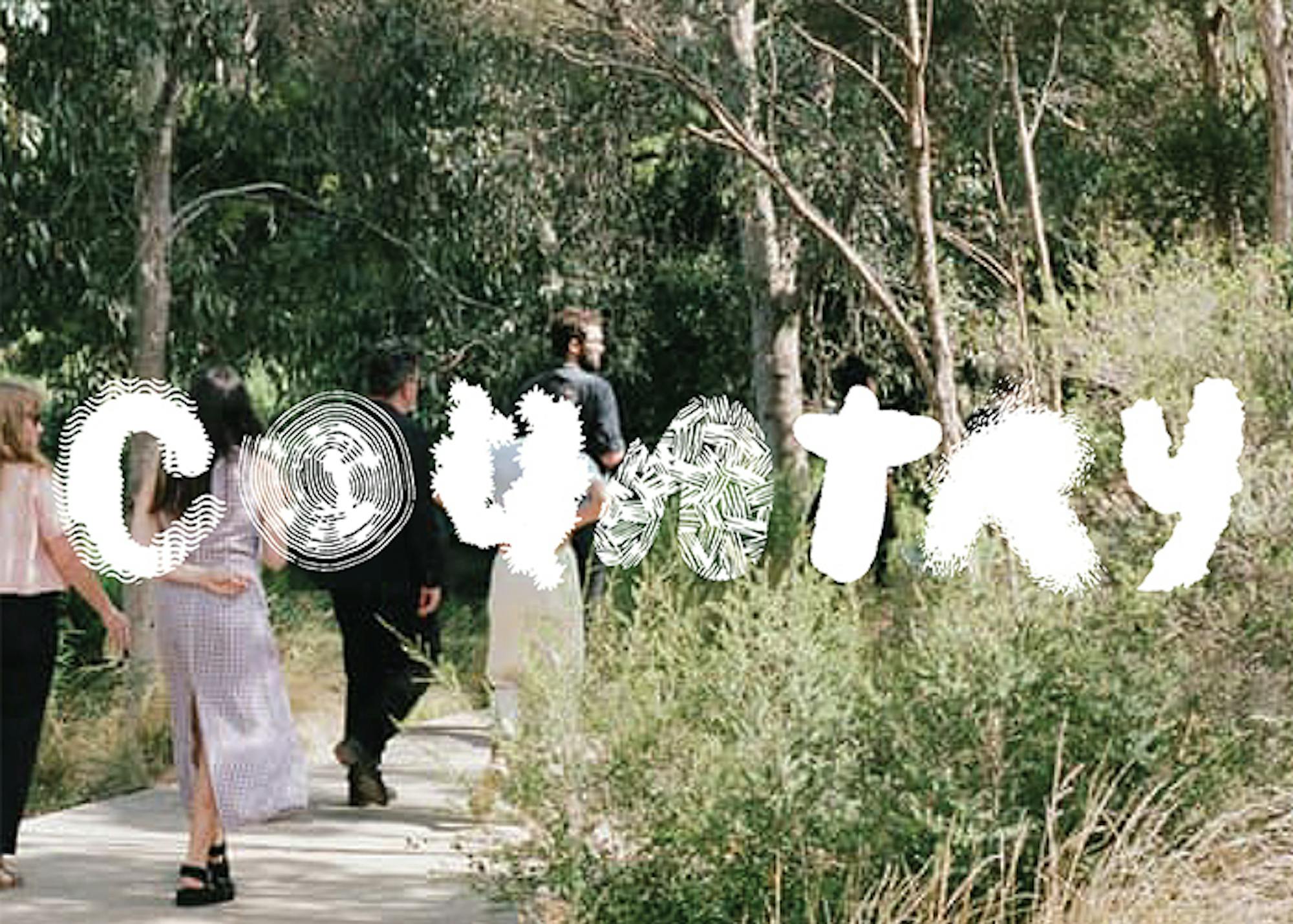 Festival of Landscape Architecture: Country
21 Oct 2022
Eight OCULUS staff were fortunate to attend the recent Australian Institute of Landscape Architects (AILA) 2022 Festival of Landscape Architecture: Country in Magandjin (Brisbane), and we're continuing to reflect on this momentous experience – starting with self-reflection.
Curated by Blaklash Creative, LatStudios and Claudia Taborda, the festival highlighted the critical importance for all involved in shaping urban environments to join with First Nations people to gain a deeper understanding of Country as we prepare our cities for the complex challenges of climate change.
The stage was set beforehand, with participants expected "to join in the conversation in a reciprocal way, with respect, practicing deep listening and engaging in the discussion." Offered as an in-person experience only, participation required genuine presence – no pens, paper, phones, or devices were permitted so that everyone would be fully immersed in the experience of engaging with Country.
The program followed six conversations with First Nations panels, all led by First Nations facilitators, designed to further our understanding of Country, unpack design thinking, and explore applications for design practice.
A published list of recommended reading includes:
For more information, on themes and speakers please visit the festival website.
See more of Relative Creative's identity, experience, and facilitation design here.