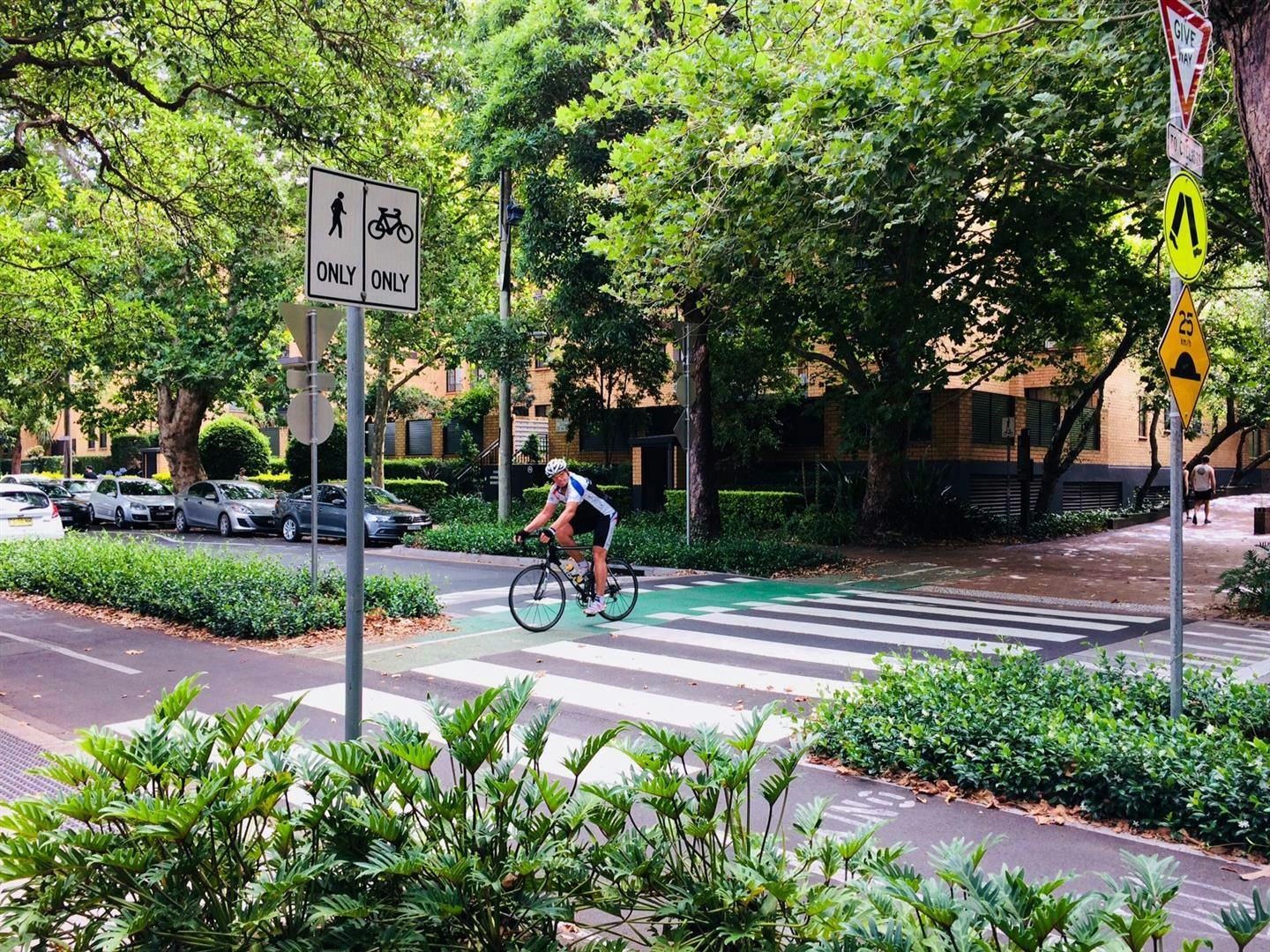 Bourke Street Cycleway. Courtesy of Sydney Cycleways.
Designing an active transport plan for Woollahra
07 Dec 2020
OCULUS and SCT Consulting are collaborating on a new active transport plan for Woollahra Municipal Council, an LGA that covers many of Sydney's inner eastern suburbs. The project includes a review of existing bicycle and pedestrian connections to identify opportunities for new walking and cycling infrastructure in the LGA.
Our team is providing options to form the most amenable routes that are considerate of both movement and place objectives, while also developing action plans and concepts for high priority bicycle routes and pedestrian projects, with appropriate landscaping to support the identity of the local area and create attractive and safe journeys.
The plan will consider the social initiatives required to encourage more people to walk and cycle in order to meet the Council's objectives.
This project is currently in the analysis and development phase.