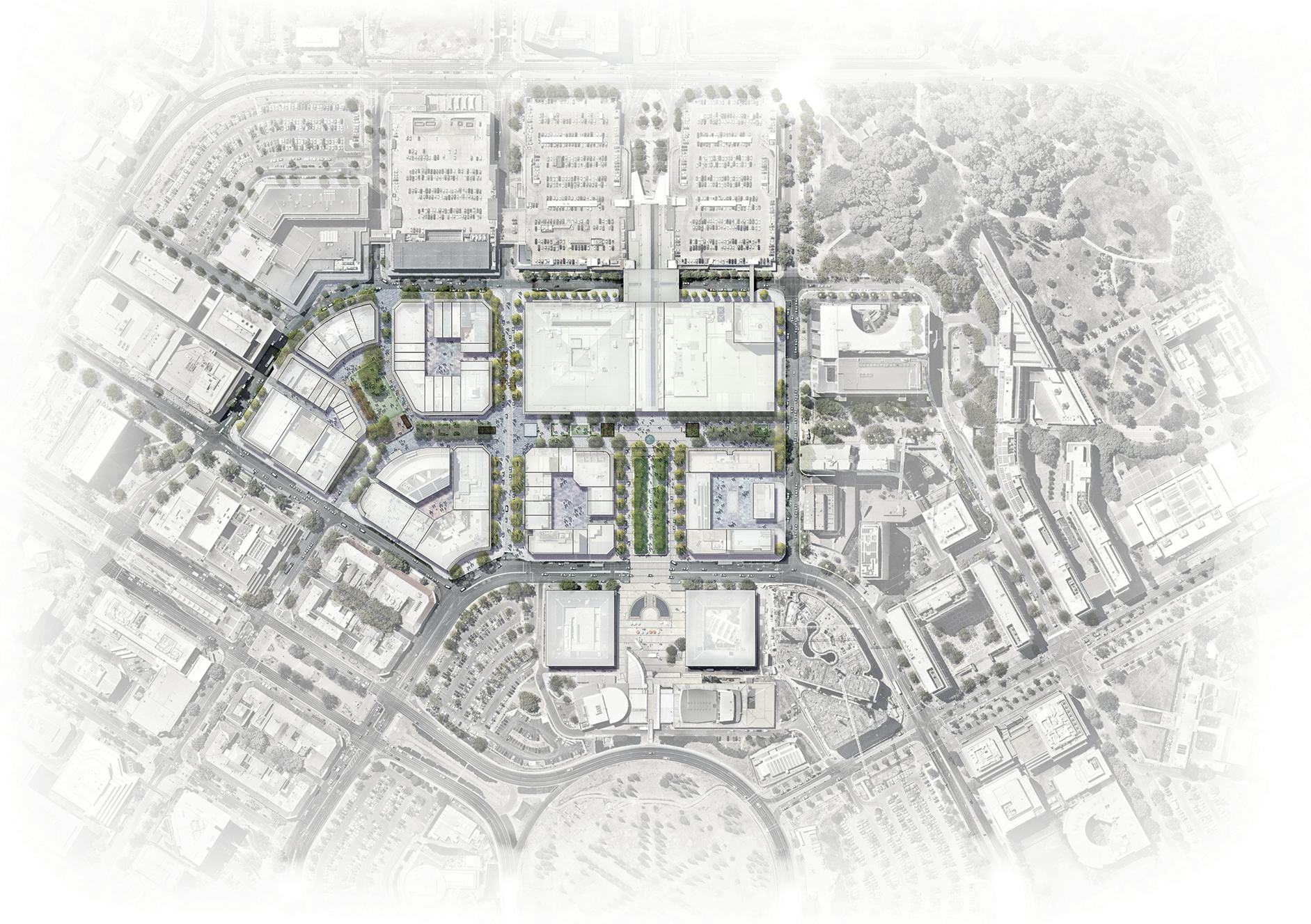 Garema Place and City Walk master plan. Image: OCULUS
Construction to commence on revitalisation of City Walk in Canberra
21 Jul 2020
ACT Chief Minister Andrew Barr has announced that construction will commence this week on the revitalisation of City Walk, a major pedestrian thoroughfare and retail area of Civic in Canberra.
The design builds on the Garema Place and City Walk Place Plan and Preliminary Sketch Plan completed by OCULUS for the City Renewal Authority earlier this year, which incorporate creative place planning strategies that re-think the public spaces, street conditions, treatments and infrastructure of the precinct's pedestrian areas.
The place plan and preliminary sketch plan encourage and support the idea of more people living in Civic to promote a 'night-time economy' by encouraging a diversity of user groups, including residents, traders, shoppers, diners and professional service workers.
The CRA is currently working with TCL to deliver the first stage of the vision.
It's hoped that once complete, Civic will re-establish its importance and function as the city's 'heart' and retail core, integrated with a greater mix of uses including an increased residential population, balanced with independent, niche and boutique retailers as well as reinvigorated and activated public places and streetscapes with Garema Place, City Walk, Petrie Plaza and Ainslie Place central to its success.
The Garema and City Walk Place Plan is the second such project OCULUS has completed for the City Renewal Authority after the Braddon Place Plan, which won an AILA ACT Award of Excellence for Urban Design in June.