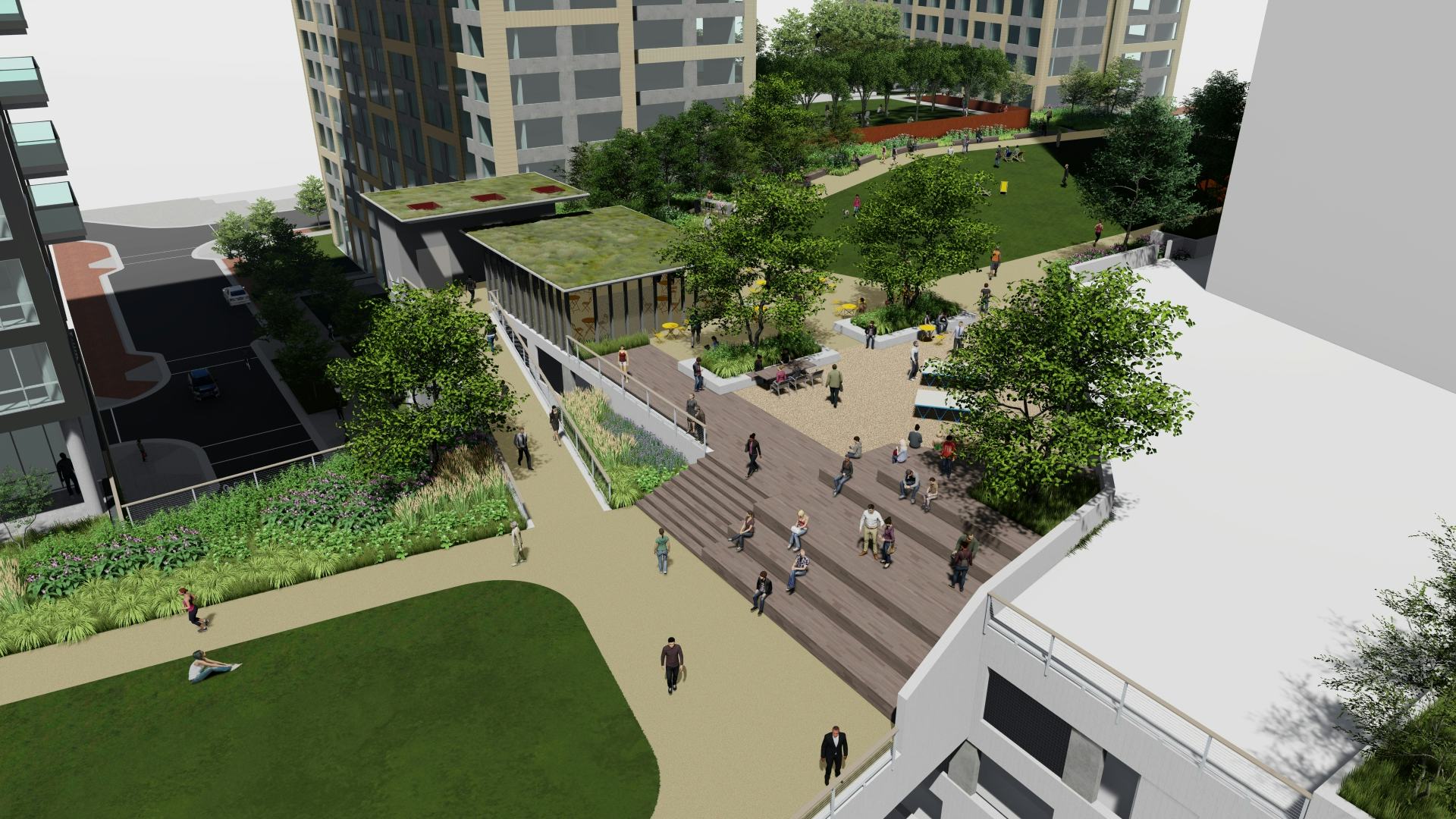 Image: conceptual render of the new public park at the Carlyle Park development.
Carlyle Park development gains DSUP approval
02 Sep 2021
OCULUS is excited to announce that the recent DSUP (Development Special Use Permit) application for the Carlyle Park development in Alexandria, VA has been approved! OCULUS has worked closely with the developer JM Zell, architect Arquitectonica, and Alexandria City officials to deliver a comprehensive master plan comprised of 4 building towers and a new public park.
The presence of contaminated soils on site prevents any underground car parking, so the publicly accessible landscape deck and transition zone design have been carefully considered to conceal the garage structure below.