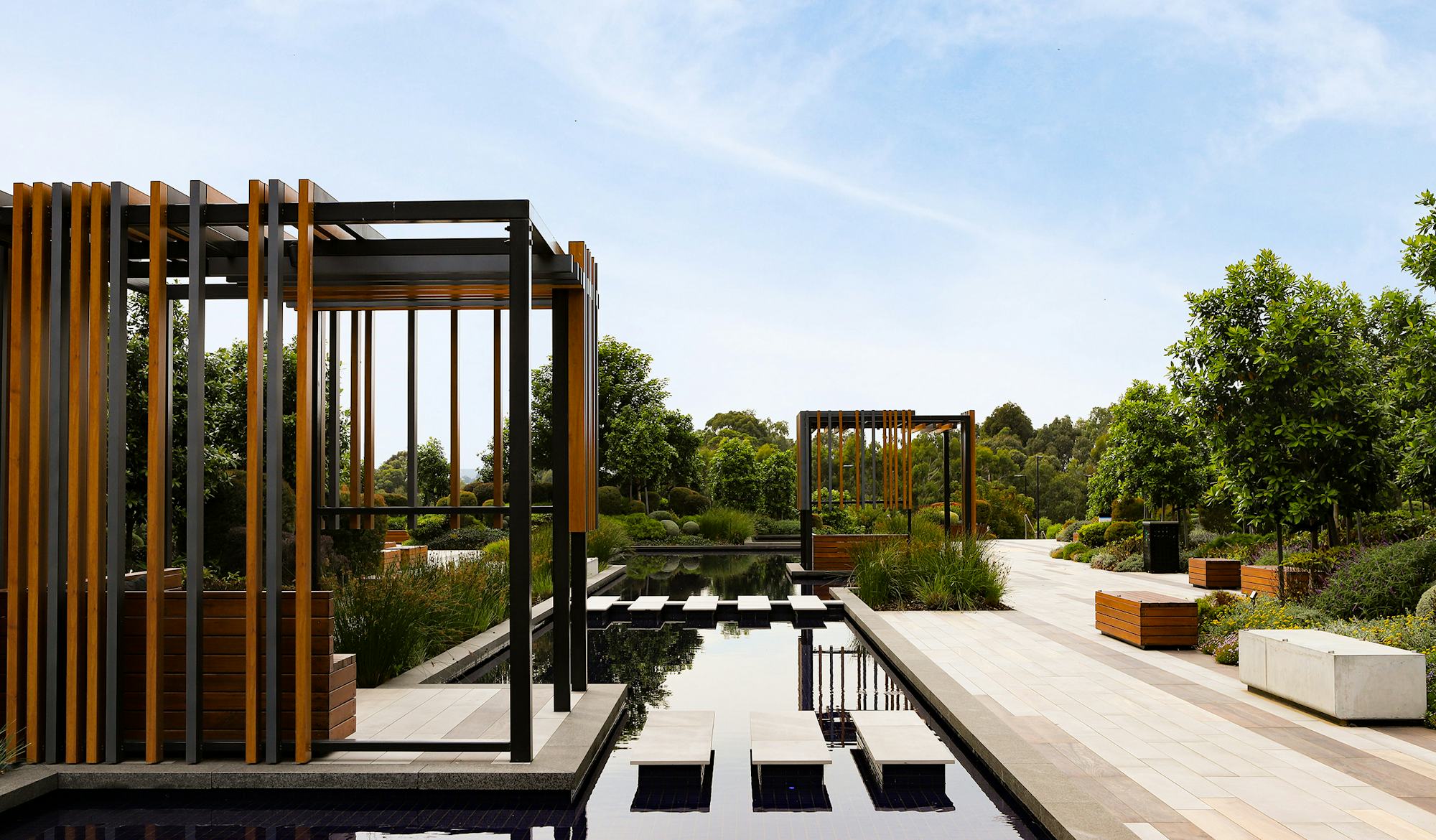 Photo: Molly-Rose Coulter
Caribbean Park wins AILA Victoria award
17 Jun 2021
OCULUS is pleased to share that our Caribbean Park Public Realm (Stages 01+02) project has been awarded a Landscape Architecture Award for Gardens in the 2021 AILA Victoria Awards.
"Caribbean Park Public Realm beautifully responds to the client's ambitious vision for a world class office park through the delivery of a robust masterplan with an impressive network of biodiverse gardens. The financial investment to prioritise both delivery and ongoing successional care for lush, healthy, external workplace gardens is evident in its realisation. Congratulations OCULUS." - Jury citation.
Watch the announcement video here.