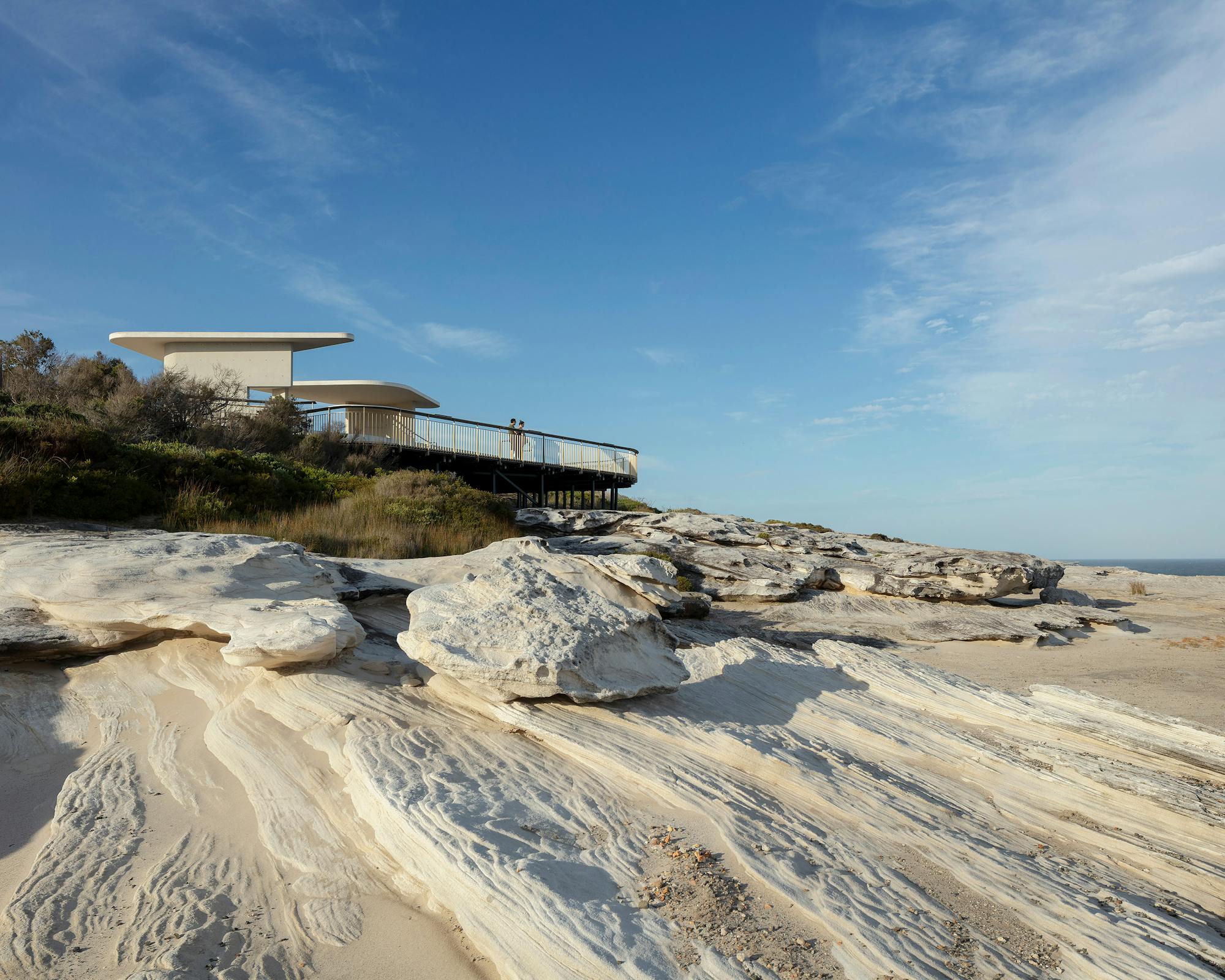 Cape Solander wins Tourism Award of Excellence
14 Jun 2023
Our work at Cape Solander has been recognised with an Award of Excellence for Tourism at the Australian Institute of Architects (AILA) 2023 NSW Awards, announced in Sydney last week.
Located on Bidjigal and Gweagal Country in Kamay (Botany Bay) National Park, Cape Solander is one of Sydney's best whale-watching spots—and now is a great time of year to visit!
Our brief was to design a durable utilitarian lookout, replacing an existing shelter and improving safety while delivering an interpretive experience for visitors. The terraces take their cues from the sandstone geology of the site, seeking to blend a contemporary form into the existing landscape.
The jury's award citation states, "This is an excellent example of built form that looks and feels like it belongs in its landscape. For visitors, the terraced platform and shelter catalyse a rich encounter with the Australian coast, while offering the amenity of wind protection, view-framing, and universal accessibility. Situated on a cliff-top rock platform in a niche where the vegetation recedes in the harsh conditions, the shelter abstracts the formal tendencies and textured materiality of the exposed geology. The design's simplicity and scale compellingly defers to the power of landscape forces. The designers sensitive handling of the site plan demonstrates an acute understanding of the site conditions. The restrained approach to form-making is highly sophisticated: without over-designing, it emphatically reinforces the potential of landscape architects' work to respond to landscape form and landscape processes."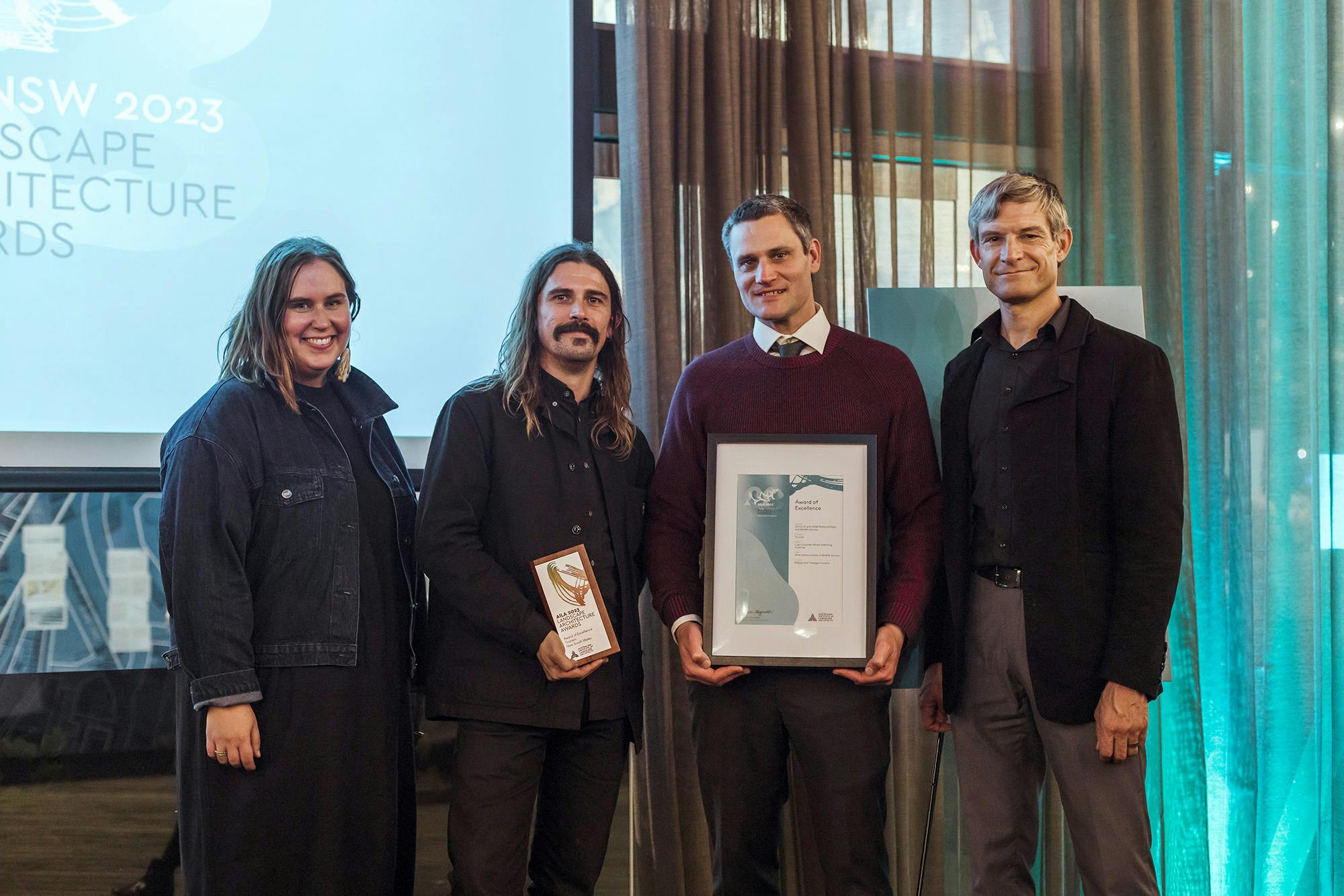 The AILA awards program demonstrates the positive impact landscape architecture has on Australian lives through the planning and design of the built and natural environments. Award of Excellence is the highest award in each category, given to work judged most significant for the advancement of landscape architecture.
The 2023 AILA NSW Awards Jury included Suellen Fitzgerald (Chair), Adam Cryer, Barbara Schaffer, Kate McCauley, Garry Murray, Martin Bryant, and Shivani Bhatnagar. State winners will now proceed to AILA's National Landscape Architecture Awards program. For more details, please visit www.aila.org.au/awards.